Chair Restoration
Hey everyone! I bought these three chairs hoping to refurbish them. The issue is that the wood that spans the frame seems to be added. It was screwed in which does not seem to be the original design. Does anyone know anything about chairs of this style? What would have originally spanned the frame to hold the cushions? There doesn't seem to be a make or model so no luck there. They also seem to be three different sizes, sort of papa bear mama bear, baby bear style. I have been looking at rubber strapping solutions but there doesn't seem to be anywhere for a clip.  Only a depression that the wood was laying in.  Any help would be appreciated. Thanks!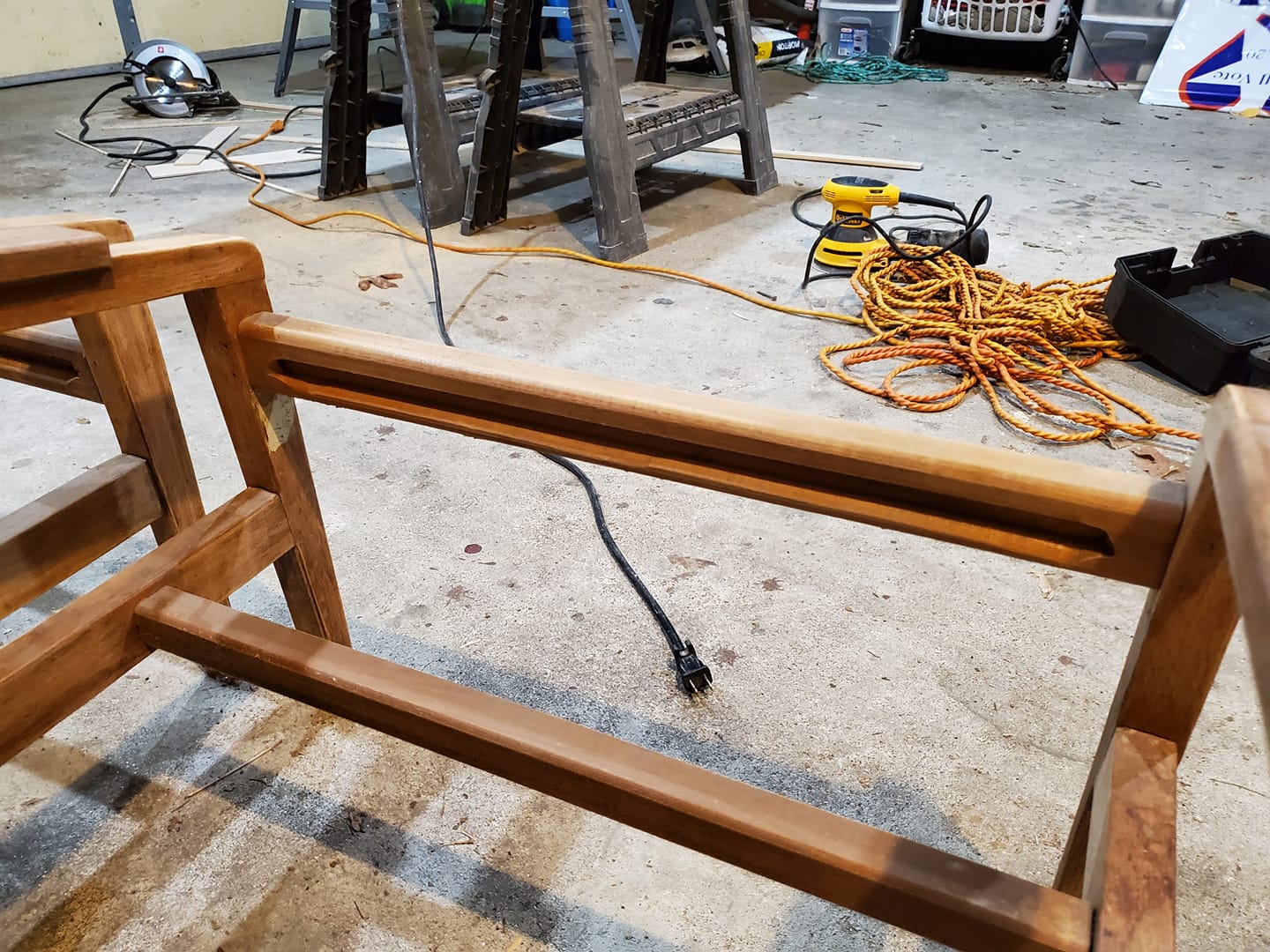 This topic was modified 2 years ago 2 times by
user_125
Maybe a specific upholstery technique.
Photos of an entire chair could help.
Might be a question for @spanky?