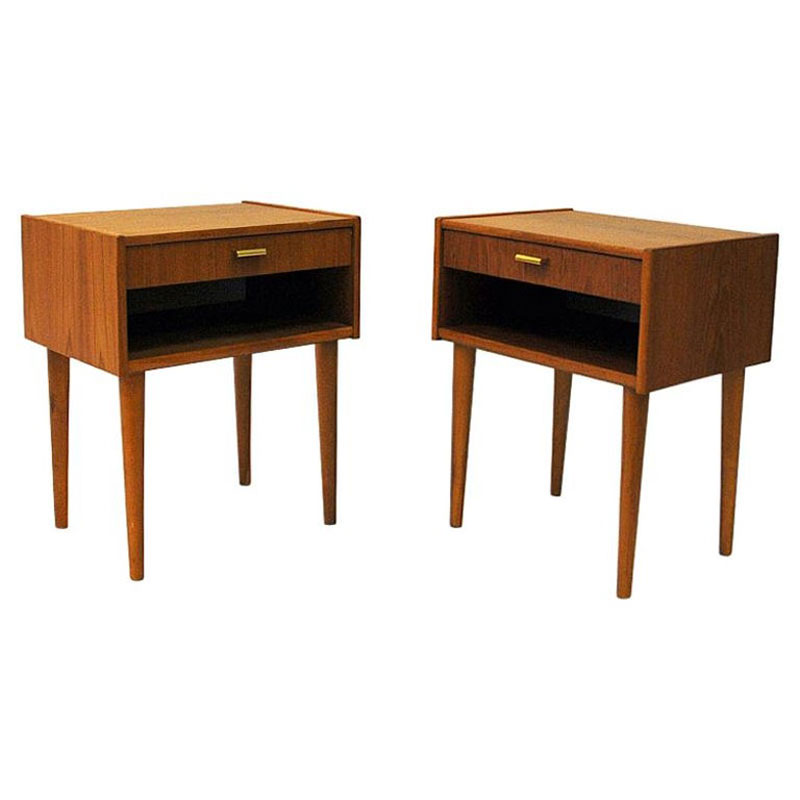 500€
Lovely and elegant pair of vintage Teak bedside tables with a drawer and a shelf underneath. From thr 1950-1960s Sweden. These mid-century night tables has a brass handle in front of the drawer and removable legs. Scandinavian design nighttables ina  good vintage condition. Measures:  51.5 cmH x 43 cmW x 32 cmD.
More info
Showing 1–45 of 255 results
Scandinavian mid-century rug. 237 X 174 cm (93.31 X 68.5 in). Flat weave (rollakan) technique, wool on linen. Monogram-signed BS (Birgitta Södergren). Traditional geometric-floral pattern. Hand-woven in Sweden, middle of 20th century.