icon
250000 
page views/month
icon

75000

newsletter subscribers
Design addict  is the oldest design portal online, targeting the international community of design professionals and private consumers. Founded in 1998, Design Addict has witnessed brilliant rise during the past years. Thanks to its permanent wish to respond in the best possible way to users' expectations.
Design Addict has succeeded in imposing itself as the undeniable international leader of information websites in the field of product design.
Divided in two sections "Read&Talk" which is the Design Addict hub where connoisseurs develop and share their passion for design and the "Buy&Sell" section where you can find Design Addict's premium online marketplace, where dealers successfully sell and promote their collections.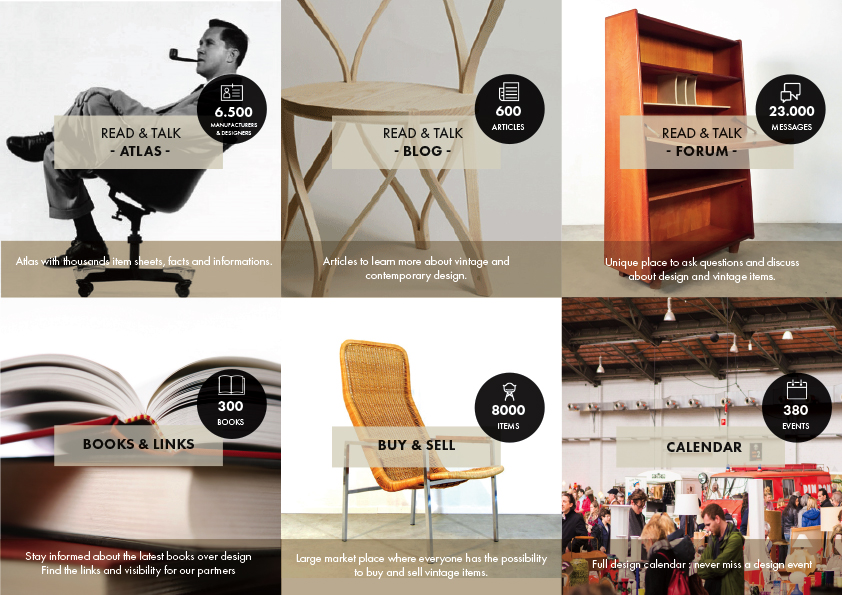 A Worldwide marketplace
An international community of design experts
A weekly newsletter
Information about vintage and contemporary design
A networking place of vintage dealers around the world
General Director
Jean de Gheldere
General Manager
Elizabeth Djamdjiev
Project Manager
Mathilde Laurent
Project Manager
Clara Goblet
Community Manager
Emma Berset