Vintage Furniture Makeover
We love vintage furniture, not only because it is full of history, but also because of the quality of its manufacture. We can fall in love with the colour choice of 1950s Formica kitchen furniture, the clean lines of a Scandinavian teak sideboard or coffee table, or the ingenuity of its design. We love the warmth of wood, the eccentricity of 1970s plastic furniture, the chic of brass and marble, the charm of a Louis-Philippe mirror, or the elegance of Villeroy&Boch antique dishware.
These gems are sometimes damaged and sometimes even destined for the rubbish.
But this is less and less the case. Some furniture that, until ten years ago, was thrown away or burnt, is now a must-have in second-hand furniture.
When you go hunting you may come across furniture with a charming design, but which has lost its shine. Why not buy them and restore them? This is what more and more young entrepreneurs are doing: they see the potential of a piece of furniture, imagine it with a new colour or a new fabric and bingo!
This contributes to the degrowth movement and slow consumption, necessary for the survival of the planet. Upcycling is a very good way to consume less and better.
On the social network Instagram in particular, we see new artisans who are restoring furniture and give them a new life. A new paint coat. Fabric reupholstering. Different legs or handles…
All photographed in a cool and trendy bobo chic environment.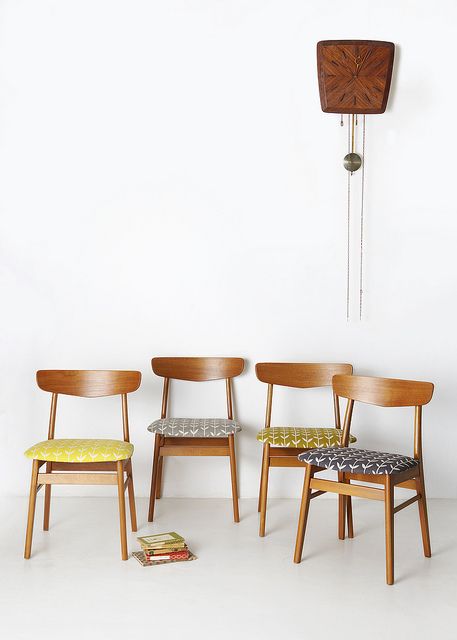 It's not about restoring art, but it's about making something new out of something old while having fun. We love it!
These entrepreneurs work as much on the restoration of the furniture as on the communication around their creations.
The furniture is given a name and presented for adoption.
We are in a compulsive buying process, each model is unique. The furniture is adopted and shown in its new environment.
So don't hesitate! There are tutorials on YouTube to give you all the tips and tricks to transform your old, unattractive chest of drawers into the eye-catching centrepiece of your living room!