The Best Mid-Century Scandinavian Furniture Designers
Midcentury modernist furniture is the epitome of refined style and good taste—well-crafted, classic, and timeless—thanks to the way it almost always marries innovation, simplicity, and elegance. And it was the Scandinavian modern designers in particular—Børge Mogensen, Hans Wegner, Finn Juhl, Arne Vodder, Verner Panton, Alvar Aalto, et al.—who led the way in defining and propagating the enduring modernist ethos that not only dominated the 20th century but has continued to drive trends well into the 21st. There's only one downside all that desirability… A considerable rise in demand for original and well-preserved midcentury pieces means ever-growing price tags.
FINN JUHL
One of the leading figures in the Danish Design movement was Finn Juhl, a Danish architect, interior, and industrial designer. Making his design debut in 1937, Juhl collaborated with cabinetmaker Niels Vodder. Initially producing his furniture in small numbers, Finn Juhl exhibited at the Cabinetmakers' Guild Exhibition, which emphasized artisanal work over new mass production methods. Although today Finn Juhl furniture is both desired and revered, it was not initially well received. His famous Pelican Chair, first produced in 1940, was described as 'aesthetics in the worst possible sense of the word.' Credited with introducing Danish Modern to America, such tepid reception hardly kept Juhl's furniture from quickly becoming instantly recognisable and in vogue.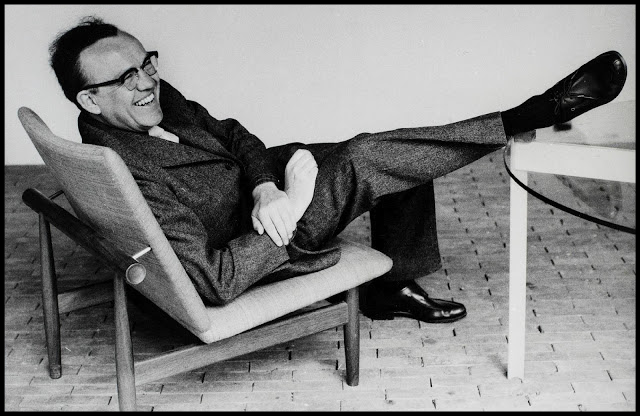 BORGE MOGENSEN
Initially training as a cabinetmaker in 1934, Børge Mogensen studied furniture design at the Danish School of Arts and Crafts from 1936-37. Mogensen next underwent training as an architect from 1938-42 at the Royal Danish Academy of Fine Arts' School of Architecture, and is arguably an incredibly important figure in Danish Design. While studying architecture, he also worked at various Copenhagen-based design studios, most notably with Kaare Klint. A prolific furniture designer, Mogensen exhibited most years at the Cabinetmakers' Guild Exhibition. His furniture clearly showed his training as a craftsman, and sought to bridge the gap between traditional and modernist furniture. By using classic design in combination with good craftsmanship, his furniture was appealing to both parties.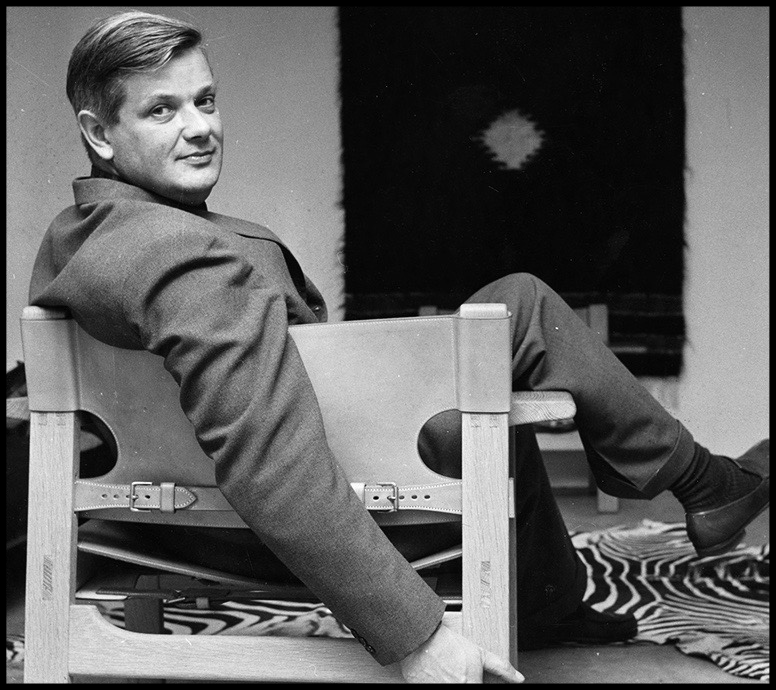 POUL KJAERHOLM
Poul Kjærholm, like so many of his contemporaries, began his career in design as a cabinetmaker's apprentice, working under Gronbech in 1948. He then went on to the Danish School of Arts and Crafts, Copenhagen in 1952. Throughout the mid-1950s, Kjærholm began to develop his distinctive style, which won him the prestigious 'Lunning Award' for his PK22 chair. Unusually opting for steel as his primary material (most of his contemporaries chose wood), Kjærholm would combine it with other materials such as leather, cane, marble, and wood. His 1965 PK24 Chaise Longue shows the culmination of his design style; also referred to as the Hammock Chair, it combined simple flowing lines with steel and woven cane.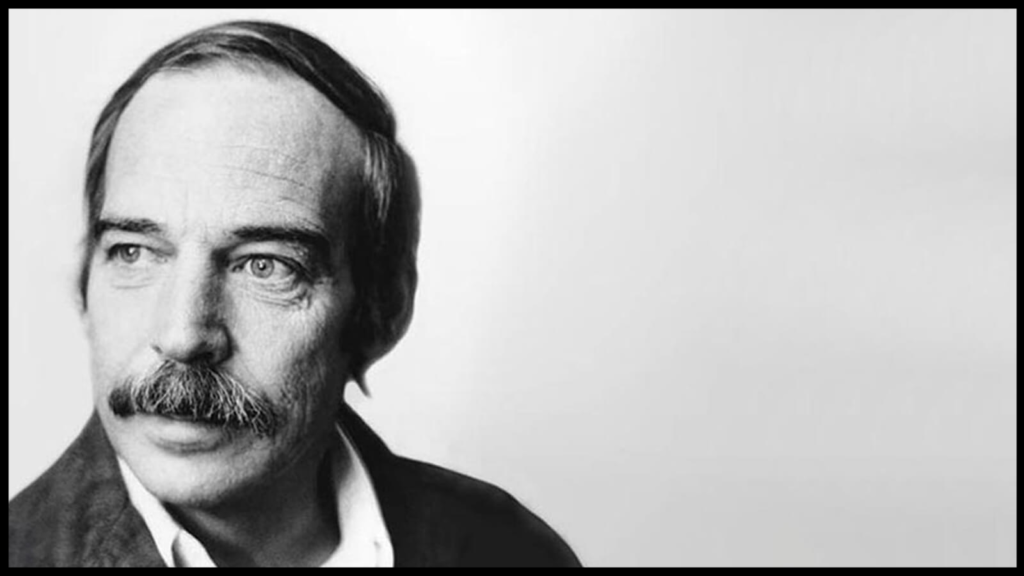 HANS WEGNER
A world-renowned furniture designer, as the son of a cobbler, Hans Wegner grew up surrounded by fine craftsmanship. Beginning his career early, he was a child apprentice to master cabinetmaker H. F. Stahlberg, where he discovered his affinity towards wood. After completing his education Wegner went on to work closely with cabinet makers from the city's Carpenters' Guild, using it as an opportunity to experiment. He later began to work with Erik Møller and Flemming Lassen on the Århus City Hall, and subsequently worked with Arne Jacobsen before eventually starting his own company. Wegner's approach to design combined the old with the new; he would strip traditional chairs down to the barest of design elements in order to show them in the purest form of construction.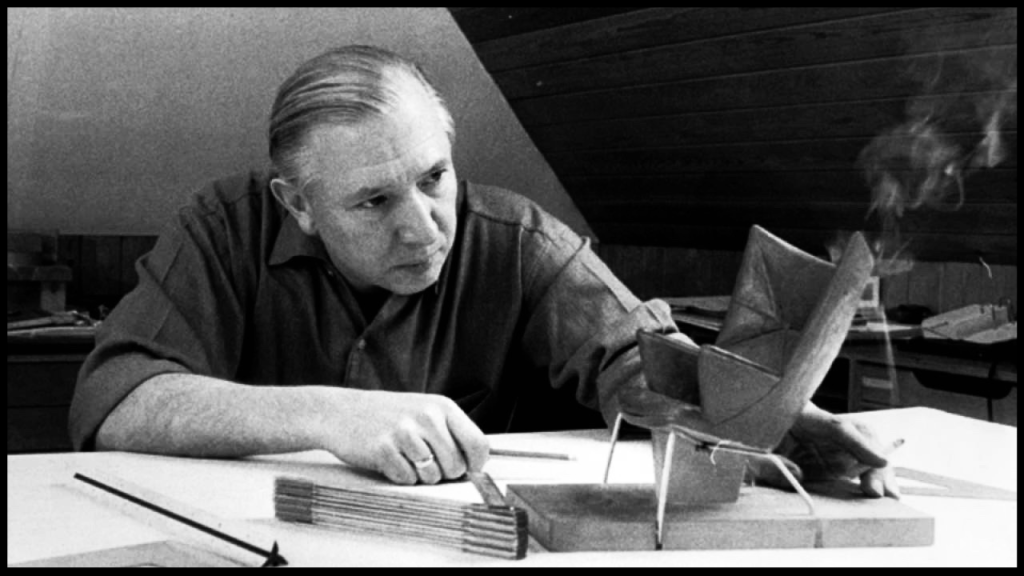 ARNE VODDER
Arne Vodder was a Danish designer and architect. Best known for his mid-century wooden cabinetry and seating furniture, he frequently crafted from rosewood and teak to create pieces characterized by their low-slung boxy profile, subtly rounded edges, and aesthetic compartmentalization. Among his most sought-after works are his sideboards, prized for their harmonious and elegant designs with occasional bright pops of color. He met and became close friends with the famous designer Finn Juhl who had a real influence on his work. During his career, he worked for several manufacturers such as Fritz Hansen, France & Son, Cado, Ivan Schlechter, Bovirke, Vamo and Slagelse. He designed many types of furniture like desks, tables, chair, etc, which met with great success in Europe and North America.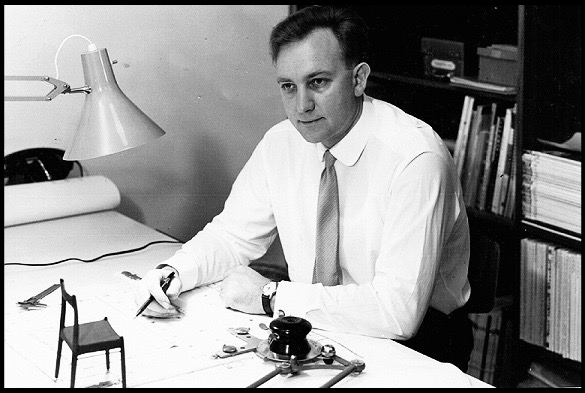 VERNER PANTON
Born in 1926, Verner Panton is one of the younger Danish Designers active during the mid-century period. Famous for his furniture and interior design, Panton created innovative and futuristic designs, often experimenting with new materials such as plastics. This allowed him to create fluid forms in bright colors that were hugely popular in the 1960s, and have remained to be so to this day. Working at the architectural practice of Arne Jacobsen for the first two years of his career, Panton very quickly set up his own design and architectural office, where he created innovative architectural proposals, such as a collapsible house in 1955. In 1960 Panton designed and manufactured the Stacking chair, or S chair, the first single form injection-moulded plastic chair. His most famous and mass-produced design, the S chair is still in production today, available from companies such as Vitra.

KAI KRISTIANSEN
The renowned Scandinavian designer Kai Kristiansen has designed and produced furniture since the early 1950's. Kristiansen was in his pomp in an era when mass production was in full swing. In his pieces, you'll see immaculate joints, a complete absence of any extraneous elements and some design details. He is still working despite being in his 80's.  One of his greatest accomplishments was the Scandinavian Furniture Fairin that he organised in the late 1960's. Kai Kristiansen is most famous for designing the the #42 Chair, which is sometimes referred to as the Z-chair, or the Reolsystem wall unit.
ARNE JACOBSEN
The Copenhagen born Danish architect and designer Arne Jacobsen is best known for the chairs he designed. Among his early influences were Le Corbusier, Ludwig Mies van der Rohe, and Walter Gropius. For the firm of Fritz Hansen, Jacobsen designed the "Ant", a chair whose name was inspired by the nipped in waist of the back as well as its thin tubular steel legs. In 1955 Arne Jacobsen designed a similar chair for "Series 7", which was one of the most commercially successful lines in chairs ever produced. In 1958 Jacobsen designed, for the interior of the Royal SAS Hotel in Copenhagen, the "Egg" and "Swan" chairs, which today are numbered among the design classics of the 20th century.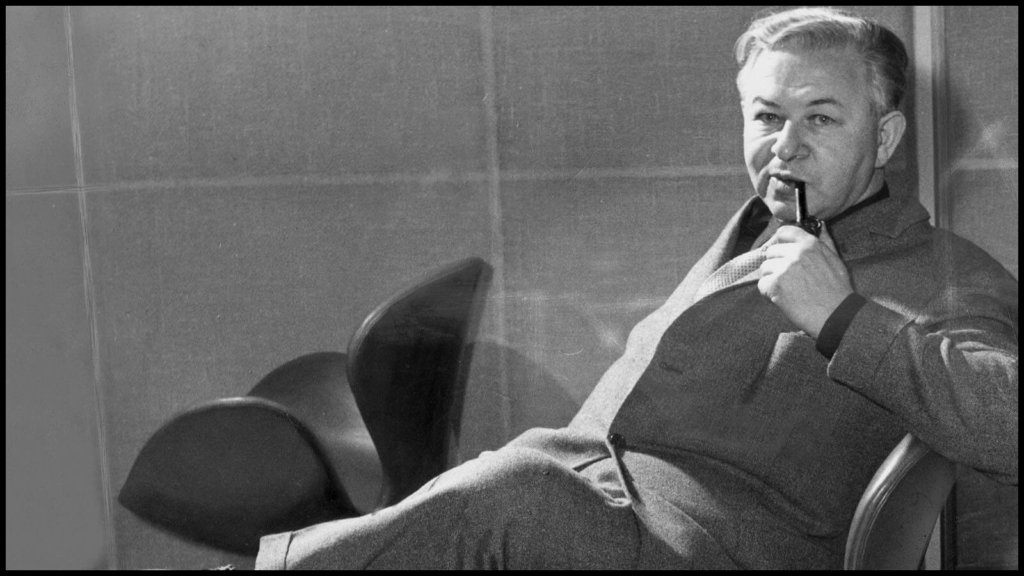 For those who just LOVE Scandinavian pieces don't hesitate to click on the link below with our fabulous collection of Scandinavian pieces!