Balenciaga's First Ever Couch Made From Its Surpluses
The new creation designed by Russian artist and architect Harry Nuriev – founder of the New York agency Crosby Studios – for Balenciaga does not leave anyone indifferent. Padded, transparent, the design of the sofa reveals the logoted pieces from the House's previous collections. The famous founder of Balenciaga would mentor many of the greatest fashion designers of our day such as,  Oscar de la Renta, Andre Courreges, Emanuel Ungaro, who would go on to open their own successful couture houses, but his most famous and noted protégé was Hubert de Givenchy, who was the lone designer to side with Balenciaga against the Chambre Syndicale de la Haute Couture Parisienne and also the press over the scheduling of his shows.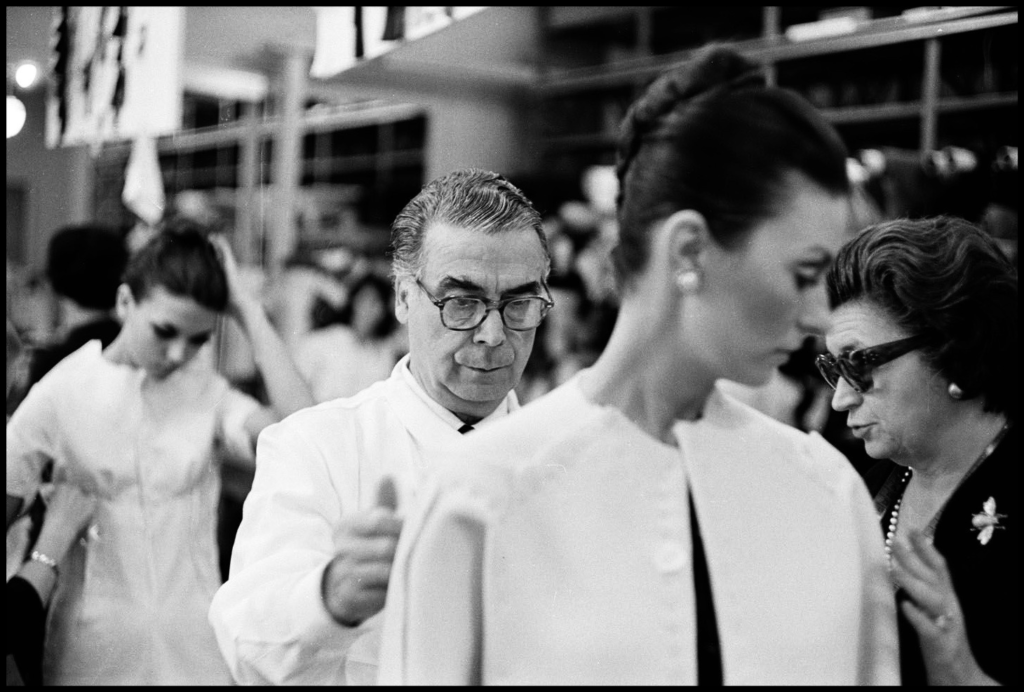 Architect and designer Nuriev and Balenciaga unveiled the oblong couch at this year's Design Miami 2019. It is intended to promote "environmentally conscious design" by converting worn or disposed garments into a functional piece of art.
This collaboration between Balenciaga and Nuriev reimagines a sofa – the centre of so many homes – as an example of environmentally conscious design, giving generations of garments and other materials another life, this creation embodies the famous saying "Rien ne se perd, rien ne se crée, tout se transforme" by Antoine Lavoisier, meaning that everything can be reused. The Balenciaga Sofa is stuffed with clothing that is either damaged, unsellable or from obsolete stocks of Balenciaga clothing to acknowledge the brand's responsibility to offset its environmental impact and also to encourage fellow designers to think about how their products could be reused.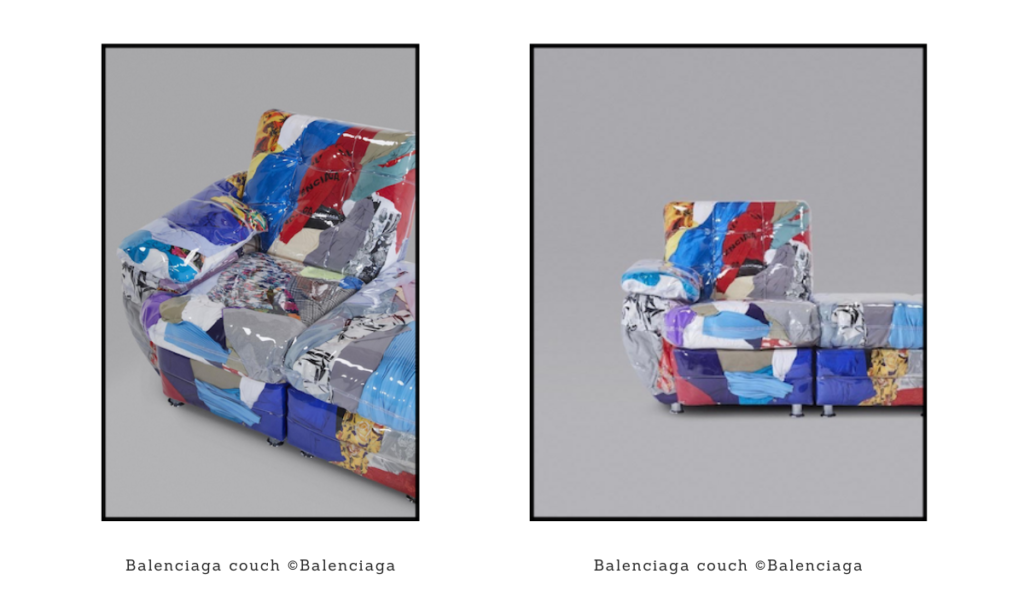 The clothes are compacted inside a vinyl transparent covering allowing the garments' colours, patterns and tags to be easily seen. Articles include a mix of textures and fabrics, and feature designs from past seasons and previous collections.
The sofa's form is reminiscent of an overstuffed recliner. In addition to its row of seat cushions, the duo has attached an extendable footrest to the design along with an armrest and set of pillows, all filled with used clothes. Not only is the mix of patterns and colors inherently joyful to the eye; it's a gleeful repurposing of dated fashion—an approach similar to a new line of patchwork clothes from Patagonia that celebrates old and unusable clothes.
Running from 3 to 9 December 2019, Design Miami forms part of a host of activities and installations taking place in the city for the annual art week. Other highlights during the 2019  event include an inflatable bubble gallery and a sand-covered traffic jam.