The Most Expensive Home In The World: Antilia
There are luxury homes, and then there's Antilia—the Mumbai home of business magnate Mukesh Ambani, Chairman of Reliance Industries. Inspired by the mythical Atlantic island, Mukesh Ambani's, located in South Mumbai's Altamount Road is estimated to be the world's second-most expensive property after the Buckingham Palace. The high-end mansion reportedly costs an estimated $1-2 billion. Here are a few reasons why Mukesh Ambani's home Antilia has reached an iconic status in India, and the world: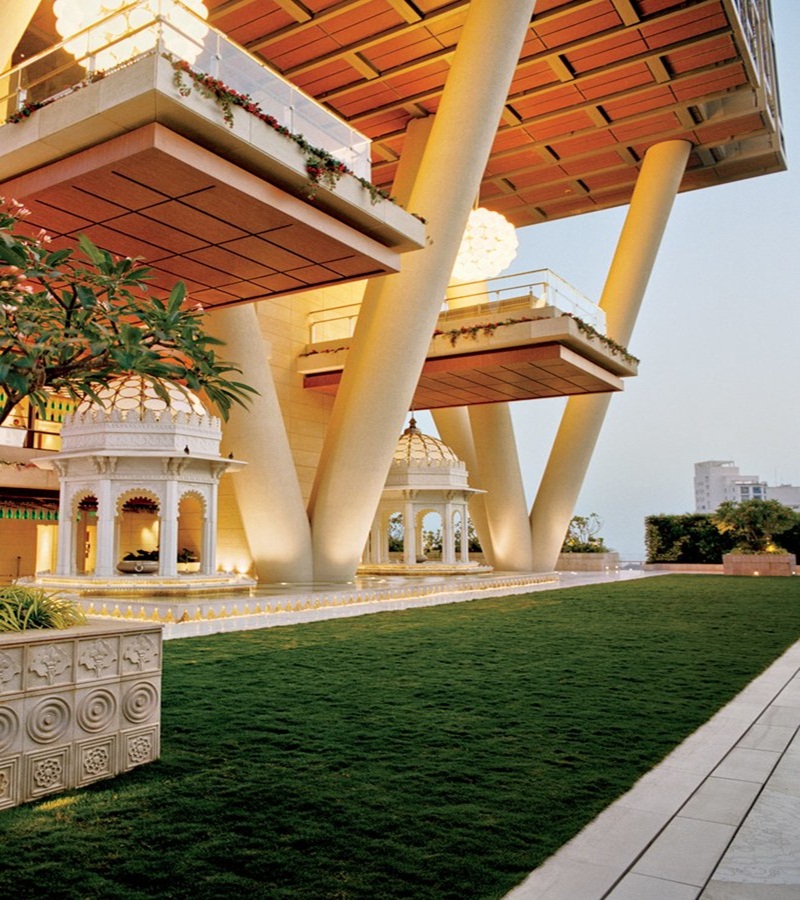 Antilia | Mukesh Ambani | Altamount Road
The 400,000-square-foot building is situated in one of the world's most expensive addresses—Altamount Road in South Mumbai. According to property trends, per square foot of any real estate on Altamount Road ranges between a massive Rs 80,000 to Rs 85,000.
Antilia | Mukesh Ambani | Massive in Scale
Mukesh Ambani's Antilia was designed by Chicago-based architects Perkins and Will, with the Australian-based construction company Leighton Holdings taking charge of its construction. The building comes with 27 floors, replete with extra-high ceilings. Every floor is the same height of an average two-storeyed building. In fact, Antilia can survive an earthquake of 8 on the Richter scale.
Antilia | Mukesh Ambani | Home Decor
The architectural design of Antilia has been fashioned along the lines of the lotus and the sun. The top six floors of the building have been set aside as the private full-floor residential area. The Mukesh Ambani home comes with a mega-temple, a host of guest suites, a salon, an ice-cream parlour and a private movie theatre to accommodate 50 people.
Antilia | Mukesh Ambani | Car Pool
Mukesh Ambani has a huge need for speed. It is no wonder then that Antilia has six dedicated floors for cars, including his Rs 5 crore Maybach. In fact, the garage has space to accommodate 168 cars. The building in south Mumbai has a dedicated car service station on the seventh floor. Talking about a need for speed, Antilia also has 9 high-speed elevators, each assigned to different floors.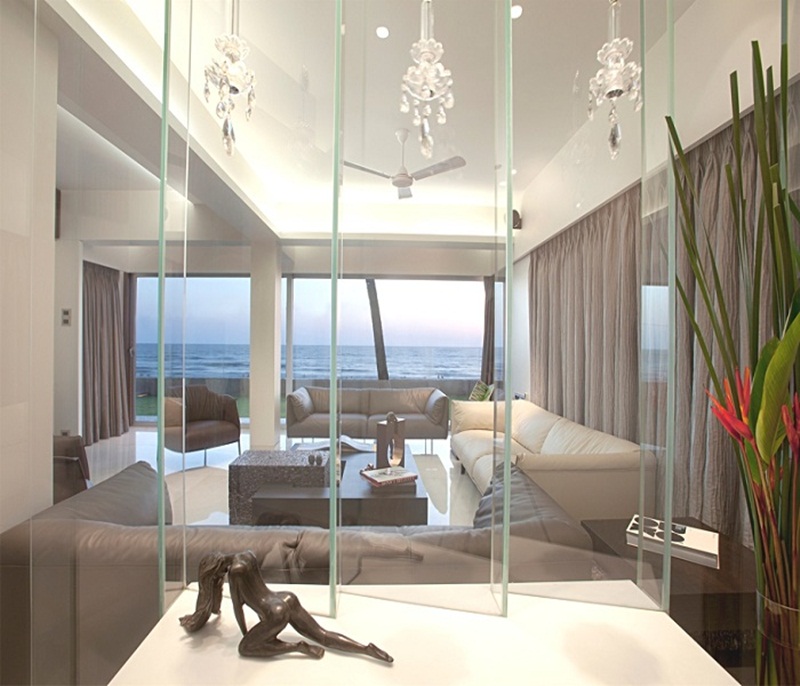 Antilia helps beat the heat
The grimy Mumbai summer takes some getting used to. But for the Mukesh Ambani and his family, there's a snow room to help them beat the hear. The walls of this dedicated room in the mansion spit out man-made snowflakes.