The Epic Love Story of Charles and Ray Eames
In the mid-1950s, where there was a stylish, modern-minded couple having a party, there was likely an Eames chair in the room. Whether the plush black leather-and-plywood lounger or the minimalist seats made from bright plastic, the modernist pieces became fixtures in the households of the chic and forward-thinking, maintaining their place as de rigueur statements in some of today's coolest interiors.
Ray Kaiser and Charles Eames met in 1940 while at art school in Michigan. Eames fell in love with the dark-eyed, curious painter deeply and suddenly, and pursued her despite his marriage and the recent birth of a daughter. At the end of an exasperated courtship, Eames's final request came in a letter.
"Dear Miss Kaiser, I am 34 (almost) years old, single (again) and broke. I love you very much and would like to marry you very very soon.* I cannot promise to support us very well. — but if given the chance I'll sure in hell try –
*soon means very soon.
What is the size of this finger??
As soon as I get to that hospital I will write "reams" well little ones.
love xxxxxxxxxx
Charlie"
To this last attempt, Kaiser said yes.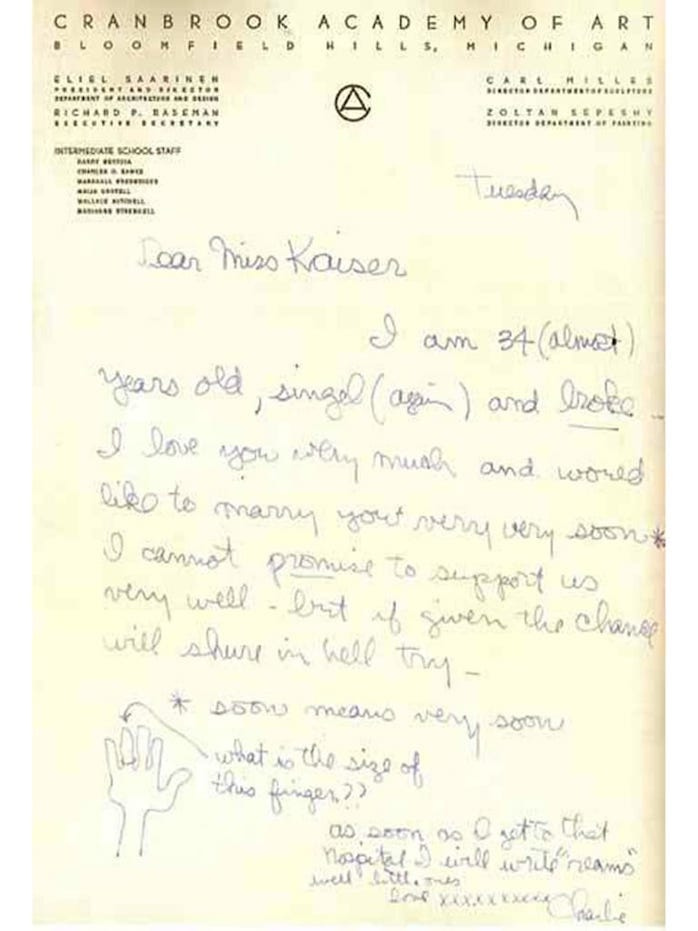 Behind the aesthetic stood an equally stylish couple: Charles and Ray Eames, whose artistic partnership shook up both the world of design and the conventional notion of romantic collaboration.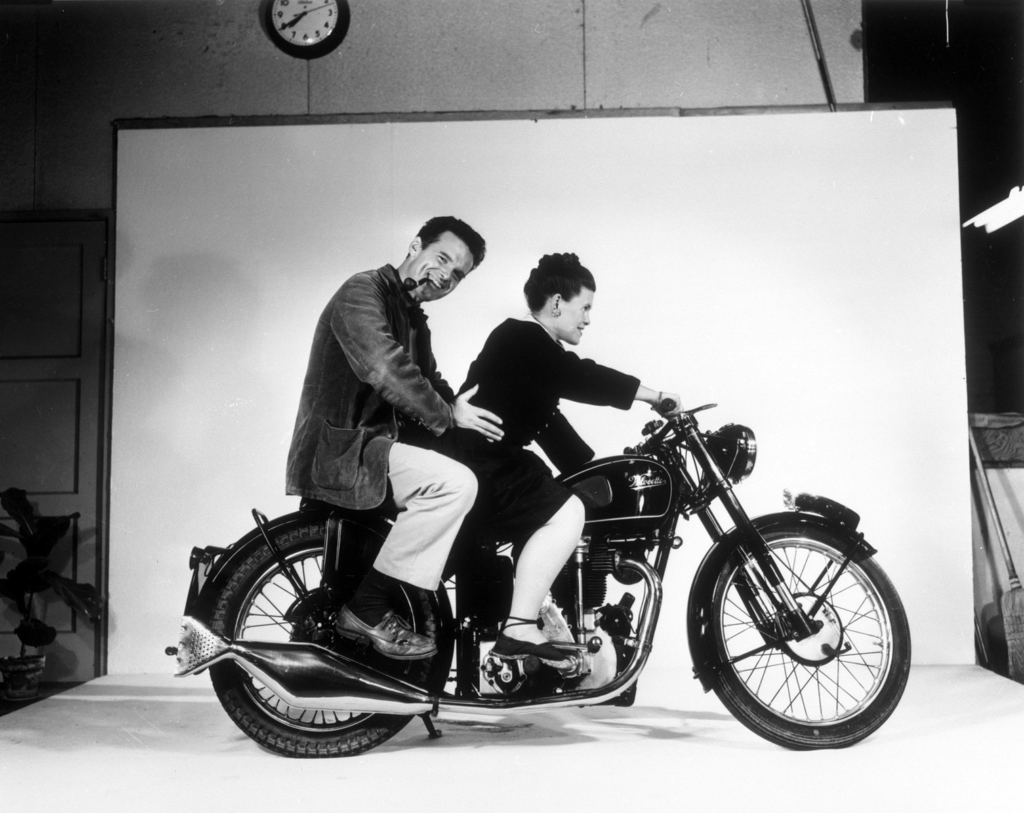 The new couple set up home and shop in an apartment in Los Angeles. Their single-minded focus was learning from Charles's prize-winning plywood chair, created with architect Eero Saarinen for a MoMA competition in 1940, and moving beyond art and into the realm of mass consumerism via new production methods. Exhaustive efforts finally led to its commercial success–with couches and furniture lines quickly following—and Eames became a household name. Emboldened by financial success, Charles and Ray went to work in a massive studio-cum-workshop in Venice, California, where his blueprints interchanged with miniature movie sets, stacks of Ray's notes written on cigarette pack linings, and thousands of photos. From furniture to large-scale architecture projects, such as the IBM Pavilion for the 1964-1965 New York World's Fair, Ray and Charles pushed creative limits by means of an unspoken bond and a playful aesthetic.
No place more embodied their collaboration than the couple's Pacific Palisades home, built in 1949 as an entry in an architecture competition sponsored by Arts and Architecture magazine (for which Ray designed several covers). A secluded escape made of pre-fabricated pieces, with seventeen-foot-high ceilings, a glass and steel exterior, and Hans Hofman canvases suspended from the ceiling.
In a 1972 short film titled "Design Q&A," Charles Eames offered answers to a series of questions about design, a field in which he and his wife, Ray, had envisioned everything from medical splints and airport seating to low-cost housing and children's toys.
"What is your definition of design, Monsieur Eames?" asked the interviewer, Madame L'Amic.
"One could describe design as a plan for arranging elements to accomplish a particular purpose," Charles replied.
This Eamesian understanding of design as a solution rather than a luxury – as something that's about industry as much as art – encapsulates the unique philosophy and vast influence of Charles and Ray Eames, a husband-and-wife team whose lightness of touch and Californian joy of living infuses contemporary offices and homes.
Their belief that everyday objects can both define and provide meaning makes them one of the most enduring creative forces of the 20th century. They predicted the future even if they couldn't describe it.
After a life together Charles died on August 21, 1978. After that, Ray completed all the projects they had started together before hanging up her design hat and devoting her life to communicating the couple's theories and practices via talks and writing. She died on 21 August 1988, the ten-year anniversary of her beloved husband's death.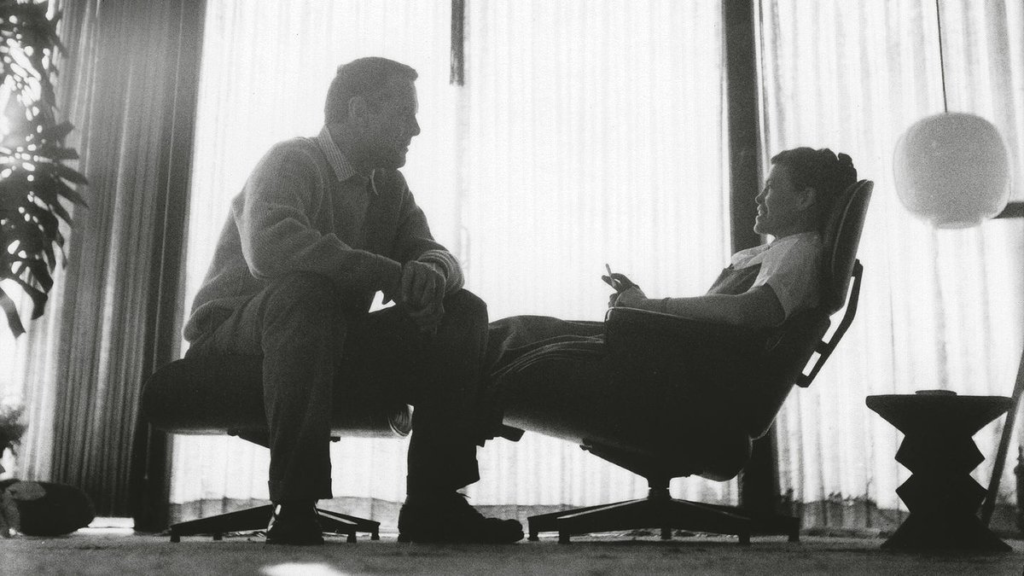 The running joke remained that Charles was an architect who never finished architecture school, while Ray was a painter who never painted. In reality, every space was a canvas for Ray. While she took Charles's projects beyond the limitations of black and white, he brought a constant stream of ideas to her work.
"At all times love and discipline have led to a beautiful environment and a good life" Charles Eames.