Sensational Hotels in the Desert
Imagine being surrounded by empty, endless expanses of sand, sky, stars, towering dunes and endless arid plains—deserts are some of the last remaining places to experience true wilderness on earth. Their profound spiritual beauty comes from that which also makes them so formidable: The stark severity and engulfing emptiness are enough to challenge even the bravest of adventurers. But a trip to the desert doesn't always have to be so demanding. A crop of new design-forward hotels is blooming in deserts around the world, not fighting against the harsh environment but instead embracing it.
Namibia has shot straight to the top of the bucket list for many intrepid travelers, and there is no shortage of high-design hotels to choose from in the surreal and striking Namib Desert. One of Earth's oldest and biggest deserts, the Namib extends for more than 1,000 miles along the southwestern coast of Africa. Recently renovated in a full rebuild, the minimalist interiors of andBeyond Sossusvlei Desert Lodge are neatly dressed in natural materials, and decorated with desert minerals and gems like agate and quartz. As the lodge is set in a certified Dark Sky Reserve, glass is another prominent design feature, ensuring the night skies—which are some of the darkest on earth—are on full display. Also on-site, guests will find a state-of-the-art observatory managed by the resident astronomer. It is also an example in terms of conservation of animal species in Southern Africa. Here you can admire the well known oryx, springboks, hyenas and zebras. But also species specific to this desert region, such as the Protele, or the Bat-eared Fox.
A study in soothing, sun-blasted neutrals and landscaped with native cacti and desert blooms, the 58-room Six Senses Shaharut, slated to open in spring 2020, has been designed to blend in with the desert topography of Negev Desert's Arava Valley. Amenities will include camel stables, an open-air amphitheater cinema cut from preexisting contours in the terrain, and a Bedouin-tented dining area complete with firepit. Fascinating, enchanting and of biblical proportions, the Negev Desert is the epitome of desert landscapes. It is on this boundless horizon often described as the nexus of heaven and earth that Six Senses Shaharut is nestled into a dramatic cliff. It is at one with the almost-supernatural panorama, where sunsets meld into the orange dunes to become
an inky sky scattered with stardust. This inspired location named Shaharut, which translates as the moment just before dawn, adds yet another dimension to the portfolio of incredible natural settings that Six Senses Hotels Resorts Spas calls home.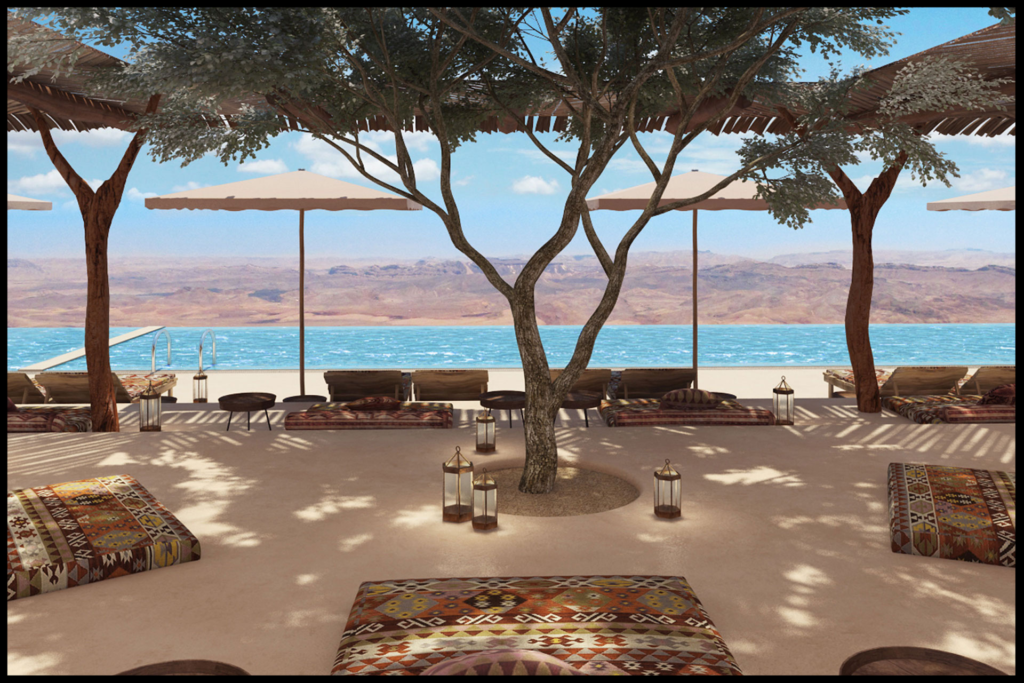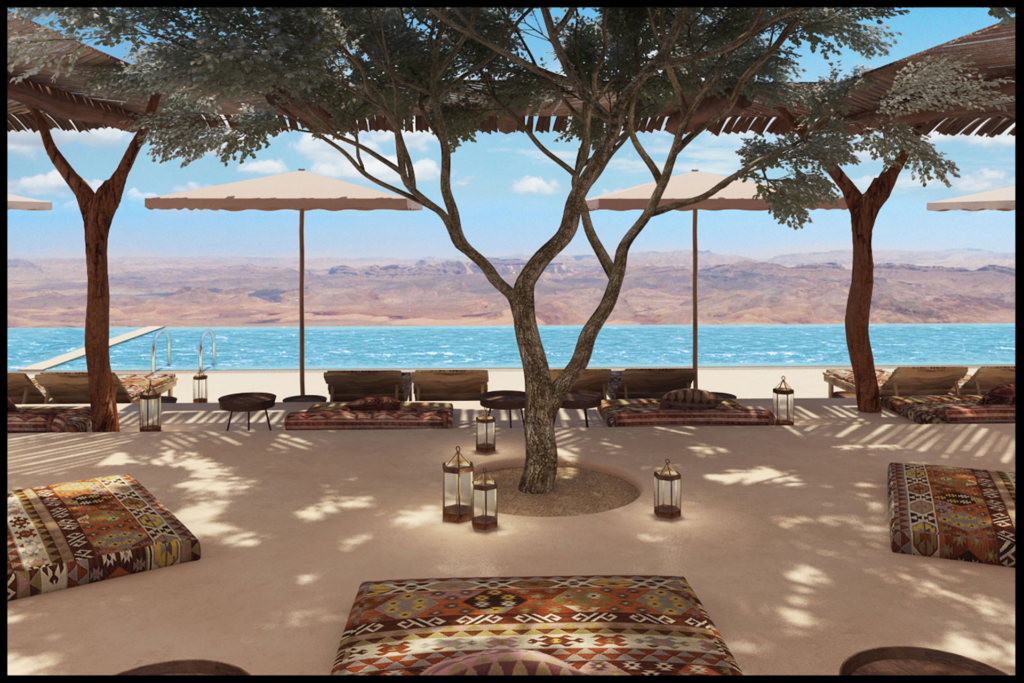 Jumeirah Al Wathba Desert Resort & Spa takes its inspiration from an earthen desert village and draws a color palette from the encircling Arabian Desert. The relaxing resort sprawls across 20,000 square meters and is adorned with Arabian-style architectural touches like airy courtyards, arabesque art, and water features and pools inspired by the historical falaj, a water irrigation system dating back thousands of years. Inspired by classical dwellings, the boutique resort's 103 guest rooms and villas feature timeless local details, traditional artwork, and Arabesque accessories, alongside a range of dining destinations showcasing the dunes to panoramic perfection.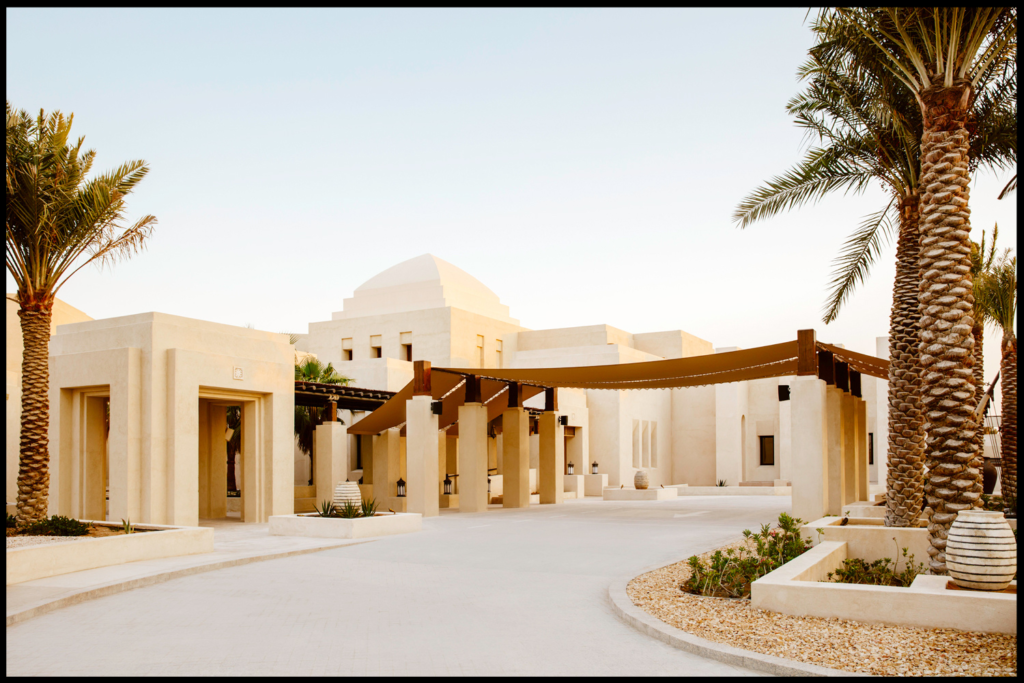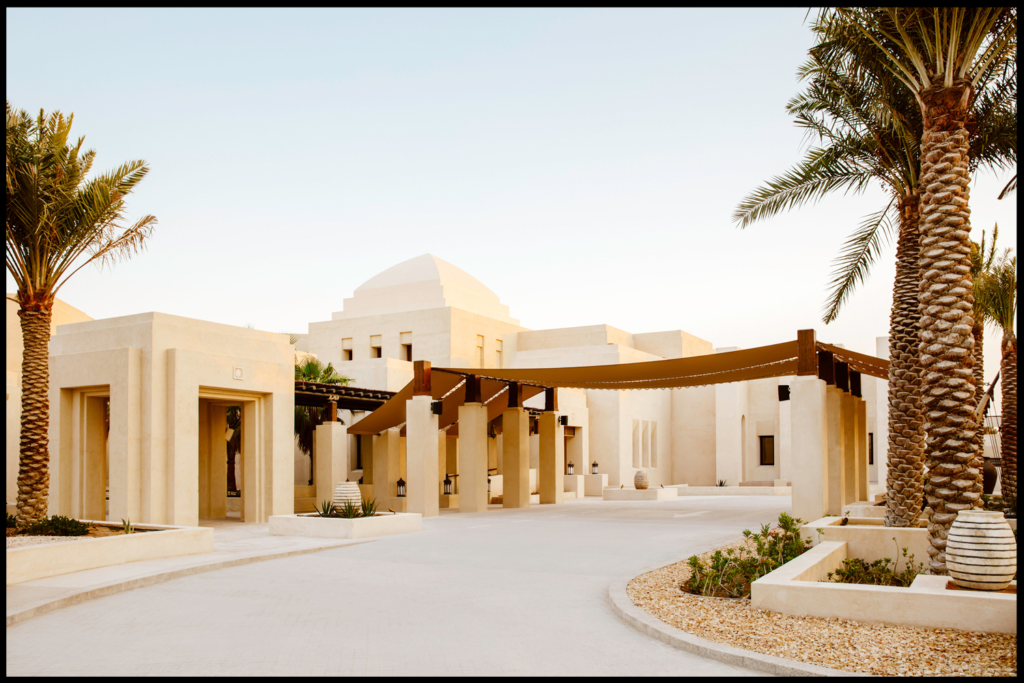 Created in 2013 by the husband and wife team Sara and Rich Combs for people to come reflect, reset, and create in this incredible landscape. Set at the end of a long dirt road within nearly 40 dusty acres of saguaro cactus on the border of a national park, Posada by the Joshua Tree House is a photogenic, sun-doused inn of just five suites purpose-built for the influencer set. The highly curated desert aesthetic is built in layers with organic textiles, hothouse plants, and earthy colors. The vibe extends to the outdoors with a rock canyon pool, a firepit, and a 5,000-square-foot outdoor patio. Each suite can be individually reserved on Airbnb or the entire inn can be booked.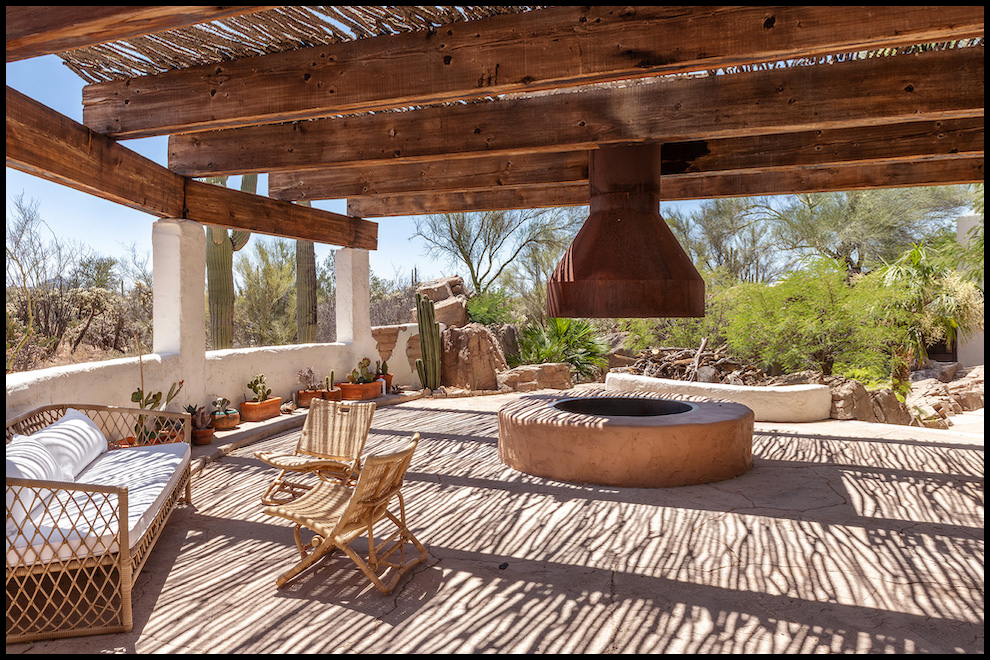 Offering a luxury gateway to ancient cultural and desert wonders, the new-build resort showcases exquisite Arabian and North African design, surrounded by the majestic desert, towering palms and endless salt lake views. World-class facilities include 93 luxurious accommodation options, five dining outlets including an Arabian Cultural Village, an Anantara Spa, a Kids Club, floodlit tennis courts and a fitness club with yoga studio. Located on the northern edge of the shimmering Sahara Desert, the oasis city of Tozeur is known for its 14th-century architecture, as well as its gold-hued desert surroundings (parts of the Star Wars franchise were filmed nearby). The soon-to-open Anantara Tozeur Resort will pay homage to its natural backdrop and Tunisia's cultural artistry with 93 plush, open rooms with views over the palms and dunes; keyhole archways; Moorish fret-cut lighting; an open-air tented restaurant; and a traditional hammam.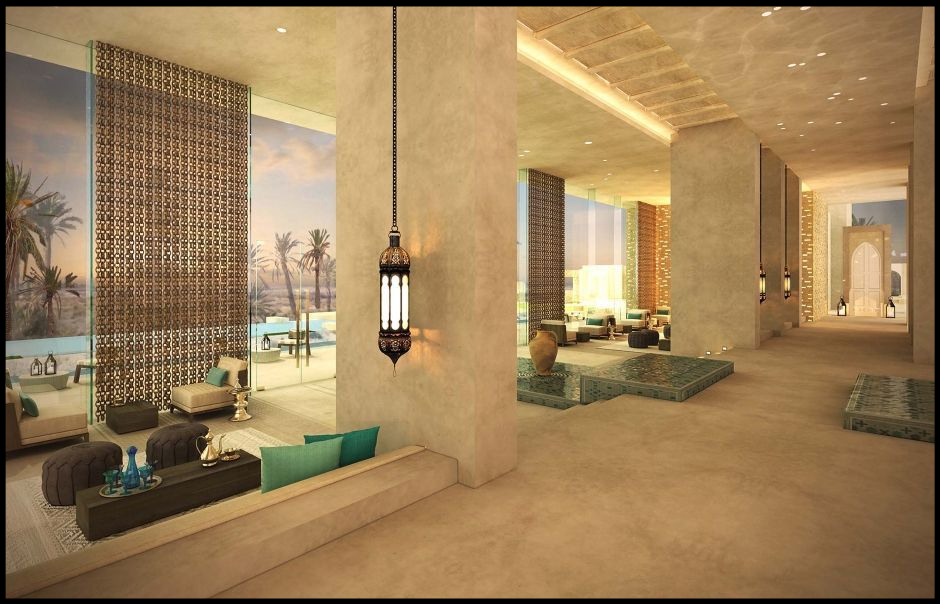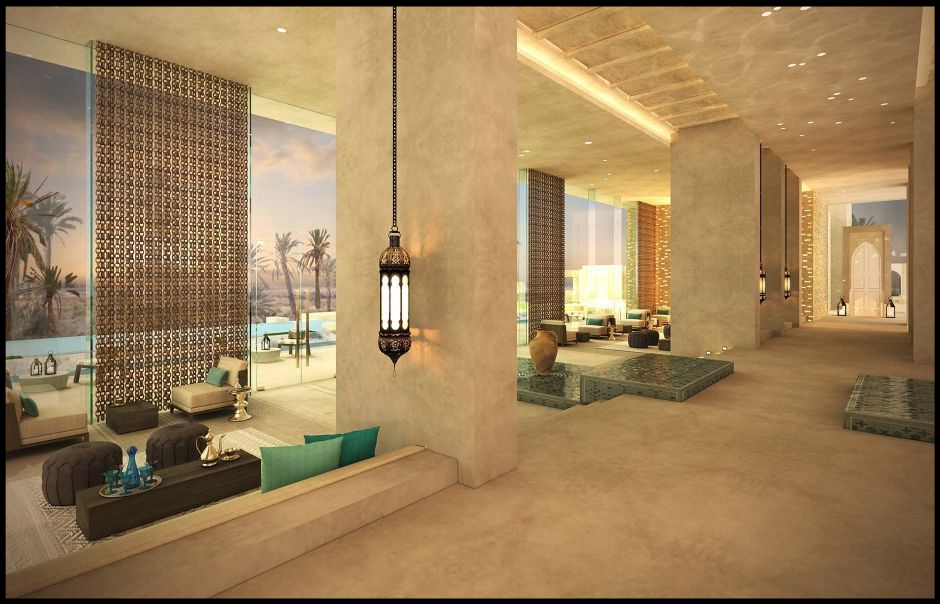 With a pared-back elemental quality, Al Faya Lodge is a boutique hotel and spa in the Emirate of Sharjah. Lying close to the dusty earth, two single-story concrete buildings that were once a clinic and a grocery store have been reinvented into a modern mirage of weathered steel and sun-bleached cement. Set at the foot of Mount Alvaah, the Al Faya Lodge is nestled into the UAE's prehistoric crimson desert landscape with close proximity to the UAE's first petroleum pump. The Al Faya Lodge is a new addition to the Sharjah Collection – a group of distinctive boutique hotels and eco-retreats purposefully located in key locations throughout the Sharjah Emirate. The Lodge comprises of a dining, reception room, library & roof terrace. Within each room of the five-bedroom lodge is a feature skylight for star-gazing, the luxe room has the added experience of a private roof terrace and dual aspect. The purpose-built spa building houses an open-air saltwater pool and three salt spa experiences; heat, water and salt inhalation.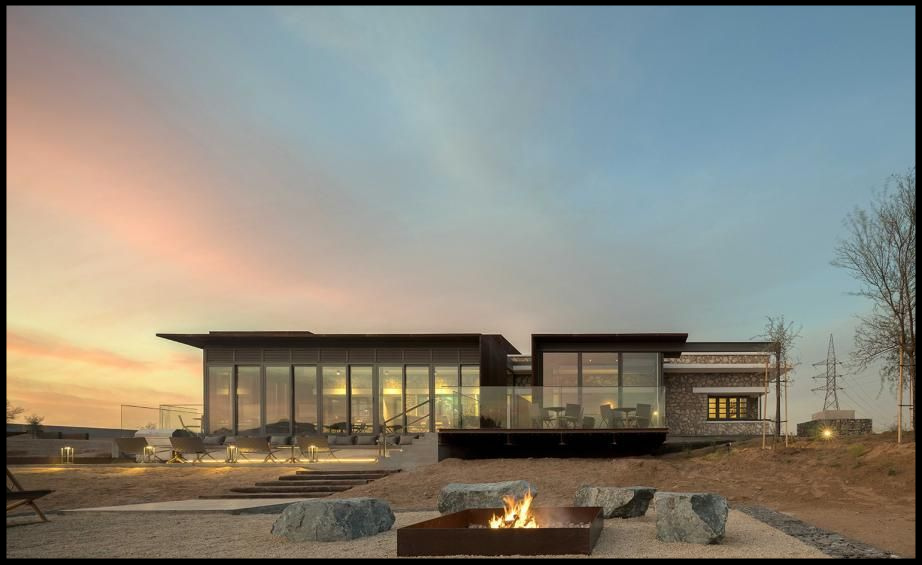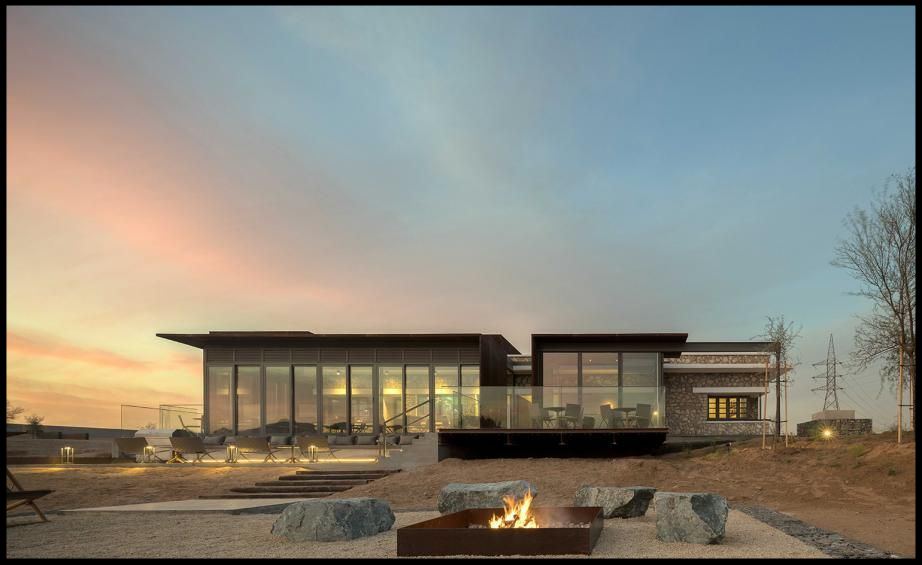 To know more about these stunning honeymoon worthy locations and find out all there is to know on said locations please click on the titles and be redirected to their websites.