Playful Spaces for Grown Ups
The trend towards playful design has been present for several years now, but with the current health situation, all indications are that it is not going to disappear any time soon.
If fun is therefore a rising value, it is nevertheless only a revival that responds to the need for derision in our rather morose society, but not a real novelty. Charles and Ray Eames, for example, were already imagining a funny elephant made of plywood in 1945. It was not mass-produced at the time, but today it is one of Vitra's classics made of synthetic material. Similarly, George Nelson's Marshmallow sofa (1956), made of leather "macaroons", or Eero Aarino Ball Chair (1963), a playful cocoon that has become a cult item, have survived through the ages.
Today, designers offers fun and playful objects and spaces inspired by the world of kids… but not just for them. People are more oriented towards pleasure and living, rather than beauty and dogmatic aesthetics. These collections play on the codes of childhood but also on the nostalgia of a generation that has now become adults but has kept a child's soul.
We also see this in certain start-ups that want to offer their employees an environment where they can take a break from work from time to time, with the same desire to integrate relaxation into our daily lives.
New needs and lifestyles are emerging from the days we are living now, this is becoming increasingly clear in the recent development of co-working and co-living spaces!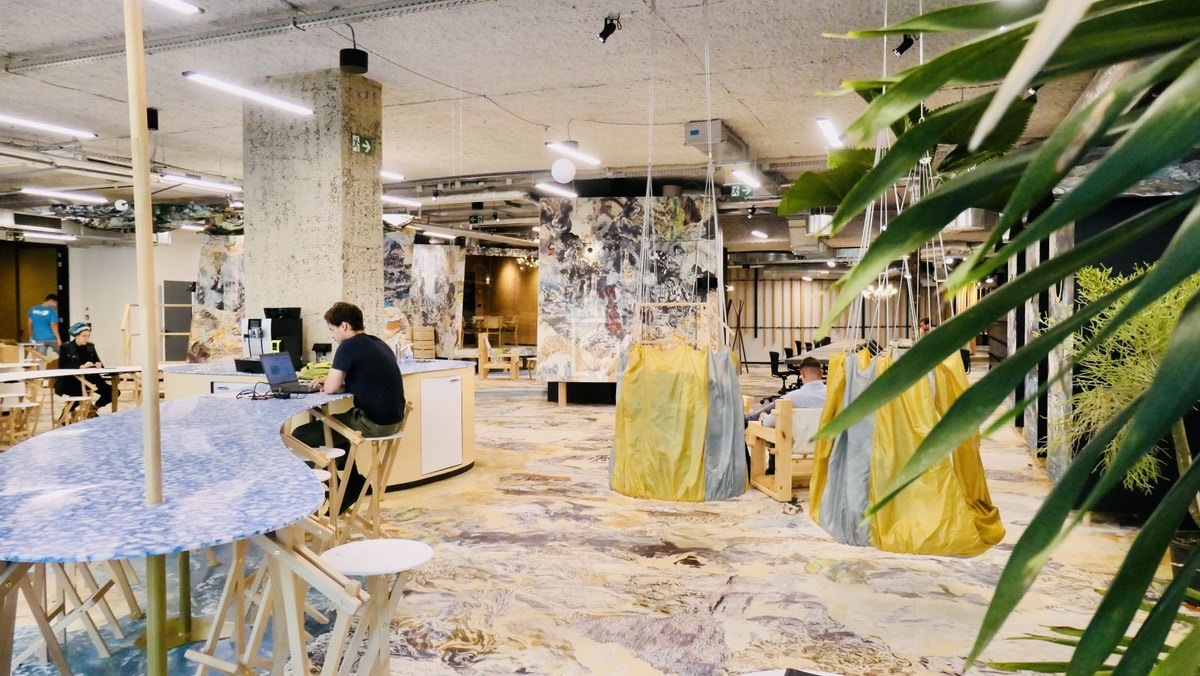 Our lives are becoming more informal, hybrid, nomadic and entertaining. People, especially millennials, either at home or at work, want to be entertained and express their personalities. Brands and designers are working to meet all these needs with a more experimental, interactive and playful design.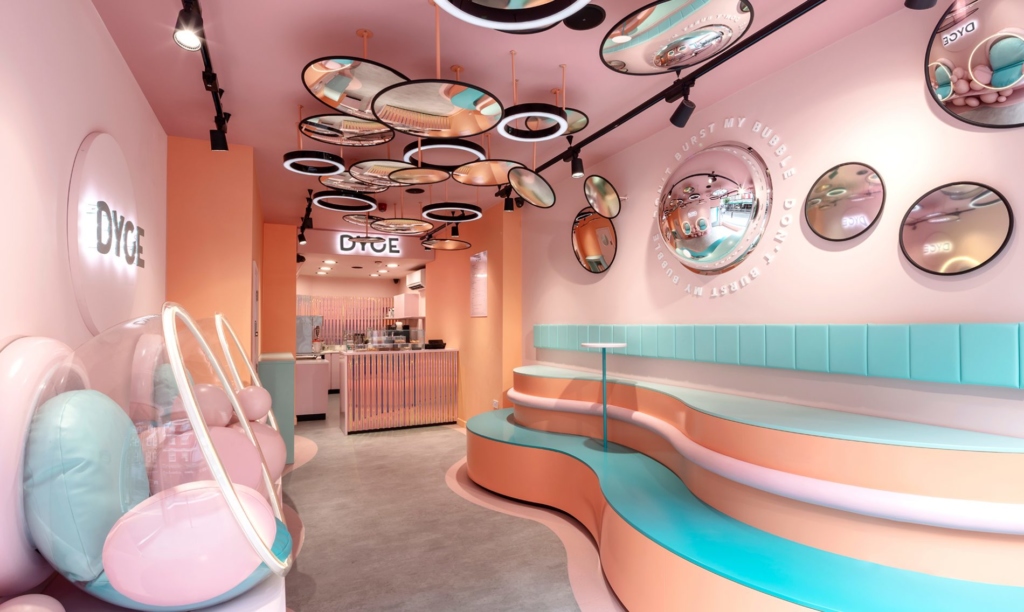 Furniture and accessories should bring us joy, stimulate our creativity and give us the possibility to express ourselves. Maximalism is on the rise with its "more is more" mood, inviting us to mix and match bold colors, patterns, textures and unconventional shapes.
Social media, especially Instagram, is changing our perception of spaces and interior design. There is as a result an explosion of Instagramable pop-up spaces, especially in the retail sector. Brands have realised that the future of retail is playful, colourful and carefully crafted to be shared on social media.
We can also notice a nostalgic comeback to the 80s and 90s pop bringing back bright colors and neon, and with them, references to science fiction, manga, superheroes and pop culture in general. nowadays, people are no longer looking only for the functionality of their homes, but also for a place to relax.
Today, "Playful Living" is identified as a trend characterised by a playful reaction to minimalist aesthetics. This trend is likely to be reinforced by all the new needs generated by the current crisis.
History teaches us that severe restrictions and periods of depression can push creativity and fantasy beyond the usual limits.