Look Jean Prouvé what these fifty artists have done with your stool! With all their respect and helping out a good cause, they have been inspired and have embraced your stool with all their art. They all have came up with a true gift for our eyes and souls, that gives wings to a classic and lifts it up higher.
Solvay stool in brief
Jean Prouvé designed the Solvay Prouvé stool in 1941 for an order from the Solvay chemical company. The company asked Jean Prouvé to imagine a new layout for the company's offices. With his team, the designer carries out various tests until the final lines of the seat are found. He had to think differently to produce his stool facing up to the technical constraints due to the Second World War.
Composed of only two materials, solid oak wood and hollow steel tubes, the Solvay stool immediately becomes a piece of international style furniture in its own right. The legs radiate around a four-pronged assembly core. The author plays on the contrast of materials and their colors, the void and the solid, simple geometrical figures: the triangle, the circle, the pyramid to ex-prime a state of balance, strength and finesse.
Solvay stool in a very good cause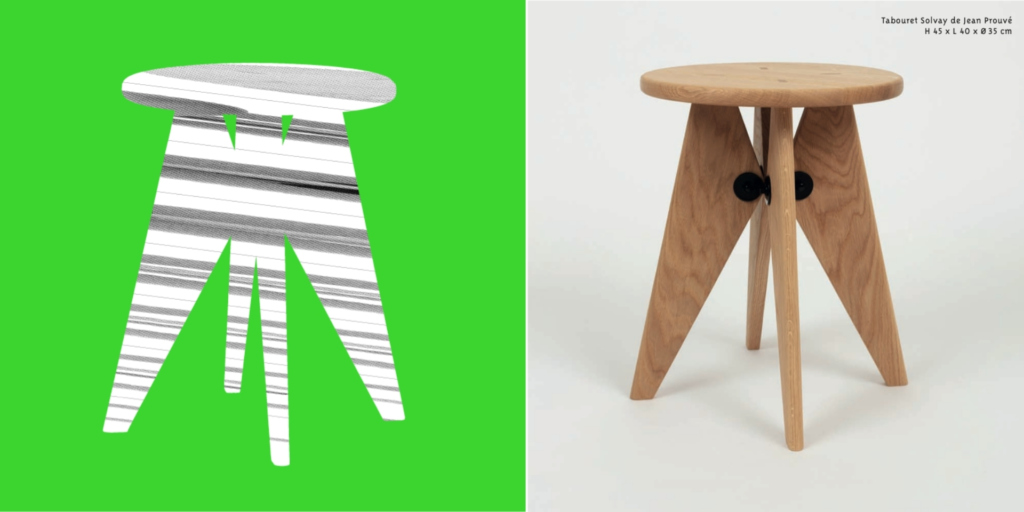 On the 30th anniversary of La Source, this association's annual auction takes place to finance initiation projects to artistic practices for underprivileged children. The project for this auction, has respected the concept initiated 23 years ago at the first sale: the transformation of everyday objects into unique creations.
This year 50 artists, have generously accepted to transform the Solvay stool, provided by Vitra. The model is made out of solid natural oiled oak (Quercus robur) from Europe. The connecting element is made of sheet steel, finished in epoxy (smooth) dark black.
We have made a selection of our favorite picks:
A new version itself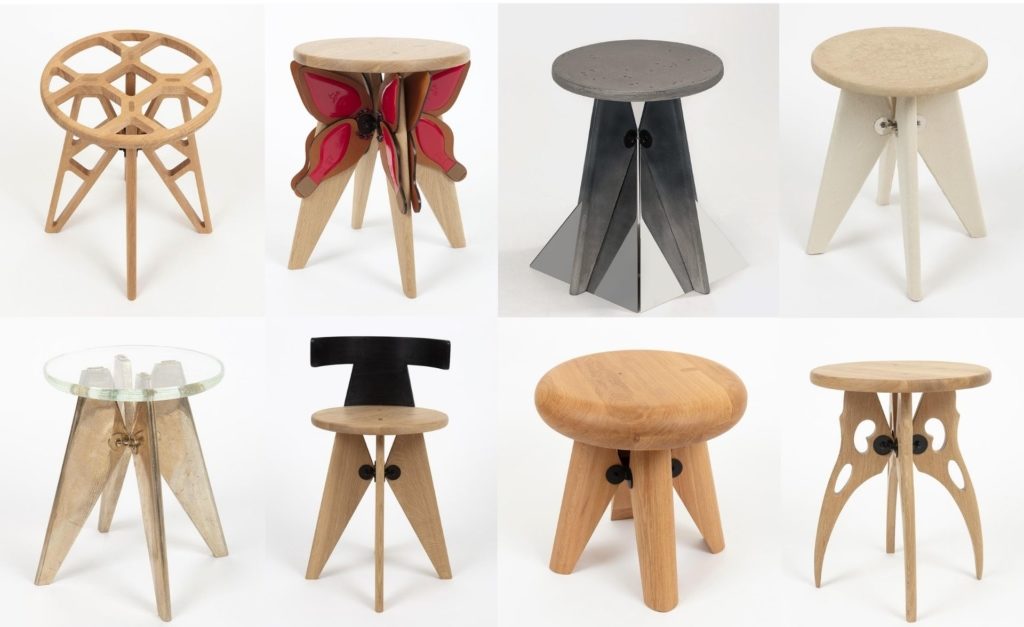 First row (from left to right): Le Plein est Vide by Philippe Starck / Chrysalou by Christian Louboutin / B 612 by Chady Najem / Faune by Olivier Gagnère.
Second row: Clarté, tabouret Solvay by Charles Zana / Solvay ado by Marc Berthier / Gonflay by Dorothée Meilichzon / Solvayzygote by Quentin Garel.
A pigmented point of view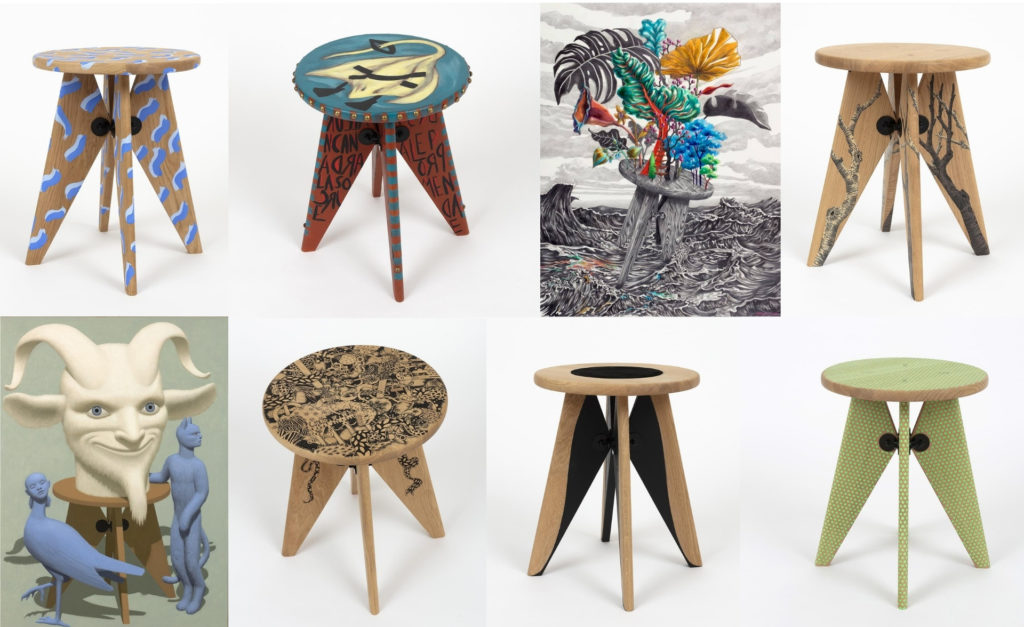 First row (from left to right): Jean's splash by Clémentine Chambon /Ray's Totem by Ara Starck / Le radeau de Prouvé by Aksel Varichon / Sans Titre by Zoé Ouvrier.
Second row: Faune sur Solvay by Pierre Monestier / Oculus by Claire Fanjul / Twist by Constance Guisset / R5T9 by Normal Studio.
First row (from left to right): « Solvay Kit » miroir by Elliott Barnes / Picasso by Marianne Guedin / Forbidden to sit by Alice Gavalet / Le rêve de Prouvé by Pablo Reinoso.
Second row: Rose des vents by Franck Évennou / Sitting Bull by MO & CO.
A new functionality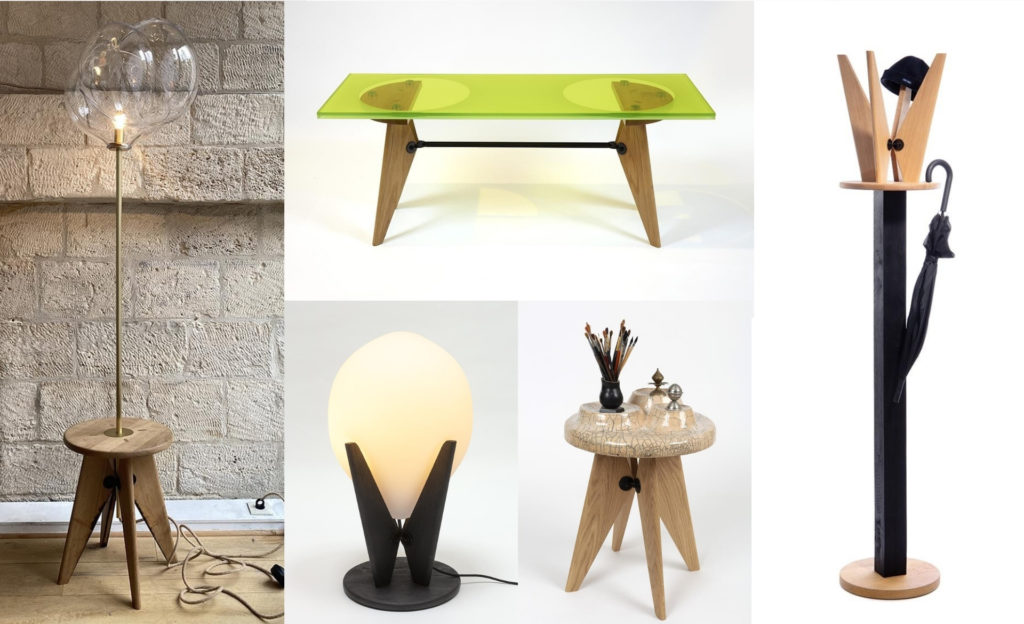 First row (from left to right): Tabouret Cloud by Jeremy Maxwell Wintrebert / À prouver by Jean-Michel Wilmotte / Tabouret soulevé by Studio 5.5.
Second row: Major Tom by Pierre Yovanovitch / Conjonction by Éric Robin.
Isn't this the most exquisite way to up-cycling?