Gae Aulenti: the polymath in architecture and design
In the history of design and architecture, the most famous designers are men, but we must not forget that women also took an important place that shaped the history of design and architecture as for example the iconic Italian Architect Gae Aulenti!
Gaetana Aulenti was born in Palazzolo della Stella Udine in Italy. She studied architecture at Politecnico di Milano and graduated in 1954. She initially chose for a degree architecture because she didn't want to become « a nice society girl » that her parents expected her to become.
She started her career in Milan as an architect in private practice and freelance designer. She designed for Poltronova, Candle, Artimide, Louis Vuitton and more. She had partnerships with Olivetti, Fiat, Max Mara and Knoll and designed showrooms, offices and exhibitions in and outside of Italy.
Later she started working the design magazine Casabella-Continuità from 1955 until 1965. She joined the editorial staff and later became the art director. Her period at Casabella-Continuità was considered as a breakthrough of her career. She did a critical re-reading of modern architecture as they rejected the architecture of masters like Le Corbusier, Mies van der Rohe and Walter Gropius. Casabella-Continuità considered themselves as the "Neo Liberty" movement, where they preferred traditional building methods combined with individual stylistic expression influenced by the philosophy of Ernesto Nathan Rogers.
She also taught architectural composition at IUAV in Venice and at Politecnico di Milano.
Aulenti is probably most known for her work for Musée d'Orsay in Paris. In 1981, she was chosen to design the interior of the Gare d'Orsay train station that would become Musée d'Orsay.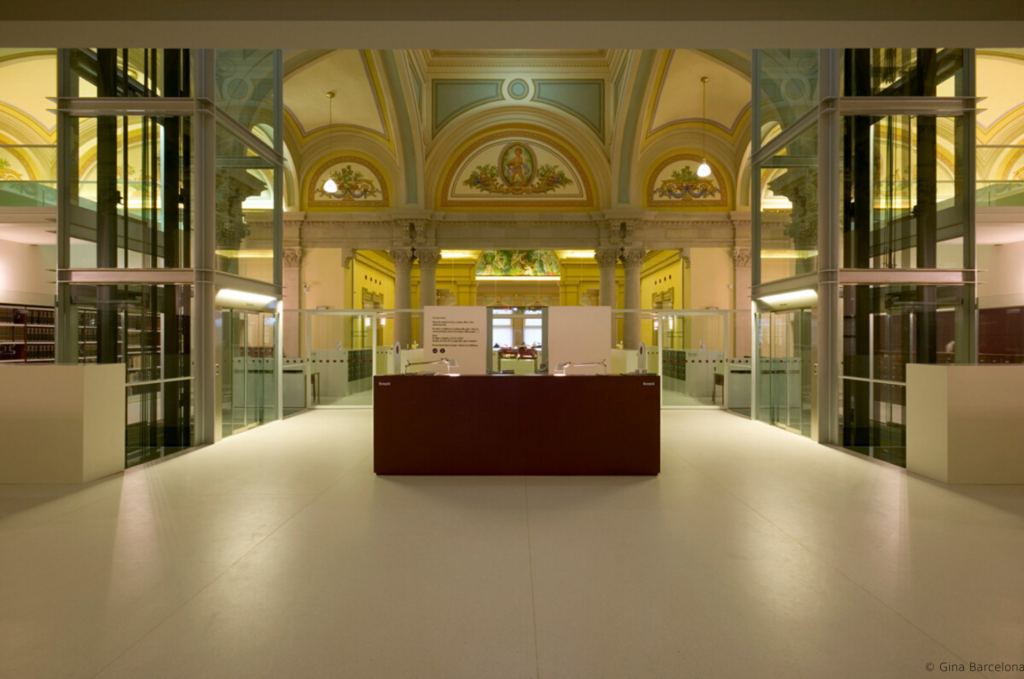 She has participated in many large renovation works such as the Palazzo Grassi in Venice (1986), the National Museum of Catalan Art in Barcelona (1995)(see picture above), the Scuderie Papali in Rome (2000) and the Asian Art Museum in San Francisco (2003).
She has also designed theater sets for RAI, Teatro la Scala in Milan and Odéon-Comédie Française in Paris.
Not only has she proven to be an expert in interior design and architecture, she has also designed iconic furniture pieces such as Sgarsul Rocking Chair for Poltronova a retake of the Thonet Chair of 1862 (1962) , Pipistrello lamp for Martinello Luce (1965), Parola lamp for Fontana Arte (1980), King Sun lamp for Kartell (1967) and many more.
On 31 October 2012 the iconic designer/architect passed away due to a chronic illness. Just after she received the career prize at the Milan Triennale. Shortly after her passing in december 2012 Piazza Gae Aulenti opened in the center of Milan in dedication to the iconic architect. The square is designed by AECOM and described by the media as the "the square of the future". It is connected to Garibaldi Railway station (main public transport hub) and is part of one of Italy's largest regeneration projects.