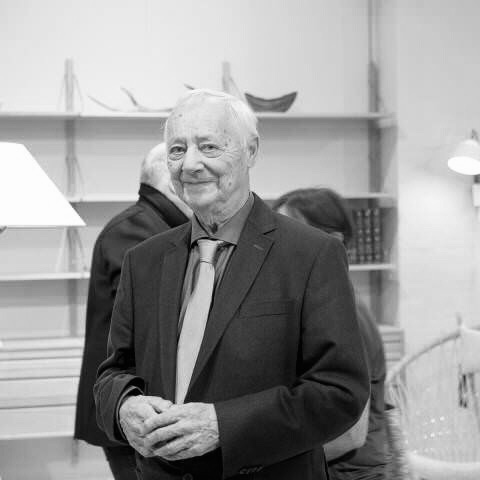 Kai Kristiansen
Kai Kristiansen is a Danish furniture designer best known for his smooth and geometric Mid-Century Modern cabinets, tables, and dining chairs. Working in oak, teak, and rosewood, the designer produced popular, pioneering pieces including the FM Wall Unit, Model 42 Chair, and Model 31 Chair.
Born in 1929 in Denmark, Kristiansen originally trained as a cabinetmaker and went on to study under famed architect and furniture designer Kaare Klint at the Royal Danish Academy of Fine Arts in Copenhagen. The designer opened his own office in Copenhagen in 1955, a space he shared with his contemporary Illum Wikkelsø in the 1970s.
In 2016, Kristiansen partnered with Great Dane Furniture, an Australian Importer of Danish furniture, to launch a reissue of his designs popularized in the mid-1950s. The designer continues to collaborate with designers and manufacturers, and lives and works in Copenhagen, Denmark.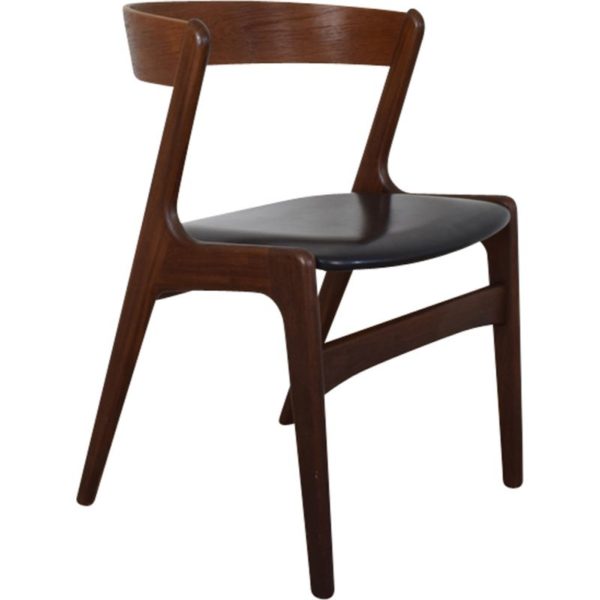 Black "Fire" chair
Model 32 Teak Dining Chair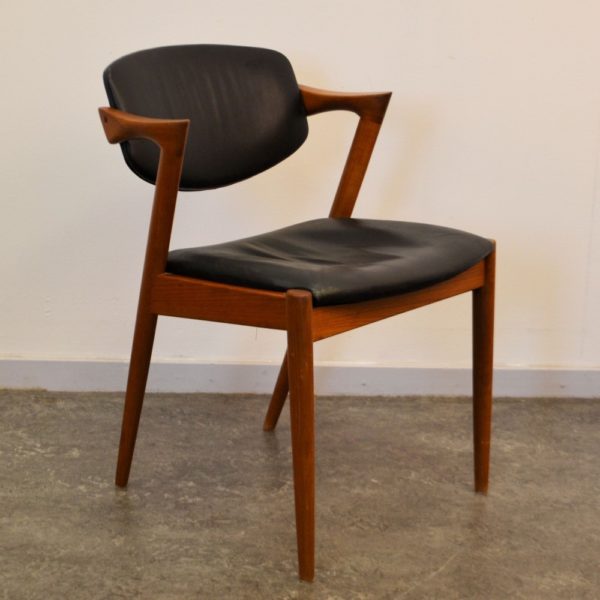 Dining chair for Schou Andersen SVA Møbler, 1950s