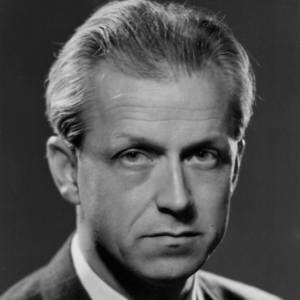 Ressell Sigurd
Sigurd Resell was born in Norway in 1920. Resell, started his career when a drawing for a competition was praised by Niels Vodder, a master furniture maker who created many fine works together with Finn Juhl.
Sigurd Resell studied until 1947 at the State Arts and Crafts School in Oslo (Statens Håndverks and Kunstindustriskole). In 1950 he opened his own studio and designed for various customers and manufacturers, including the Danish furniture manufacturer Niels Vodder. From 1948 to 1968, Ressell designed interiors and furniture for the Norwegian furniture brand Rolf Rastad & Adolf Relling.      Noteworthy here are the chairs 56/1 and 61/1 for the Bambi series from 1955, the flashing armchair from 1956 and furniture for the expansion of the Norwegian Parliament Stortingsbygningen in the 1950s. In addition, Resell designed furniture for Fjernsynshuset (the building of the transmitter NRK) and Televerkets administration building (the administrative building of the Norwegian telephone company) in Oslo.
In the 1960s, Ressell turned to experiments with steel components in his furniture, resulting in his Circle Armchair. In 1965, together with the designer Cato Mansrud, he designed for the furniture producer Anders Grasaasen a chair designed for use on uneven terrain made of steel and canvas components titled "Irafas" (safari read backward), for which he won the 1966 Biennial of Industrial Design in Ljubljana won a gold medal. In the same year he received the award for good design from the Stiftung Design and architecture Norge. He also designed a series of lamps for the lamp manufacturer Høvik Lys, which bears his name.
In 1968 Ressell became freelance chief designer of the Norwegian furniture manufacturer Vatne Lenestolfabrikk. In 1970, he designed a hammock-type armchair called Blank Vals, which emerged from an industrial design competition as the most successful piece of furniture. Vatne produced the seating from 1971 with the new name Falcon Chair, which sold so well, especially in the US, Japan, Germany, and Australia, that Vatne could triple its turnover within two years.
The armchair was distinguished by its clear construction and elegant lines. The body was made of canvas and was attached to four arms with sturdy metal hooks and a leather border. The ocher brown or black leather upholstery could then be placed on this suspension. The armchair was originally made with a chrome frame, but in 1974 it was fitted with a lighter foot of industrially bent beech, which looked like rosewood through staining. The matching footstool each had the same processing. With the popularity of the chair soon very similar products of imitators were on the market, such as the Danish Superstar Chair. Vatne obtained with the patent rights in court the cessation of production and withdrawal of the copies. As a result, the original armchair could be sold for more than 30 years worldwide in several editions.
The Oslo gallery Vognremissen honored Ressell 1990 with the exhibition 30 Years Sigurd Ressell. He died in 2010.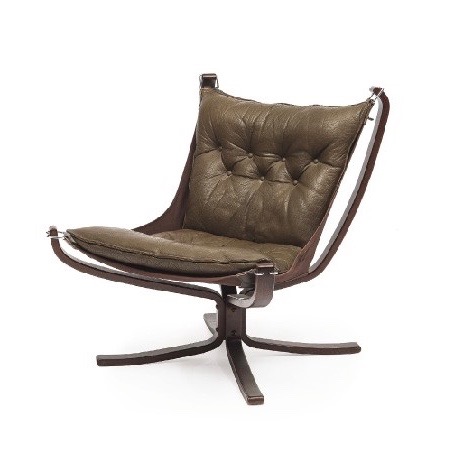 Falcon chair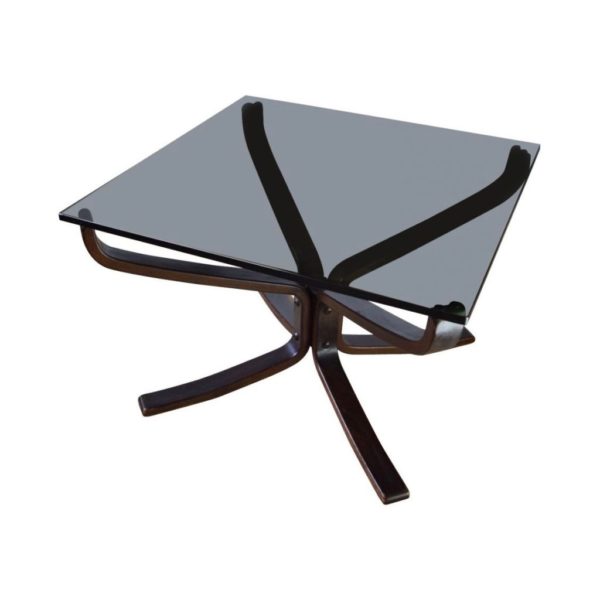 Mid Century Falcon Coffee Table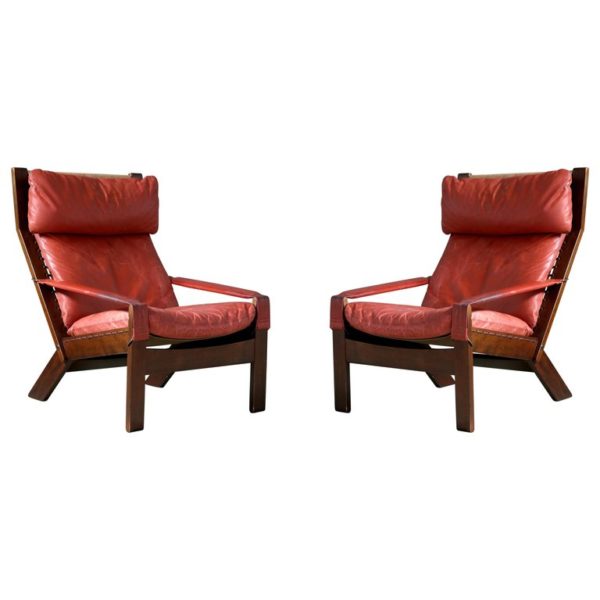 Pair of Sigurd Ressell Midcentury Reclining Leather Lounge Chairs