Yngve Ekström chair?
@jmldr. Welcome to the Forum. Maybe it is just me but your images are not showing when I click the links you provided.
Knowledge shared is Knowledge gained
For those not brave enough to click links:
@jmldr  If you want me to delete these, just say the word.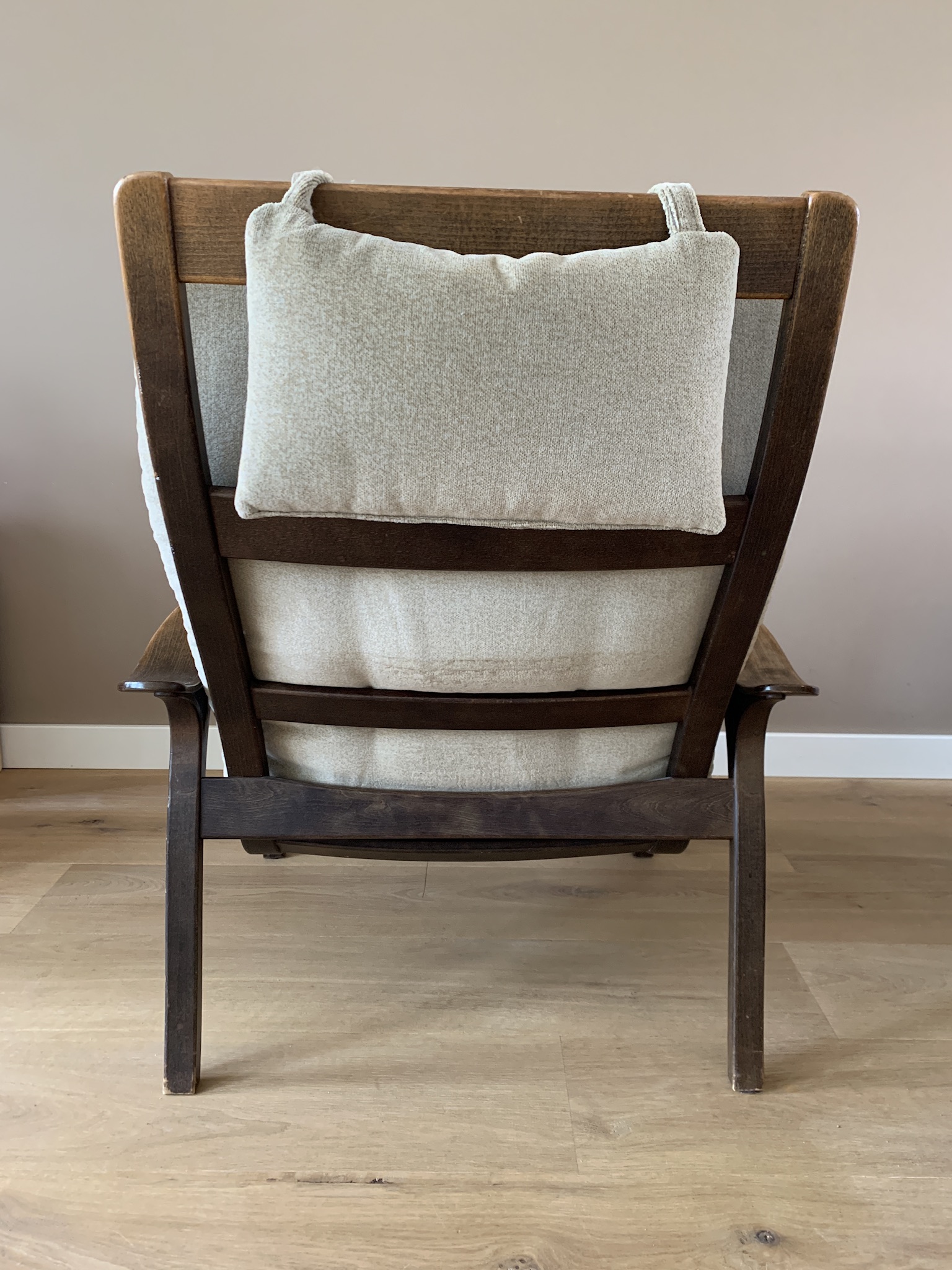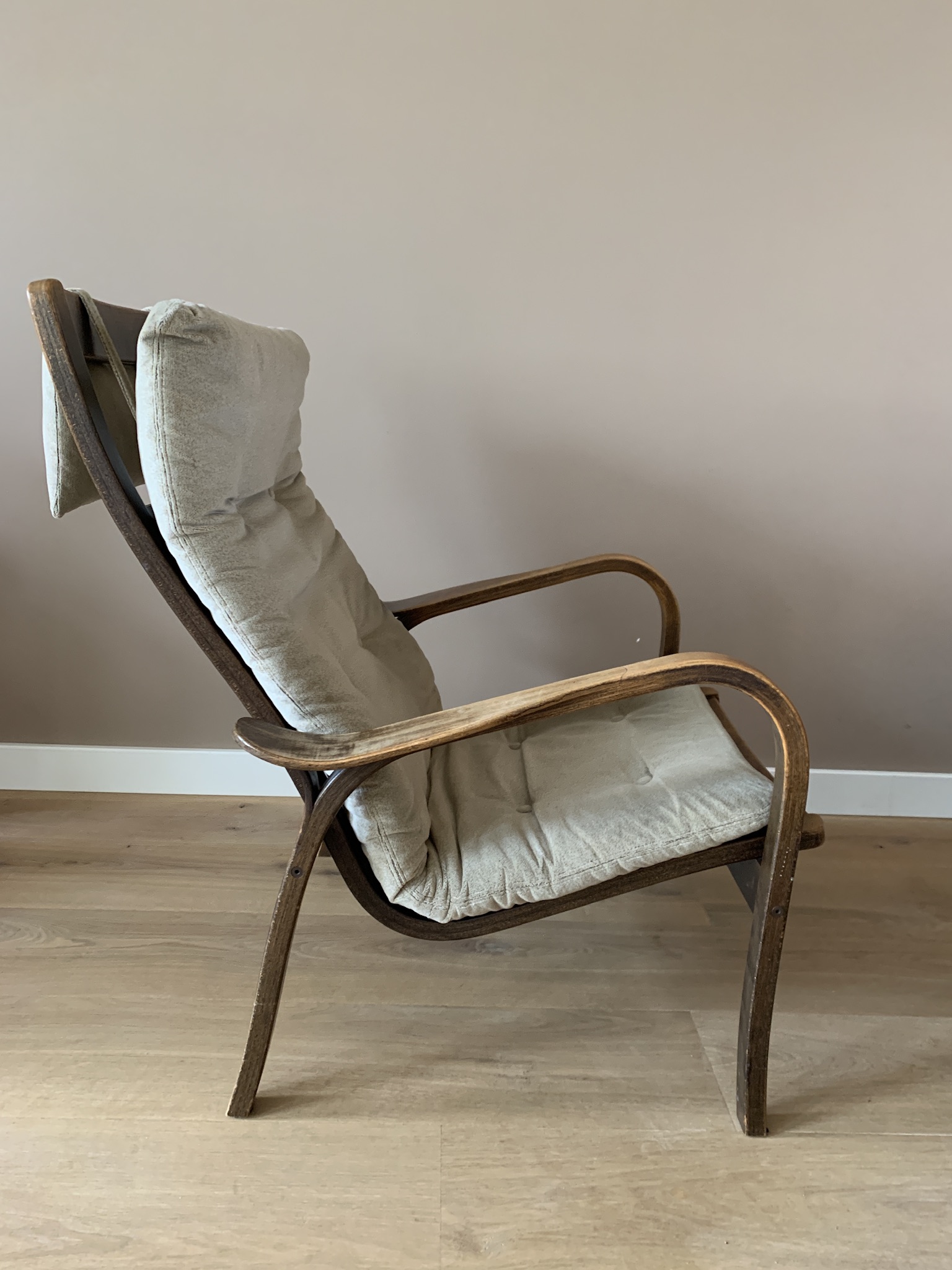 @mark737. Honest, the links did not work for me earlier and I BRAVELY tried a few times. 
You have made it much easier to view the images! Thanks.
Knowledge shared is Knowledge gained
@jmldr. You could try contacting Swedese; still in business.
Knowledge shared is Knowledge gained
Eckstrom designed many models for Swedese, with the Lamino from 1956 being the most famous and successful by far. I found a few examples of your chair but none listed a model name, or at least an accurate name.  A couple of listings said it was from 1970 and one said 1960's.  One listing said it was the Laminett model and one said Lamino but that is incorrect. 
Hey @Mark737, I'm also looking to identify a chair.. It has Ring Møbelfabrikk imprinted on it. Sorry to hi-jack this feed, I couldn't figure out how to start a new post.
Sadly it's missing a castor and the underneath fabric is ripped. I also can't figure out how the underneath mechanism is supposed to work? It turns but does nothing else 🤔