Ib Kofod Larsen reclining chair.
Came across some images of an Ib Kofod Larsen reclining chair with Selig medallion and one with a Chr. Jensen label.
Also a listing for same chair which included what looks like a vintage advert or catalogue (unknown) of the same chair with model number "547" and IKL as designer.
Having searched DA I found an old thread ( from 2018), which was possibly about this same chair,  but images no longer visible.
https://designaddict.com/community/identification/early-kofod-larsen-recliner/#post-3015.
@leif-ericson; @cdsilva ; might be of interest to you and other members on the Forum.
Image 1 and 2. chair with Chr. Jensen label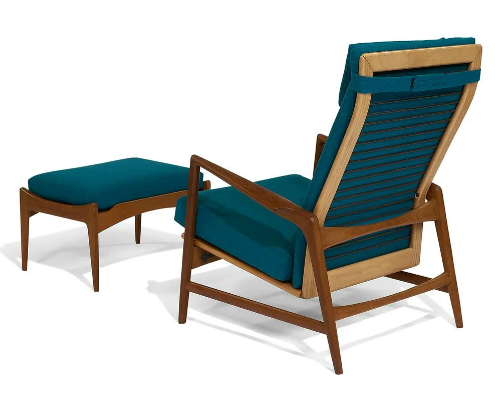 Image ; Vintage (?) advert and Selig medallion
This topic was modified 2 months ago 7 times by
lexi
Knowledge shared is Knowledge gained