Help identify a danish / Scandinavian dining chair?
I am moving in the coming months and new place will not have room. I don't have any information on the chairs to pass this on in my future sale post. designer/ manufacturer? There is no markings or tags on chairs and I checked under the cushion also. The table is Drexel Profile K40 dated 3-57 but I don't think these are Drexel chairs? thank you!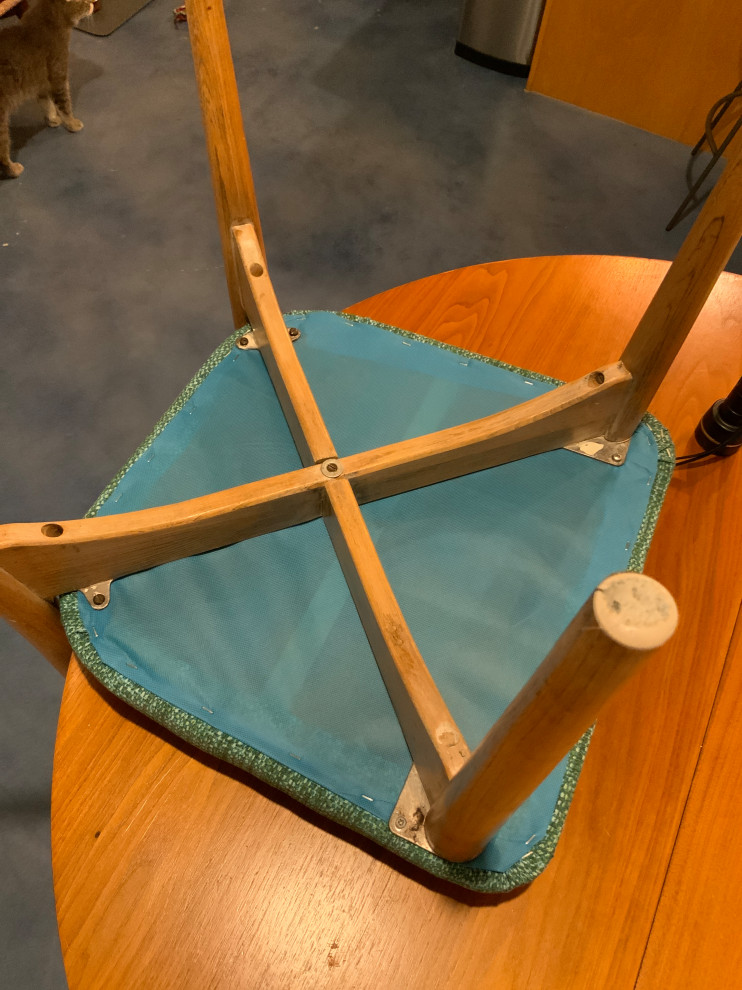 This topic was modified 1 year ago 10 times by
jms0211
Photos are now posted. 
update: FYI in case anyone else has these chairs they are by Lawrence Peabody for Richardson Nemschoff