Help needed to identify who designed and produced Danish dining table
Leif, Lexi, Kyle, Curious1 and other contributors,
having spent many hours now Googling Danish dining tables I noticed that something like 25-30% of Soro tables have what I take to be production numbers (as well as maker discs/labels) on the top of one of the extension rails.
On re-examining the top extension rail of my table I have found  production numbers also, although no makers label/disc.
From Lexi's previously posted photo of the top of a leg from a Soro model 62 table we can just make out a production number impressed in the end grain at the top of the leg......as well as the use of a flanged disc/bolt fastener. My table has the same impressed production number (identical to that on the extension top rail) on the top of the leg end grain as well as the same flanged disc/bolt leg fastener. See attached photos.
In an earlier post Leif recommended focussing on construction quirks or workshop signatures. I now believe there are at least 3 such matches (T&G table top jointing, type of leg fastener and use and location of impressed production numbers)  that point to my table being produced by Soro Stolefabrik.
Is that a reasonable attribution  to make especially when the previous owner advised the table was given in 1964 as a wedding gift along with a set of Erling Torvits chairs produced and labeled by Soro?
@danish-nut. I never noticed the engraved number!
The Soro label ,on any examples I have seen, appear to be flimsy and are quite likely to fall  off over time, given where they are located on the extension sections.
Knowledge shared is Knowledge gained
Leif,
I believe the Soro model 62 table by Henry Kjaernulf contains the right shop signatures.
i. the use of T&G table top and extension jointing (see image below)
ii. use of flange disc and bolt leg fastener (see Lexi's previous photo)
iii) impressed production numbering to extension rail (see photo below....I have several other examples also)
iv) impressed production numbering to end grain at top of table leg (see Lexi's previous photo)
Collectively I would hope you could agree this constitutes a workshop signature for Soro (at least at a certain point in time)
@danish-nut. Another Soro table, very similar to the one you just posted but with the same leg profile as your table; also tongue and groove.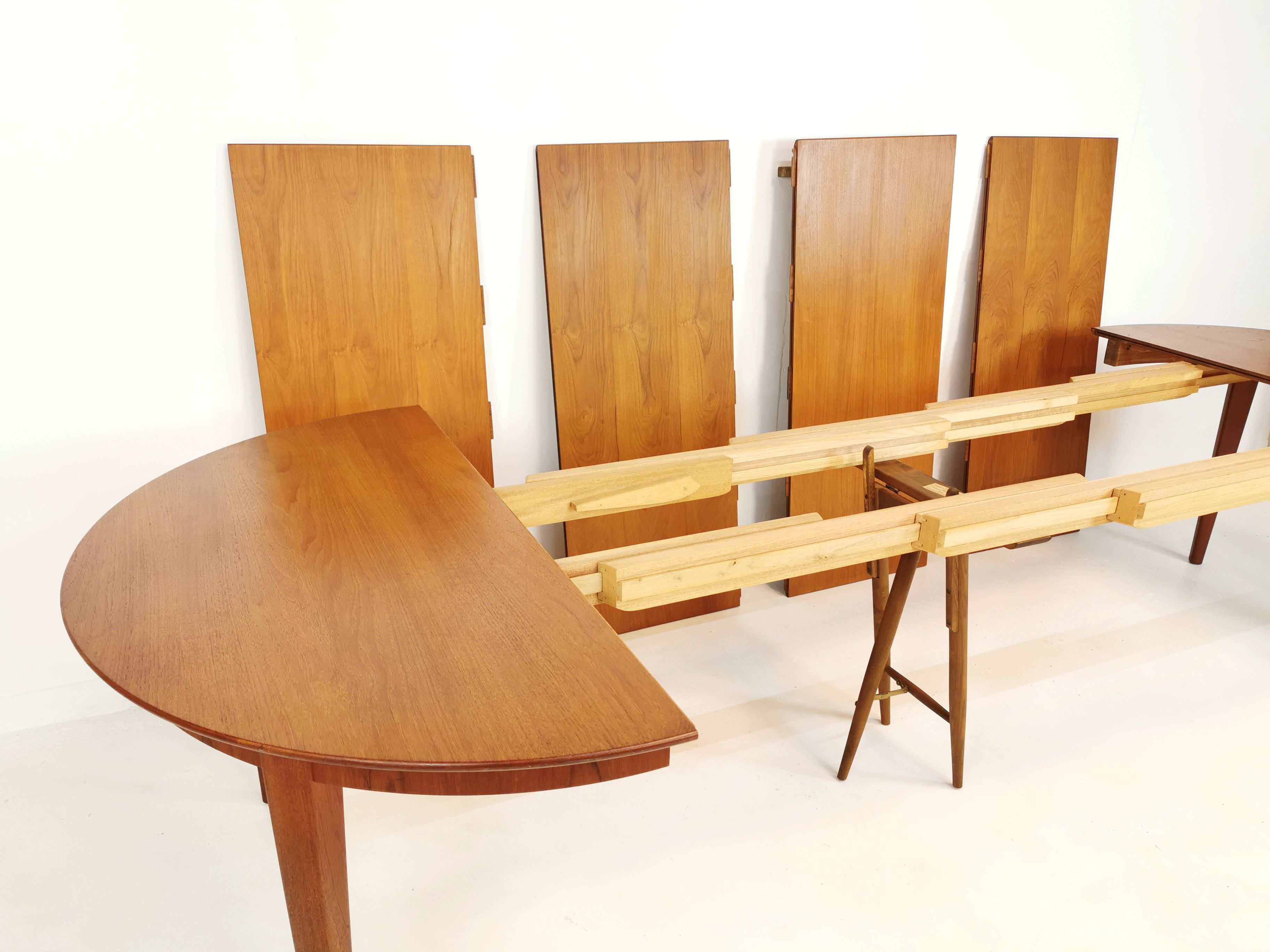 Knowledge shared is Knowledge gained