Help needed to identify who designed and produced Danish dining table
After  recently purchasing a quality danish rosewood dining table I am trying  to identify who designed and produced it. Numerous Google searches and a thorough review of the Danish Design Index have taken me no further forward.  I am therefore turning to this Forum for assistance, hoping to tap into the expertise and knowledge base of its members/contributors. 
I have posted several photos below that hopefully serve to highlight some of the key distinguishing features of the table. In particular I would point to:
- the two halves of the table top and extension pieces join together via long tongue and groove joints rather than the usual locator pins or small tabs. 
- grain of veneer to table top and extensions runs west/east rather than north/south
- both of the two extension pieces are of the butterfly variety
- the apron gently curves downwards into each of the 4 leg locations 
The "under carriage" housing the extension pieces is impressed with Made in Denmark. 
The table is 120 cm diameter and the extensions are both 40cm
The table came paired with Erling Torvits chairs which I was informed were purchased together by the previous owner in 1964
Any help would be very much appreciated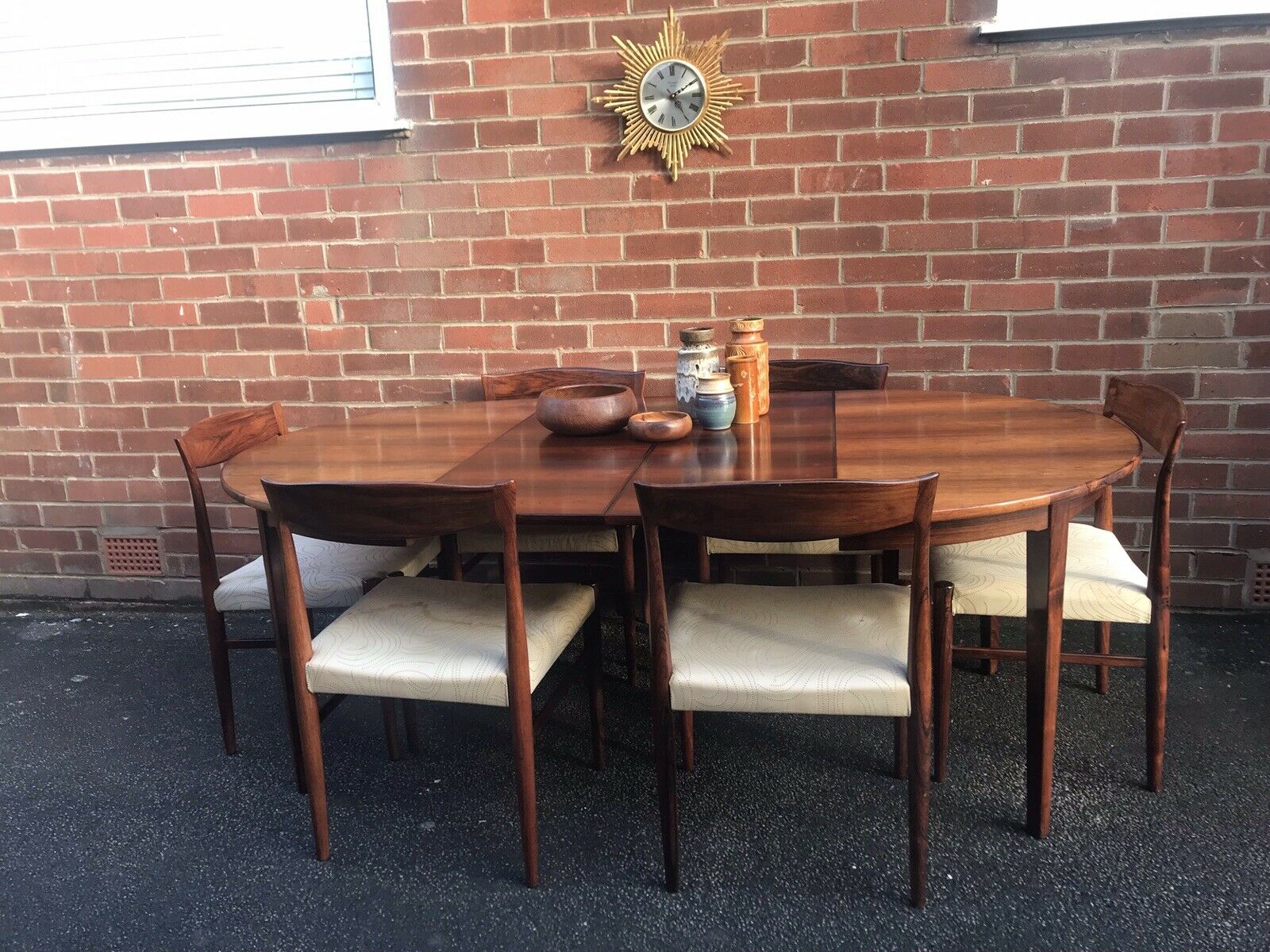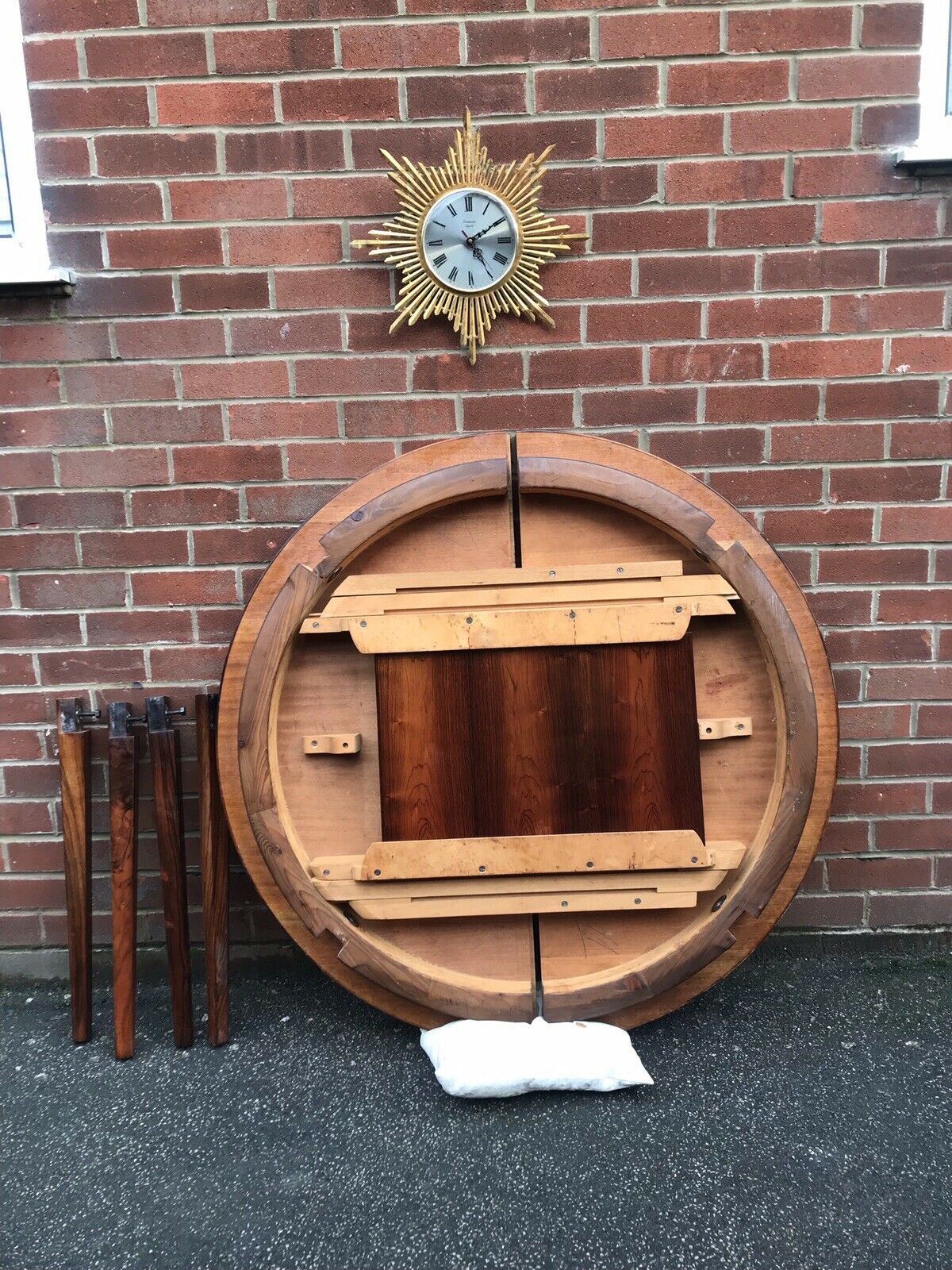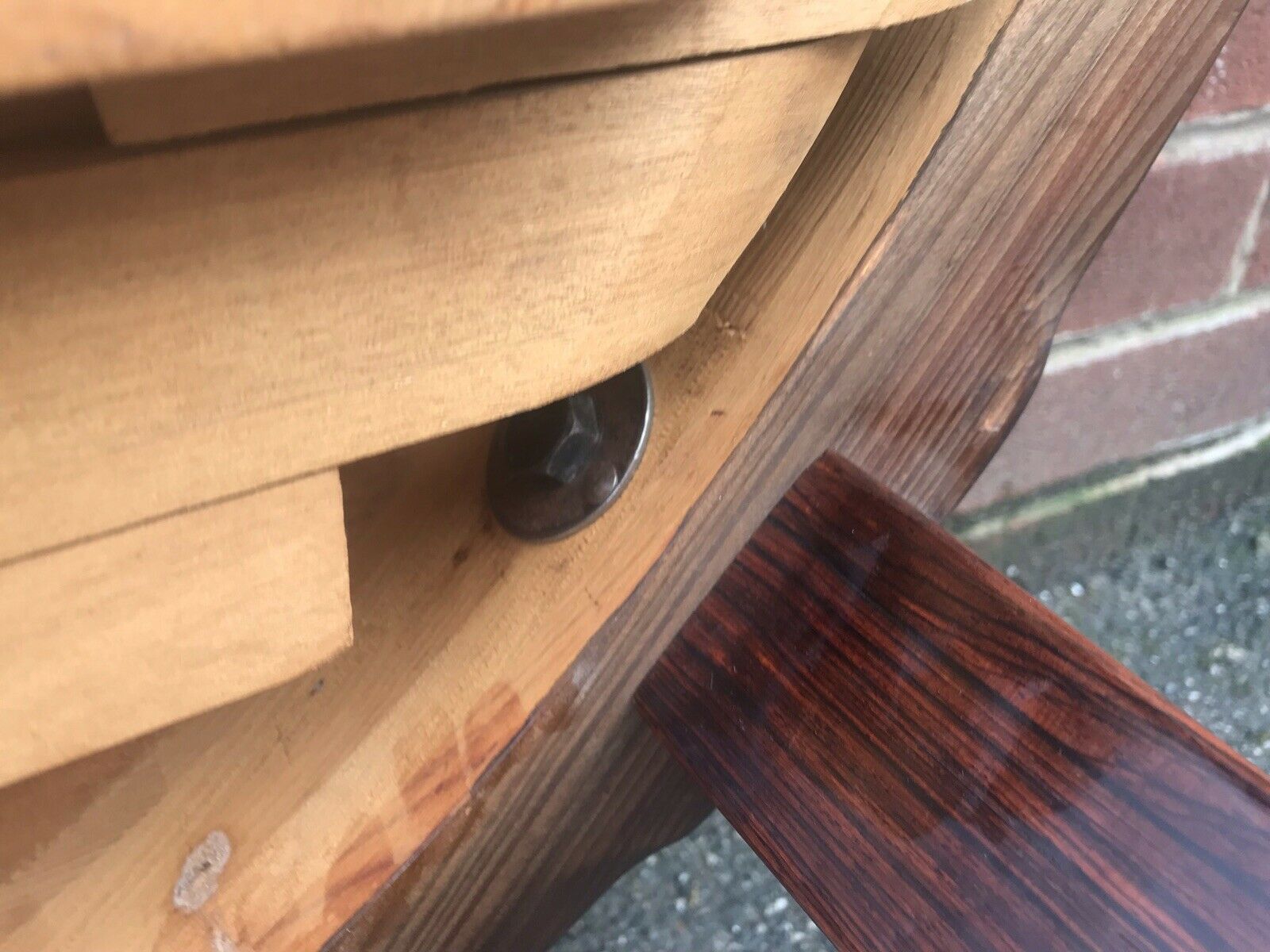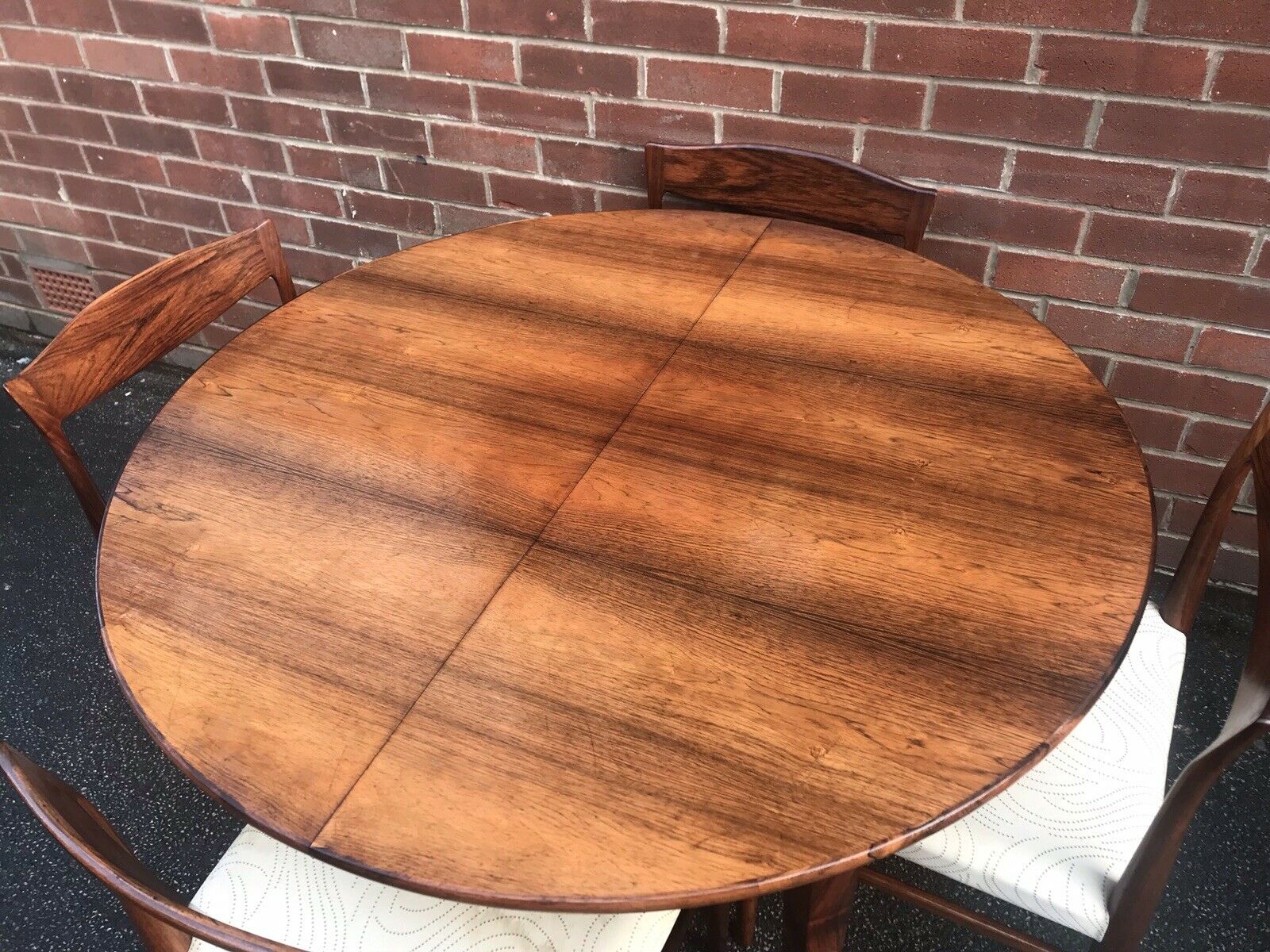 This topic was modified 1 year ago 9 times by
danish nut