ID help required for Danish Mid Century Modern Rosewood Sideboard w 4 sliding doors
@amber5. Check out Sejling Skabe . The exterior pics look like yours but interior layout should help pin it down. Found other cabinets,mostly highboards ,with labels for that company. E W Bach is the "attributed" designer. Can't find any info about this company or if E W Bach is just a name plucked from thin air!!
Knowledge shared is Knowledge gained
@amber5 and any other members who might be interested !
Searched through arkiv.dk ,albeit a superficial search, and found the following information.
Started out in the 50's as Sejling Stolefabrik and later changed name to Sejling Skabe. 
Founded in 1947 by N.P. Nielsen. Attaching images from that archive. Google translate version!
Have not managed to find any catalogues/brochures or images of their chairs.
3rd image;label frm one of their highboards.
4th image. The bookshelf cabinet unit ,pictured in image 2:- color photo. 1980.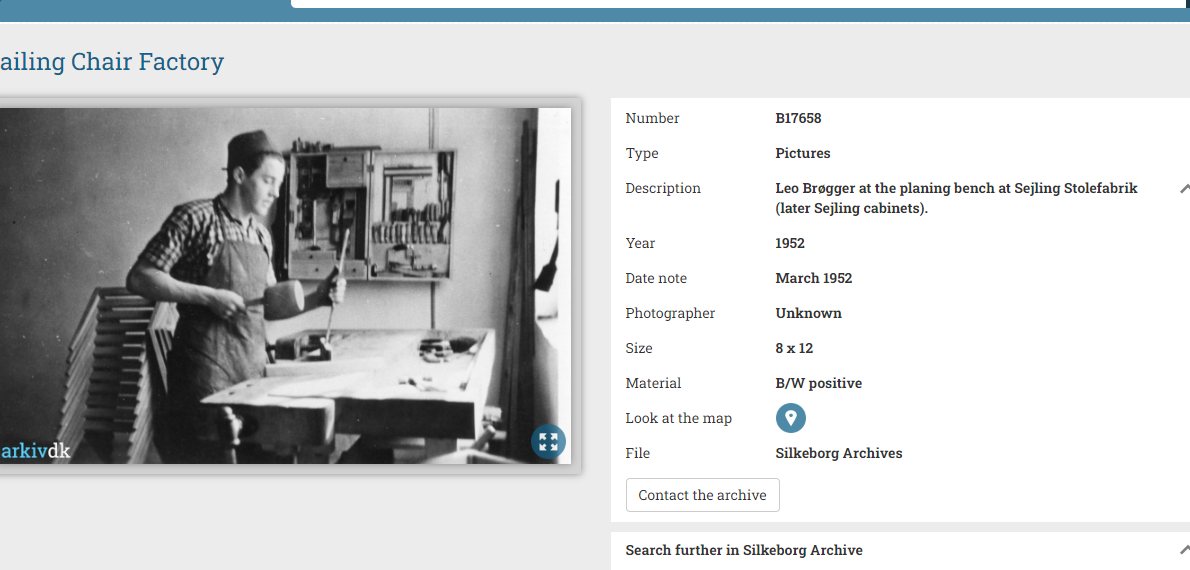 side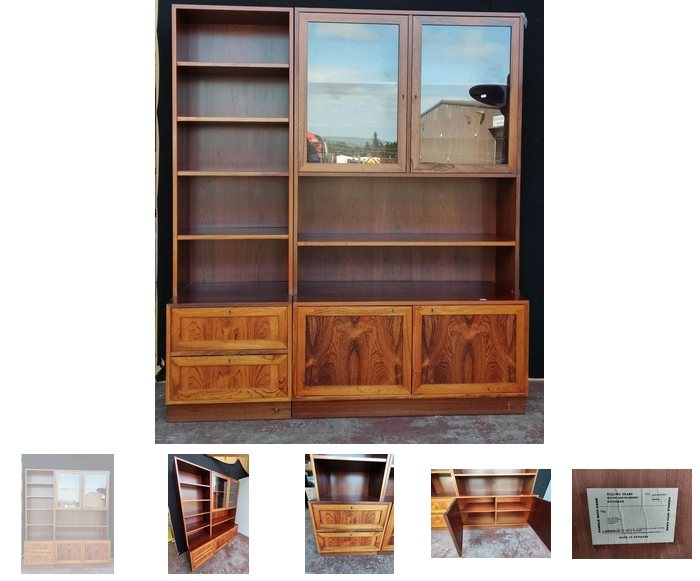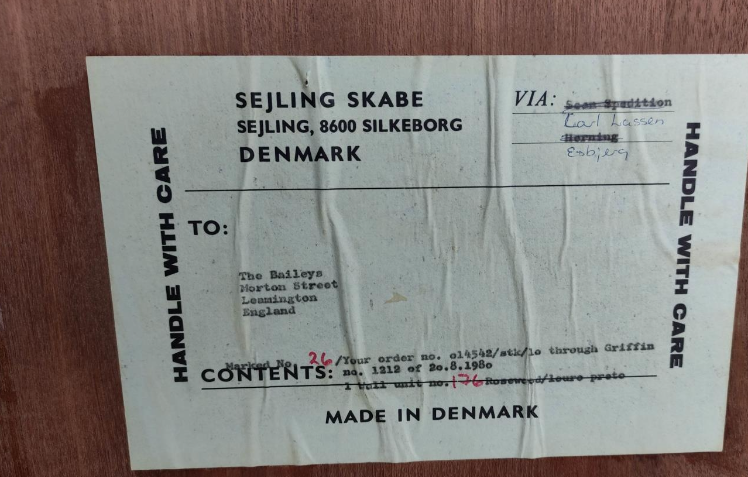 Knowledge shared is Knowledge gained