Scenography aerial, floating objects, free circulation, the air is elusive until October 13, at the Center for Innovation and Design at Grand-Hornu.
The artistic project explores the relationship between design and air. It addresses the theme of air from various angles, from inflatable material to gas injection in manufacturing processes, from moving air to the issue of air quality. « Air is a subject of study in chemistry, physics, and biology, it has also always been an important source of inspiration in the fields of art, literature, and philosophy. We wanted to know what it was in the design », said Chris Meplon, curator of the exhibition.
Divided into six chapters, the overview of Design on Air will range from air as a constructive and protective material, to the vital importance of oxygen for life on Earth.
The iconic inflatable furniture of the 1960s, which at their time intended to question the conformity of the interiors of the western world, will be represented by the Aérospace collection by the Franco-Vietnamese engineer Quasar Khan, who, when designing it, was inspired by the weightlessness of a lunar journey which had then finally become a reality.
Featured in the show are also the projects of renowned contemporary designers such as Maarten Baas with his Clay fan and Marcel Wanders with his Carbon Balloon Chair, a lightweight carbon fiber seat that can unexpectedly bear the weight of an adult despite being made of balloons.
Matter of innovation and experimentation, the air is also at the center of many recent projects that challenge established production methods. Exemplary is the innovative technique, called FiDU, invented by the Polish Oskar Zieta that allows two sheets of metal welded at their edges to be blown into 3D objects.
Finally, Design on Air will also address how some designers, amongst others Julian Melchiorri and Philippe Tabet, are facing the threats of Anthropocene in terms of pollution, finding solutions to purify both indoor and outdoor air artificially.
Designed by Belgian interior designer Benjamin Stoz, the scenography will alternate wooden podiums that seem to float with metal grid modules that allow air to circulate freely.
Element-air as vision!
Don't miss this beautiful exhibition :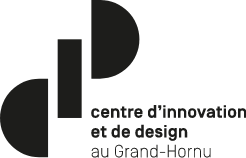 Grand-Hornu
Rue Sainte-Louise, 82
7301 Hornu – Belgium
From Sunday 23rd June to Sunday 13th October
Open Tuesday to Sunday, from 10 am to 6 pm.
+32 (0) 65 65 21 21