6 exceptional houses in cinema
While space is an inherent characteristic of cinema, it has long been neglected in the academic field. Yet the characters keep crossing spaces, which at times play a crucial and significant role in the storytelling and the relationships between the different protagonists. Among these innumerable places that have appeared in the cinema, we want to highlight 6 idyllic villas, which marked minds with their magnificent and sometimes unusual architecture.
La Casa Malaparte, Adalberto Libera
We can admire La Casa Malaparte in Le Mépris, made in 1963. The house was built in the late 1930s for the eponymous writer, Curzio Malaparte, and by the Italian architect Adalberto Libera. On the shores of the Mediterranean Sea, the modern villa impresses with its stairs leading to the immense red roof which reinforced the love in perdition of the couple formed by Camille (Brigitte Bardot) and Paul (Michel Piccoli) in Jean-Luc Godard's film. 
El Fureidis, Bertram Grosvenor Goodhue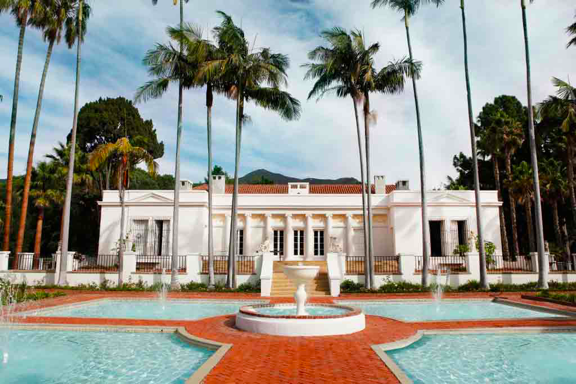 Located in California, El Fureidis is a lovely place, emblem of the social rise of drug trafficker Tony Montana, in the 1983 film Scarface directed by Brian de Palma.
The Sheats Goldstein Residence, John Lautner
The Sheats Goldstein Residence appears, among others, in The Big Lebowski, directed in 1998 by the Coen brothers. The modern house was built in 1963 by the famous architect John Lautner, from concrete, wood, steel and glass. This open space fully finds its place in the Californian landscape.
The John Sowden House, Lloyd Wright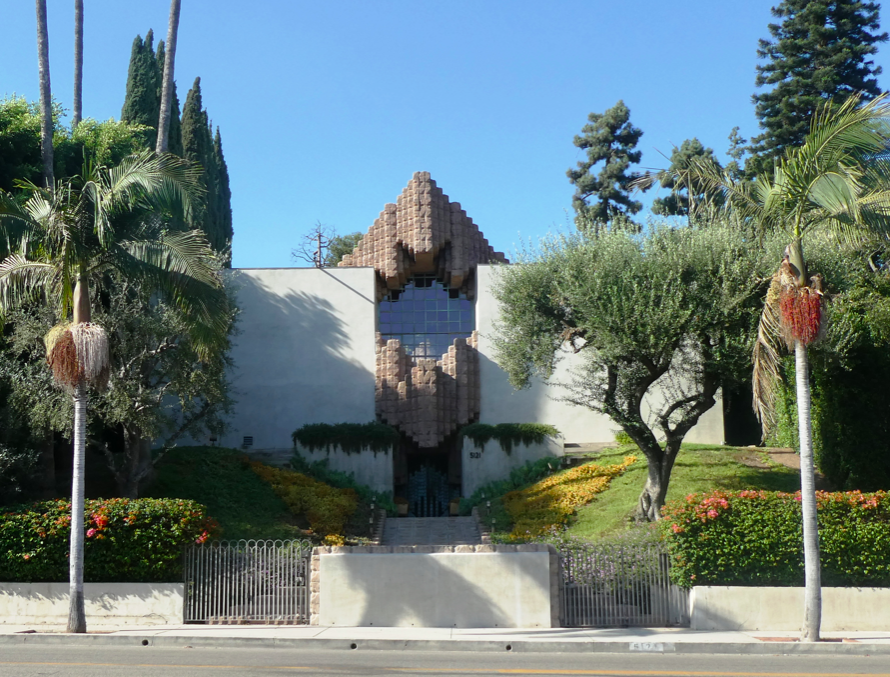 John Sowden House is one of the filming locations for the biopic titled Aviator, dedicated to Howard Hughes and directed by Martin Scorsese in 2004. It was built in 1926 by Lloyd Wright and was inspired by Mayan architecture. The residence also conceals an interior courtyard as well as a mysterious past…
Villa Överby, John Robert Nilsson
Villa Överby, located near Stockholm and designed by John Robert Nilsson, offers a smooth and refined image to the viewer of the film The Girl with the Dragon Tattoo, directed by David Fincher in 2011. The huge bay windows of this Scandinavian-style residence reinforce the link between the inside and the outside, but it is perhaps only a staging… Do we really see what's going on there?
The Park's Villa, Namgoong Hyeonja (fictitious architect)
Awarded the Palme d'Or at Cannes in 2019, Bong Joon-ho's film Parasite stood out for the staging of the spaces, and more particularly, of the minimalist villa belonging to the Park family. Built expressly for the film, this pretentious abode opposes the misery of the Ki-taek. When the latter gradually manage to intrude into the house, it becomes the arena of a raging class struggle.