Chairs featured in movies
Let's find out some famous and stylish chairs that were featured in movies and TV series.
We all love a good movie. While the actors and directors get the most of glory, we often forget the subtle elements of set design which actually help shape the atmosphere of our favorite movies. A well-chosen sofa or chair can tell us more about a character's personality than many pages of script and long dialogues. To celebrate the importance of good design, this is some chairs featured in some of the most celebrated and amazing movies.
1. Ball chair by Eero Aarnio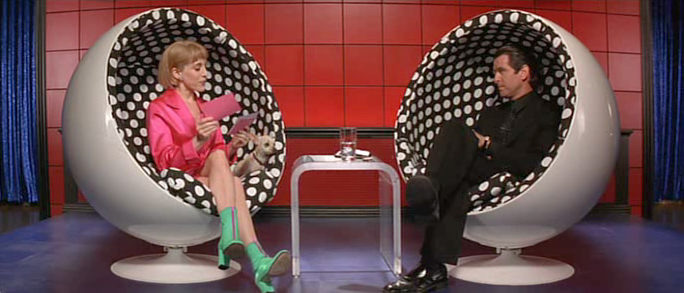 The Ball Chair by Eero Aarnio was designed in 1963 and presented in 1966 at the International Furniture Fair in Cologne. The chair is one of the most well known classics of Finnish design and Aarnio's international breakthrough. The round shell is simple yet ingenious, and has often been referred to as a "room in a room".
The Ball Chair can be found in the collections of design museums around the world as well as in several movies and music videos including Dazed and Confused (1993), The Prisoner TV series (1967-1968), Tommy (1975), and Mars Attacks! (1996).
2. Djinn chair by Olivier Mourgue
Designed by Olivier Mourgue in 1965 whilst working for French manufacturer Airborne International, theDjinn chair embodies the essence of 60s futuristic design and has gone on to firmly take it's place in design history. With their wave like, low slung silhouette, they were selected by Stanley Kubrick to appear in the Space Station 5 lobby in 2001: A Space Odyssey. These chairs represent Kubrick's vision of the future when the film was made (released in 1968) and the film has gone on to define what most visualise as the 'future' ever since.
3. Barcelona chair by Mies van der Rohe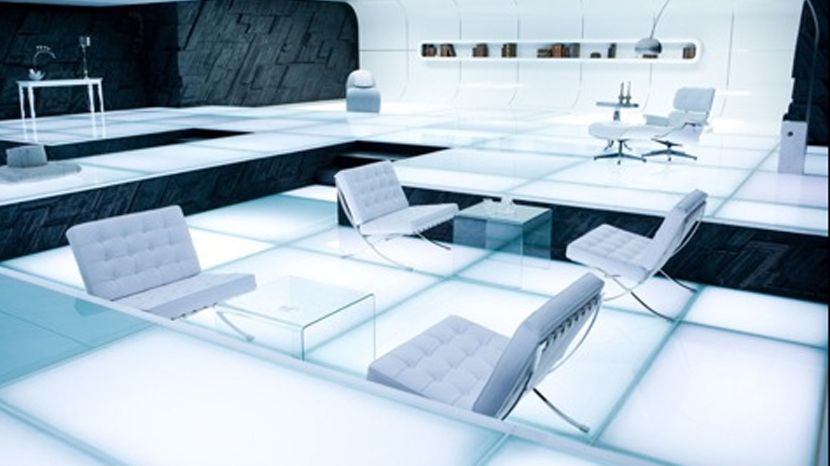 Sexy as hell and an icon of the modern movement, the Knoll Barcelona chair designed by Mies van der Rohe is a star performer in many films including Tron: Legacy's digital world "Safehouse", in Bruce Wayne's modernist abode in Batman v Superman as well as Amercian Psycho andCasino Royale. With very good reason, it should also star in your home.
The Barcelona Chair is one of the most recognized objects of the last century. The simple elegance and graceful profile has made it a widely celebrated modern lounge chair that epitomizes Mies van der Rohe's most famous axiom, 'less is more.'
4. Swivel office chair by Eames
The EA118 Swivel Office Chair is part of the iconic Eames Aluminium Group – the ultimate seating for any modern workspace, designed by Charles and Ray Eames in 1958.
The EA118 Swivel Office Chair was originally designed by the Eames for an art collector's private residence. A departure from their signature seat-shell style, these designs were leather and fabric stretched between an aluminium frame to create comfortable seating without elaborate upholstery.
5. Cherner armchair
The 1958 moulded plywood armchair by Norman Cherner is an icon of mid-century furniture design, showcased in exhibitions worldwide, including the Vitra Design Museum in Germany.
Reissued in exacting detail from Cherner's original drawings, the armchair is the perfect synthesis of moulded plywood and a solid bent wood construction: structurally robust yet elegantly lightweight.
Crafted entirely in the USA, Cherner's collection of walnut-veneered, 'wasp-waisted' furniture includes a side chair, bar stool and complementary dining table.
American architect and designer Norman Cherner studied and taught at the Columbia University Fine Arts Department and was an instructor at the Museum of Modern Art in New York City from 1947 to 1949. During this time, he also explored the Bauhaus movement, embarking on a lifetime exploration of multidisciplinary design: from furniture, glassware, lighting and accessories to his pioneering work in low-cost prefabricated housing.
6. Navy Chair by Emeco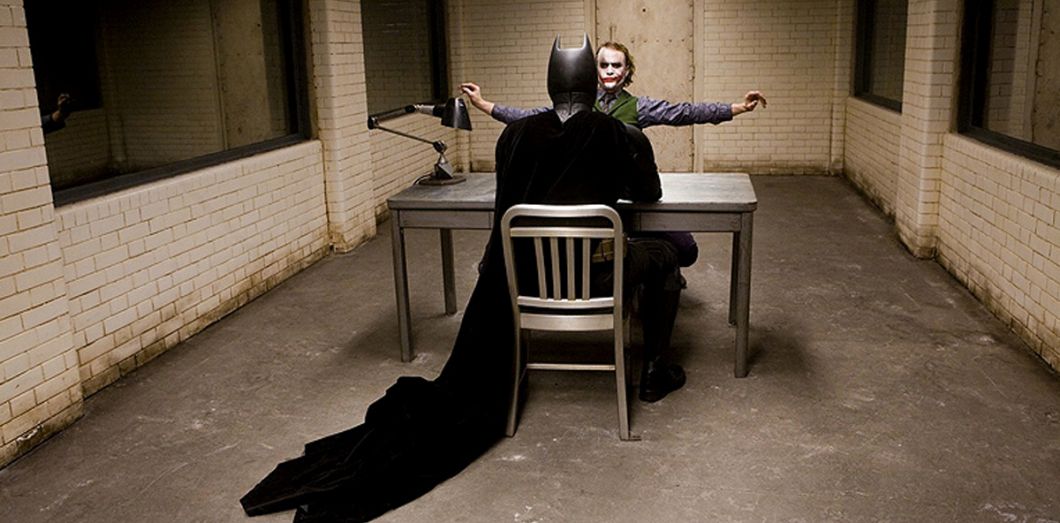 First built for use on submarines in 1944, the 1006 Navy chair has been in continuous production ever since and is the most widely used chair for interrogation scenes in film, as in: Kingsman: The Golden Circle, Terminator Genisys, Maze Runner: The Scorch Trials, I-Robot, The Dark Knight.
Manufactured by EMECO and utilising the skills of local craftsman, this piece is handmade from recycled aluminium using a famous 77 step process which includes forming, welding, grinding, heat-treating, finishing and anodising for superior quality and strength.
Capable of withstanding a torpedo blast, this indestructible design boasts a lifetime warranty – making it ideal for everyday family use.
7. Wassily lounge chair by March Breuer
While an apprentice at the Bauhaus, Marcel Breuer conceived this first tubular chair, the Wassily lounge chair, which he based on the frame of a bicycle. This design classic is available in various coloured leathers and upholstery.