The Most Expensive Pieces Ever Sold at an Auction
The past several years in auction house news have been marked by jaw-dropping records, auctions tend to attract a wide variety of bidders and buyers, both in person and over the phone, due to the variety of rare and scintillating items on sale. The most prestigious of auctions offer one-of-a-kind pieces of jewellery and artwork, timeless memorabilia, and other rare treasures found nowhere else but under the hammer. It's for this reason that auctions have been known to fetch large sums for single items. From art to artefacts, yachts to precious gems and metals, reputable auctions are renowned for hosting the most coveted items in the world, with prices entering the hundreds of millions. Here is a countdown of the most expensive items ever sold in auction houses.
Marilyn Monroe's "Subway Dress"
Possibly one of the most famous items of clothing of the 20th century, the ivory pleated dress was designed by William Travilla in 1955 for Marilyn to wear in the movie "The Seven Year Itch," directed by Billy Wilder. Almost as iconic as the wearer herself, the dress concocts the image of Marilyn Monroe stood atop a subway grate, trying to use its skirt to cover herself. The famed footage has since found its way onto thousands of 'retro' themed items, from clothing to home wares. To own the original, however, is something altogether different.
Previously owned by Singin' in the Rain actress Debbie Reynolds, the dress' style echoes that of 1950s and 1960s Hollywood, with a halter-like bodice and a plunging neckline. Monroe's husband at the time, Joe DiMaggio, was said to have "hated" the dress. Debbie Reynolds sold the dress, which had become ecru in colour due to its age, in 2011 – estimating that it would sell for $1-2 million. In actual fact, the gown fetched $5,500,000 at the auction in Beverly Hills, becoming the most expensive item of clothing ever sold at auction.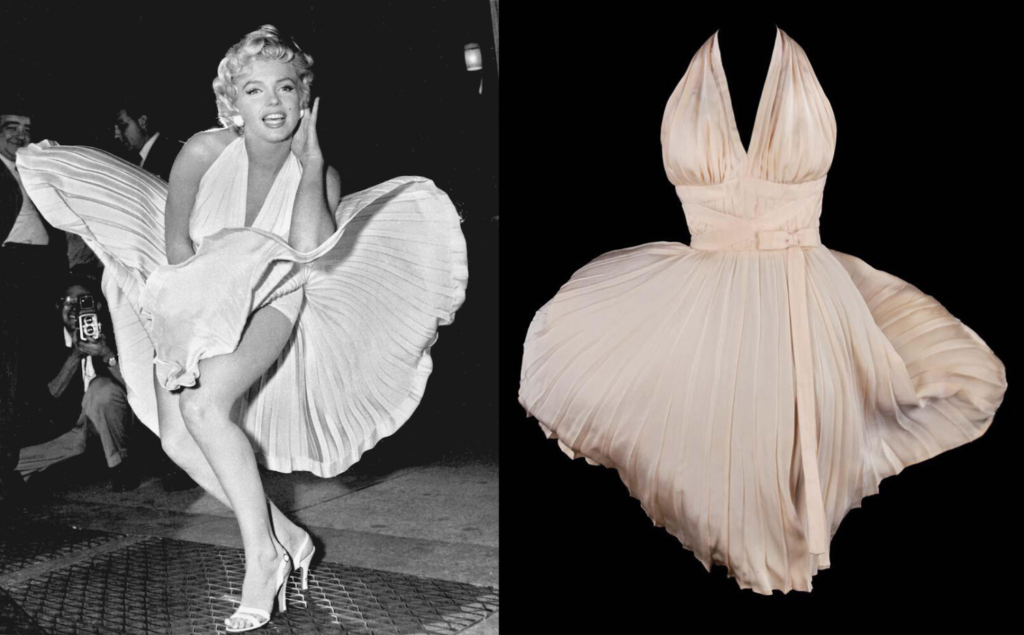 Fauteuil Aux Dragons by Eileen Gray
This leather armchair was once owned by Yves Saint Laurent, and was designed by Irish artist Eileen Gray. Originally crafted in white, the chair is now upholstered in brown leather. Standing at just 24 inches high, the unique French piece is known as the 'dragon's' armchair, due to its ornate sculptured armrests. Gray, who studied at the Slade School of Fine Art, spent two years crafting this item, from 1917 to 1919. The chair's original owner was Suzanne Talbot, Gray's first ever patron.
Philippe Garner, Christie's international head of 20th Century Decorative Art and Design, said of the piece: "It is a fabulous price. The sale was a homage to the great personalities, designers, collectors and patrons who so marked their era in Paris in the 1920s and 1930s and to the pioneering vision of Yves Saint Laurent and Pierre Berge as collectors." The piece sold for an astonishing $28,300,000 – significantly higher than the $3,000,000 at which Christie's had it valued.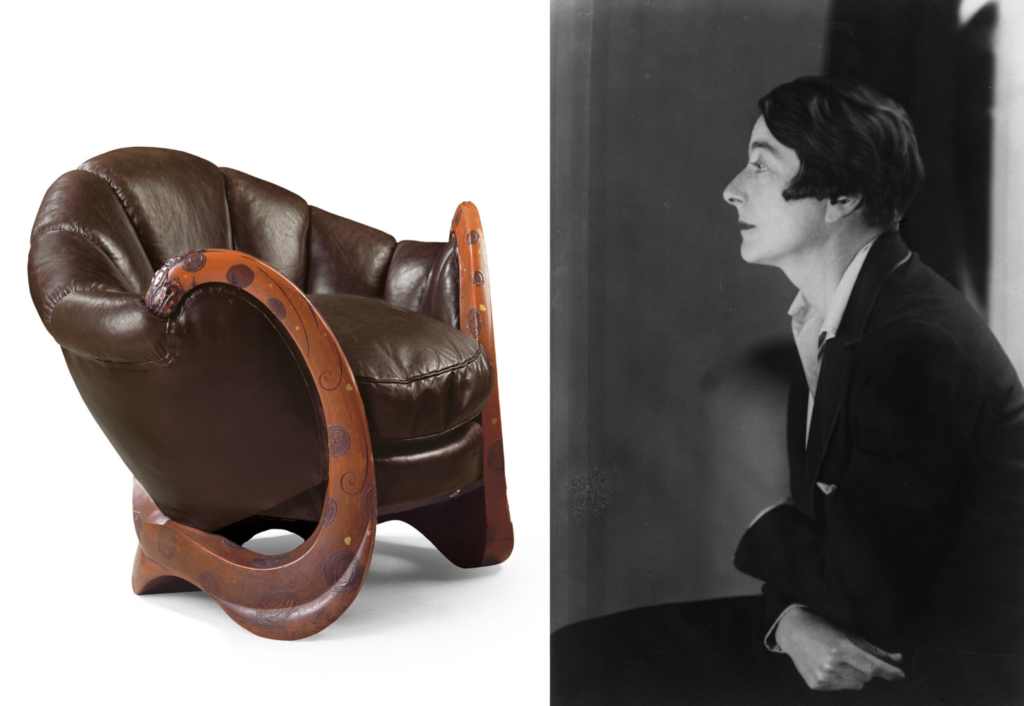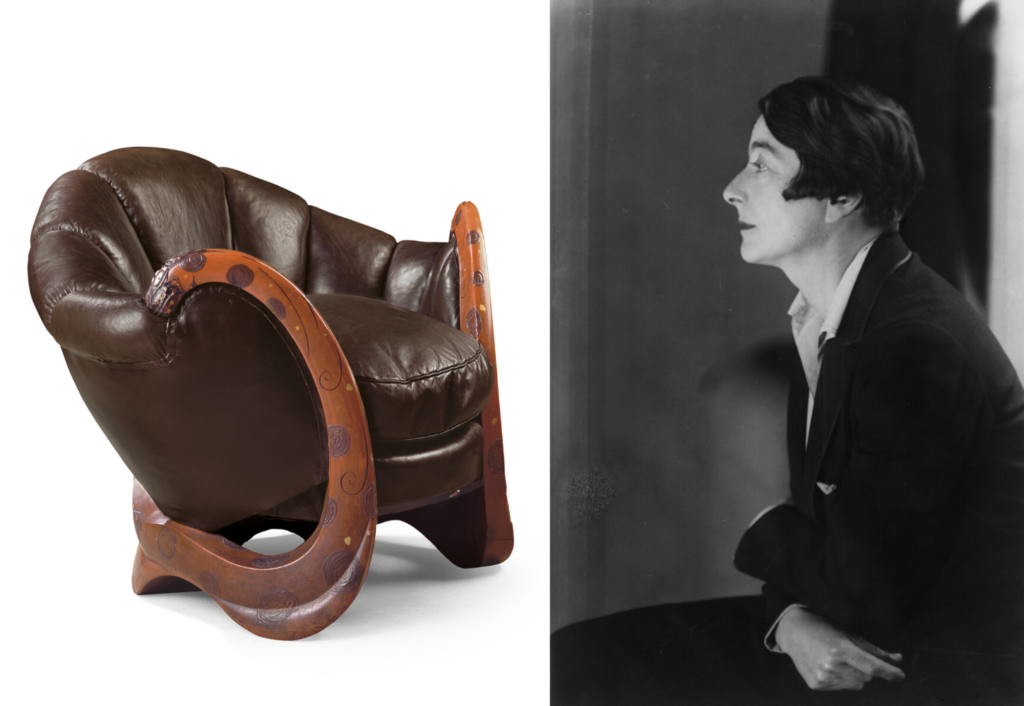 Leonardo Da Vinci's Codex Leicester
In 1994, Microsoft founder Bill Gates purchased a 72 page notebook at auction. The collection of pages contains ideas, drawings and diagrams from the mind of renowned polymath Leonardo Da Vinci. Historians regard Da Vinci as a genius with a "feverishly inventive imagination". He was a painter, inventor, sculptor, and engineer – to name just a few of his areas of expertise. But this item focuses predominantly on his passion for science, and houses his notes and thoughts on the relationship between the Earth, sun and moon.
Bill Gates puts the notebook on display at a rotation of selected museums. The manuscript was purchased by Gates for $30,800,000.
The Clark Sickle Leaf Carpet
This Islamic carpet sold at Sotheby's in June 2012, setting the auction record not just for an Islamic carpet, but for any Islamic work of art. The piece is thought to have been woven in Kirman in the 17th Century. Its distinctive elegance has retained an exquisite quality despite its age. Decorated with swirling vines and vibrant flowers, the carpet was stored for decades by the Corcoran Gallery of Art.
Mary Jo Otsea stated that the carpet was the "highlight of 30 year career", saying that "no-one ever expected to see it on the market. Its beauty and rarity – the closest comparisons are in museums." After a ten minute multi-bidder contest, this remarkable carpet was sold to an anonymous bidder for $33,700,000.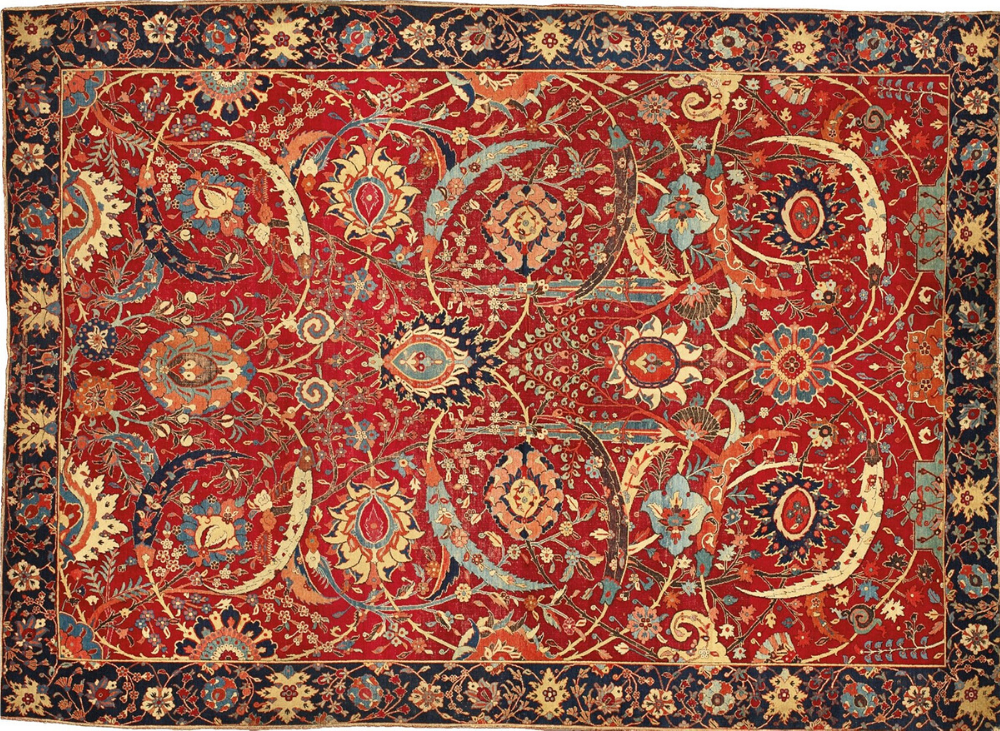 Badminton Cabinet
This magnificent cabinet is made from ebony and decorated with fine ormolu and pietra dura. Made in 1726 by Florentine workshops, the piece was commissioned by a then 19-year-old Henry Somerset, the third Duke of Beaufort.
The piece is a triumph of craftsmanship, incorporating a wide range of materials, including agate, lapis lazuli, Sicilian red and green jasper, chalcedony, amethyst quartz and other superb hardstones. It takes its name from Somerset's home, Badminton House, where the 12ft 7in cabinet stood for over 25 years. Following the death of the tenth Duke in 1984, the cabinet made its way into the public domain when it was sold at auction.
When it returned to auction in 2004, it broke its own record price and sold for $36,662,106 to Dr Johan Kraeftner, Director of the Lichtenstein Museum in Vienna.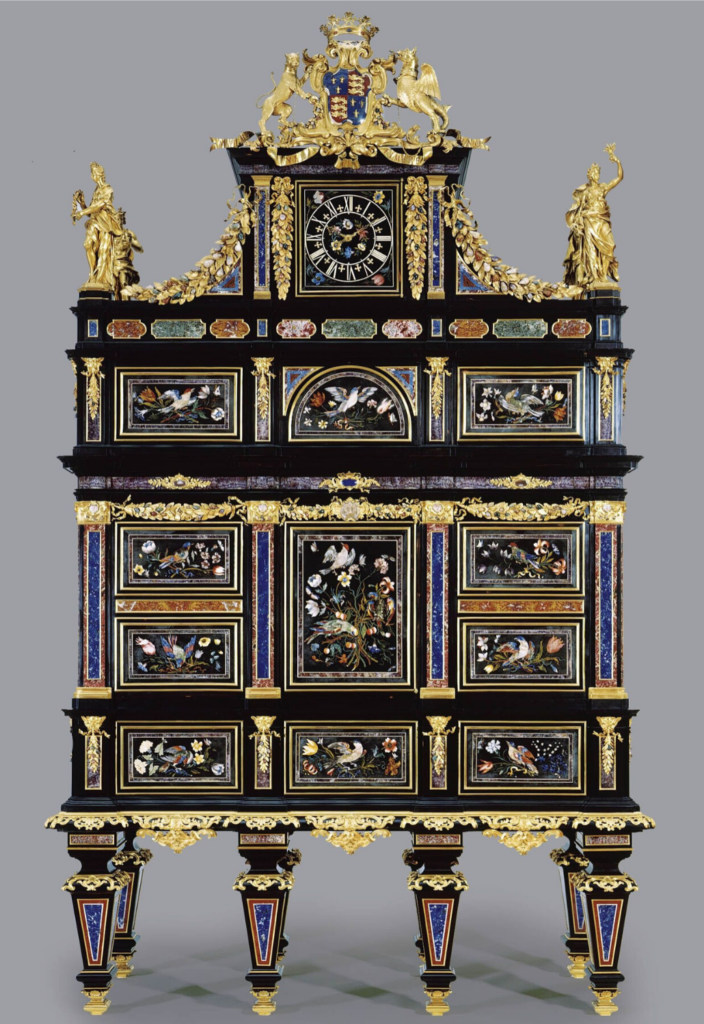 Jimson Weed/White Flower No. 1 by Georgia O'Keeffe
In 2014, Jimson Weed/White Flower No.1 broke records as the most expensive work by a female artist. The world-renowned Georgia O'Keeffe's previous auction record was $6.2 million, a figure which was eclipsed by the sale of this painting.
Best known for her signature style and subject of magnified flowers, this particular canvas is unusually large for O'Keeffe. Born in 1887, O'Keeffe is recognised today as the mother of American modernism for her work. Sotheby's described the painting as "a strikingly bold and elegant representation of the artist's mature intent and aesthetic." The purchase was primarily funded by Walmart heiress Alice Walton, who helped to obtain the piece for the Crystal Bridges Museum in Bentonville, Arkansas.
The piece sold for $44,400,000 in New York.
1962 Ferrari 250 GTO Berlinetta
Another record-breaking sale, the 1962 Ferrari 250 GTO Berlinetta is the most expensive car ever sold at auction.
Hailed as the "Holy Grail in collectable cars," the Berlinetta was built to compete in the 3-litre class FIA World Championship in 1962. It won the 1962 GT championship and has over 15 wins to its name. It was also driven by Phil Hill, the first American Formula 1 World Champion. What's more, it is also fit for street use. Ferrari's GTO 'family' consists of just 39 cars, and this Berlinetta lived safely under the ownership of Italian enthusiast Fabrizio Violati for 49 long years, until it was re-sold in 2014.
The car sold again in 2018 at Sotheby's for $48,000,000.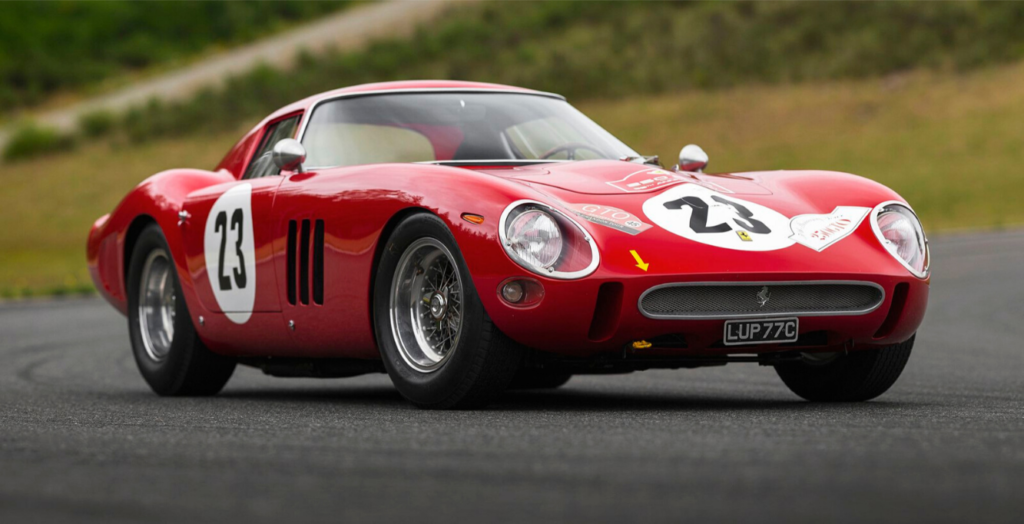 Rabbit by Jeff Koons
While 2018 saw David Hockney become the most expensive living artist at auction, a mixture of groans and gasps were heard around the world as Jeff Koons reclaimed that title this past May with the sale of Rabbit (1986) for $91.1 million at Christie's New York; the work had previously belonged to the late publishing mogul and mega-collector S.I. Newhouse. Rabbit encompasses the signature flash and playfulness we've come to associate with the controversial Neo-Pop artist.
Giacometti's Pointing Man
"L'homme au doigt" or "Pointing Man" is a life-sized sculpture of a thin man in the typical style of artist Alberto Giacometti. Giacometti is widely celebrated as a giant of the modern art world. The sculpture took just nine hours to make – Giacometti created it in one night in 1947, hurrying to have it ready for his first exhibition in New York. Initially it was meant as part of a larger composition, but Giacometti changed his mind, deciding that the sculpture was a complete work on its own. As a result of this sale at Christie's in 2015, The National Portrait Gallery announced its first ever Giacometti exhibition to commemorate the 50th anniversary of his death, which ran in 2016.
When it was sold in New York for $141,000,000, it became the most valuable sculpture ever sold at auction – beating another of Giacometti's sculptures, the famous "The Walking Man", which sold in 2010 for $104,000,000.
The Gigayacht
The most expensive online auction was the sale of the Gigayacht. The Gigayacht is a 405 foot long pleasure yacht kitted out with innumerable luxuries, from a movie theatre and helipad to its 18 guest rooms and suites. However, the yacht was not yet built on the date of the sale. The yacht's design has a unique draw of just 5 feet, allowing her to motor into most ports.
Craig Timm, president of 4Yacht Inc, asked for a half price bid, with the understanding that the actual price would be twice that, due to eBay's inability to process bids above $99,999,999.
The winning bid was $168,000,000 on eBay.
Les Femmes d'Alger (Version O) by Pablo Picasso
Painted in 1955 by Pablo Picasso, Les Femmes d'Alger (Version O), was created as part of Picasso's rivalry with Henri Matisse that turned into a sort of adoration. After Matisse's death in 1954, Picasso mourned by creating 15 works in homage to Eugene Delacroix's 1834 painting Les Femmes d'Alger, which was held in high regard by the late Matisse. The original depicted Algerian concubines in their harem and was known in the 19th century for its sexual content. In the 1950s, it hung in the Louvre where Picasso would visit it.
When asked how he felt about Delacroix, Picasso replied "That bastard. He's really good."
The vivid cubist masterpiece sold at Christie's in 2015, to an uproar of cheers, applause and gasps, for a breathtaking $179,400,000.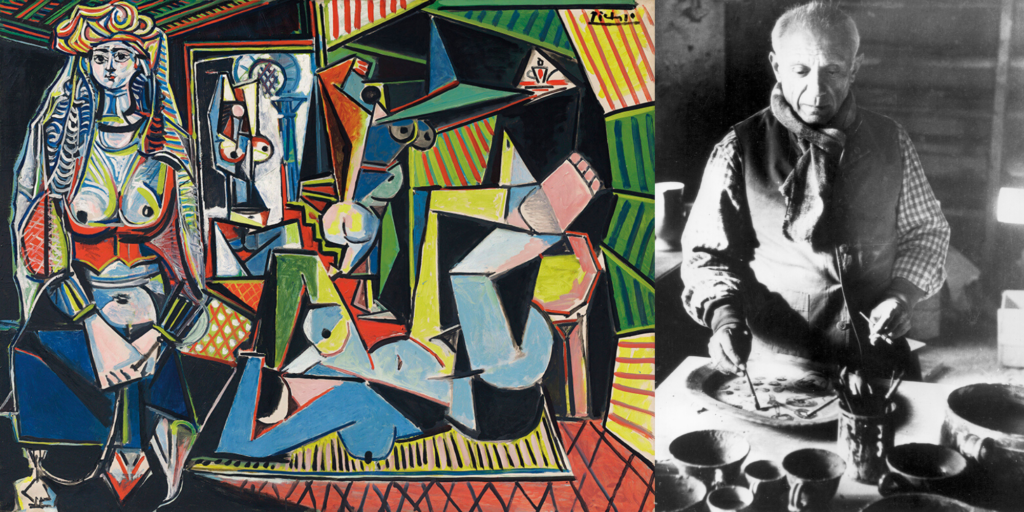 Leonardo Da Vinci's Salvator Mundi
A long-forgotten painting, it was authenticated in 2008 as a lost masterpiece of Leonardo Da Vinci by some of the world's greatest Da Vinci experts in London. One such expert remarked that the painting had "presence."
Despite rumblings in the art community that the painting was illegitimate, and possibly the work of Da Vinci's imitator, Bernadino Luini, the portrait of Christ was unveiled for the first time in the National Gallery in 2011. Six years later, it sold at Christie's and became the most expensive painting ever auctioned. It was purchased for the Louvre Abu Dhabi, and was scheduled to be unveiled in September 2018. However, for the time being, it has been postponed without explanation.
Whilst some critics have taken the postponement to mean that the painting has been discovered to be a fake, the most likely theories suggest that there has been significantly more restoration required on the painting than previously anticipated. Some images have been released of the restoration, which has cleaned back some of the original treatment by respected restorer Dianne Dwyer Modestini.
With only 20 or so Da Vinci paintings surviving today, the Salvator Mundi – if indeed authentic – is truly priceless – which explains why it tops this list at an enormous sale price of $450,300,000.