Wallpaper : long story short
Wallpaper has been around in some form or another for a very long time. As early as 200BC, the Chinese were gluing rice paper to their walls, but it wasn't until the 10th century that Arabs started using linen fibres to create stronger and thinner papers that allowed for greater printing experimentation.
Production methods barely changed until fairly recently, with printing blocks being the recognised method of transferring patterns to paper – a method still used today on premium products. However, this all changed with the introduction of the paper roll designed by Louis Robert in France in 1798. Up until this point, wallpaper was made by pasting together up to 12 handmade pieces of paper – a laborious and expensive task – but when Fourdrinier came along in 1807 and patented a machine designed to create rolls of any length, the entire landscape changed.
During the 19th century, wallpaper became the standard choice for interior decoration.
Modernism in the mid to late 30s largely put paid to wallpaper, where it was shunned in favour of clean and minimal painting – but until then, the 20th century was awash with cubist and futurist Art Deco wallpaper designs for the masses.
The 40s through to the 70s brought us papers that fitted the times perfectly: flowery and cheerful designs to brighten war-time houses for the 40s; futuristic and zany designs for the atomic age of the 50s; psychedelic designs for the swinging 60s, and garish designs that took the experimentation of the 60s into the 70s.
The 80s were largely the age of woodchip – the design that saw wallpaper fall dramatically out of fashion. It wasn't until very recently that wallpaper made a comeback, but with retro designs and some beautiful modern papers being produced to a very high standard.
Our favorite patterns
Martinique

The banana leaves of the Martinique wallpaper were designed in 1941 by Albert Stockdale, designer of the wallpaper house C.W. Stockwell who imported French board printed papers to the United States.
Zebras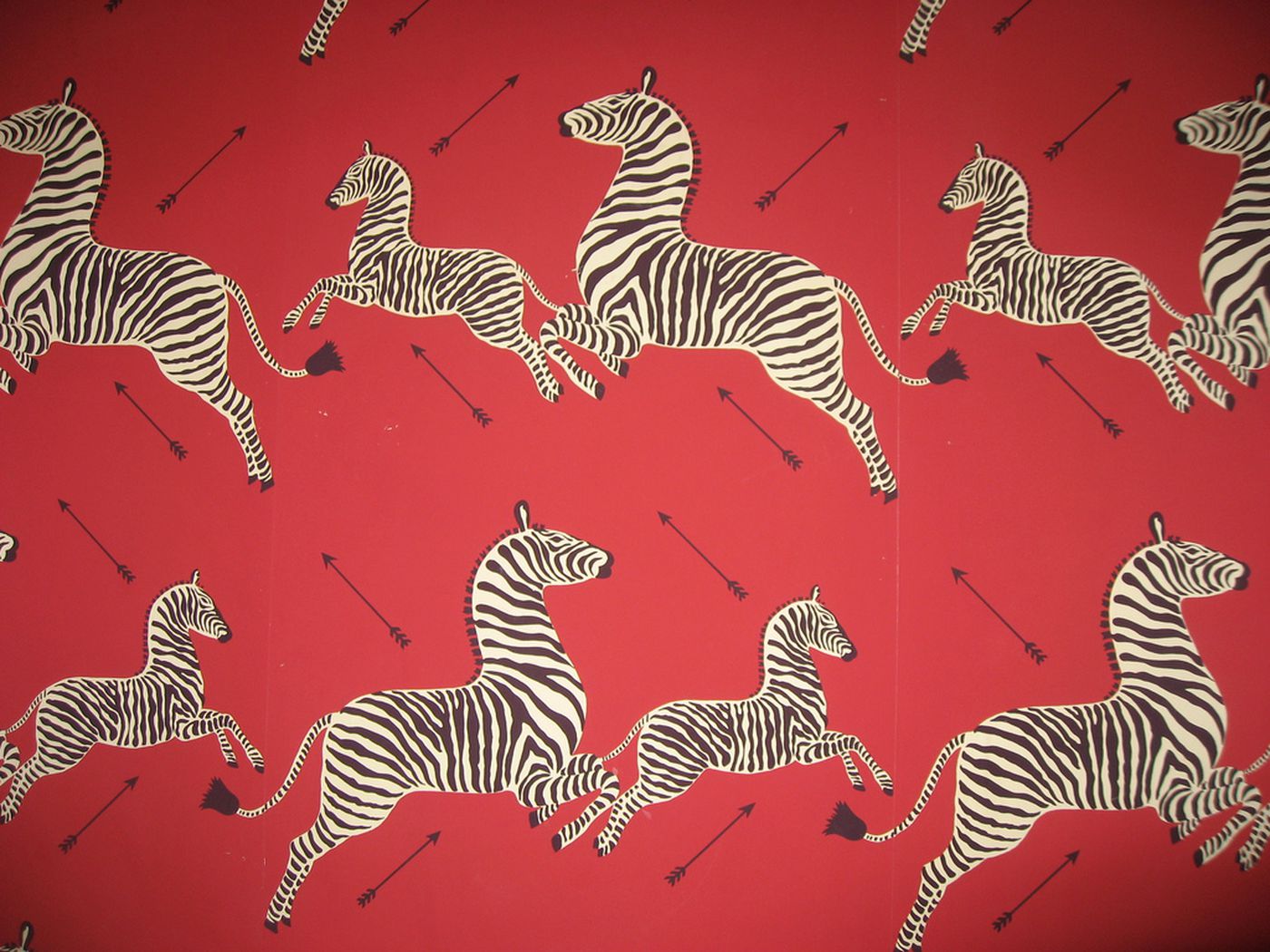 Originally designed in the 1940s for Gino of Capri restaurant, lovingly known as "Gino's" by New Yorkers, Scalamandré restored the Zebras wallcovering in this Upper East Side institution in the 1970s after it was destroyed in a fire. Flora Scalamandré, wife of Franco Scalamandré, free handed the signature motif that would come to be known as the iconic Scalamandré Zebras design.  This playful design was an instant hit, quickly entering the line, and was soon after immortalized in films such as Wes Anderson's "The Royal Tenenbaums" and Woody Allen's "Mighty Aphrodite."
Citrus Garden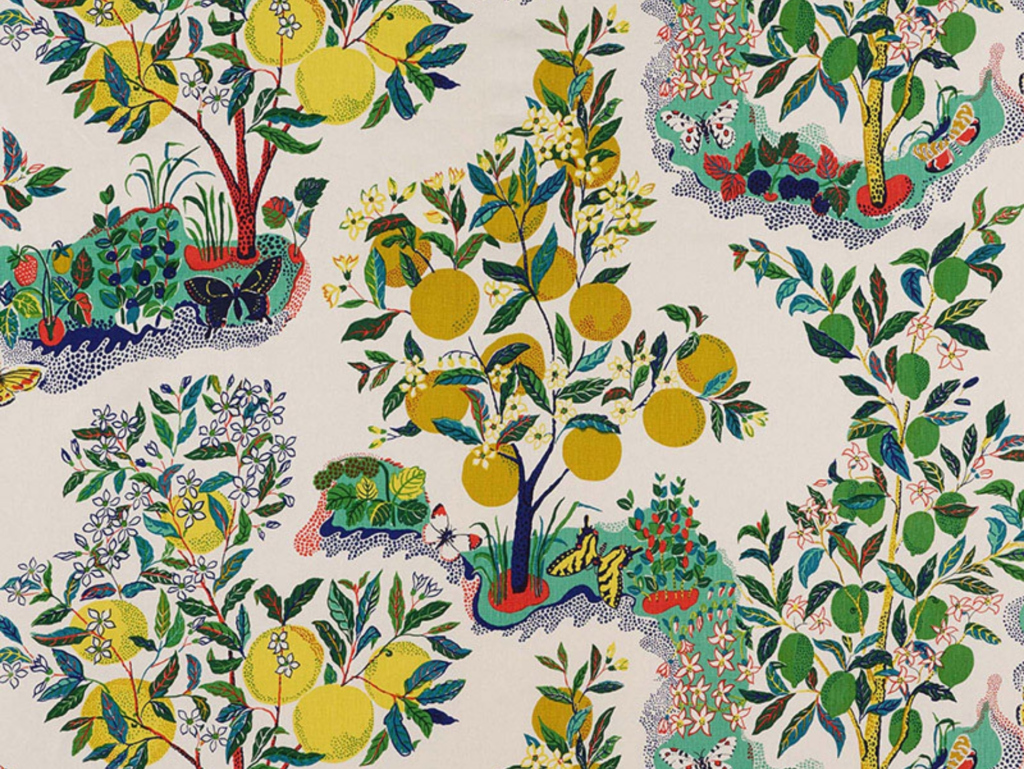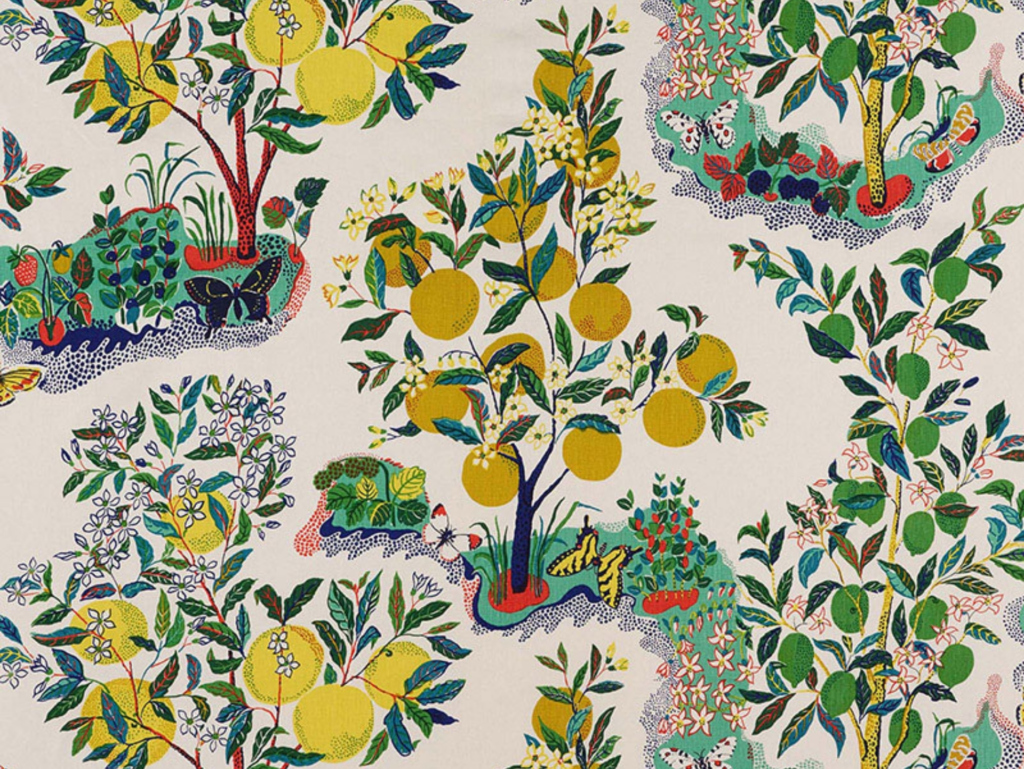 This archival Josef Frank print, created in 1947, bears the signature whimsy, color and personality for which the designer is known. The hand-drawn pattern has inimitable charm.
Hicks' Hexagon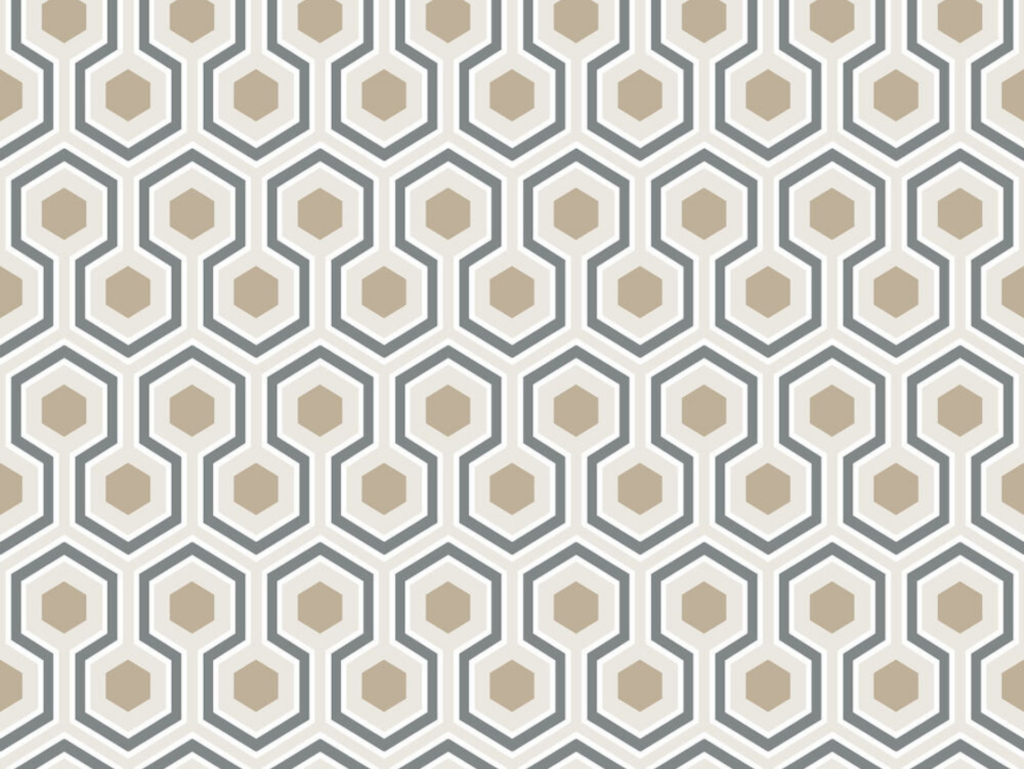 Sophisticated small-scale geometric repeat has become an instantly recognisable design classic. Its honeycomb-like print emphasized in both delicate colour palettes as well as dramatic hues and burnished metallics.
Saint-Laurent
Inspired by Yves Saint Laurent's apartment, De Gournay hand painted St. Laurent wallpaper.
Les touches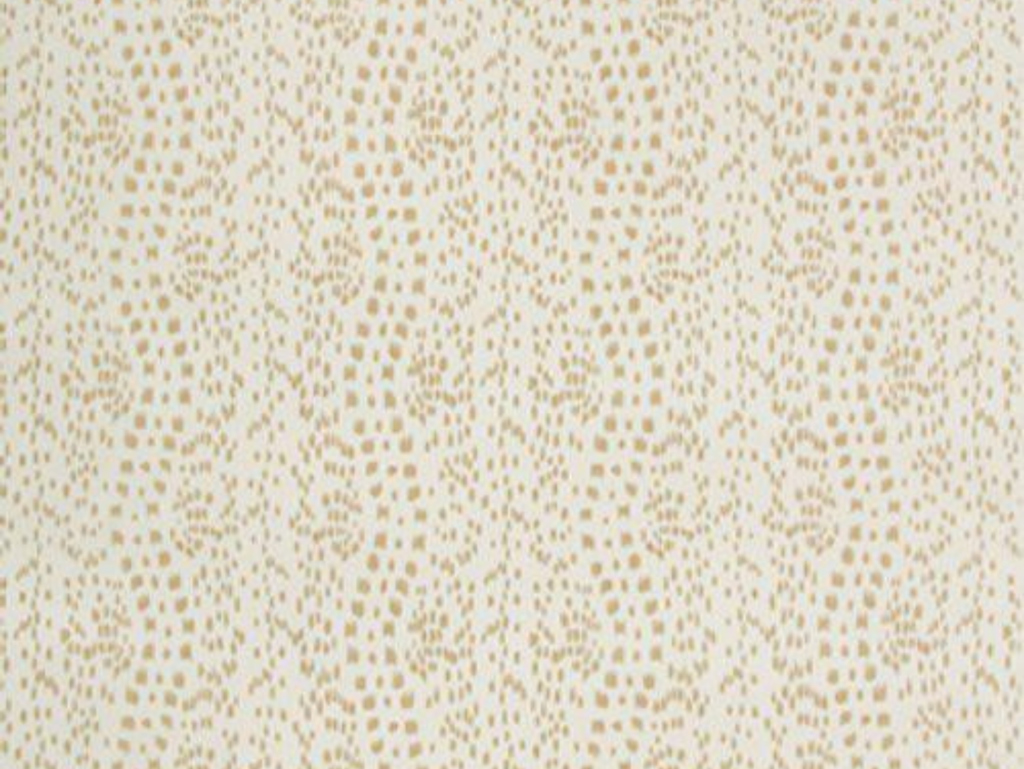 Brunschwig & Fils introduced a graphic, spotted fabric called Les Touches in 1965, and the design world went into a tizzy. Its origins, though, are as murky as the pattern is crisp. Handwritten records state it was inspired by "a portfolio of French black-and-white photographs." Another source traces it to a 19th-century textile reimagined for a modern audience.
Woods
The Woods wallpaper represents a birch forest. The trees are devoid of their leaves as in the winter season. They are drawn in a detailed way; one can observe their bark and their veins.
And you? what's your favorite patterns?