Geneva's first 20th century design fair, Le Salon du Design returns on the weekend of November 2-3, 2019 for a third edition at Pavillon Sicli.
With its simple yet innovative concept, Le Salon du Design has quickly established itself as one of the most beautiful design fairs in Europe. Founded in 2017 by Corine Stübi, co-director of Kissthedesign gallery in Lausanne and a 20th century design expert, the show focuses on quality rather than quantity. 30 dealers are selected from among experienced gallery and shop owners or online shops.
The third edition will reveal 100 years of design history through the eras and styles, promoted by the participating shops: Here you'll find a gallery specialised in postmodern furniture, opposite another one dedicated to the Bauhaus, at the entrance an expert in Scandinavian design, especially from Finland, on many booths you'll find Swiss, Italian and French vintage design, as well as – new this year – unique collections of French post-war ceramics.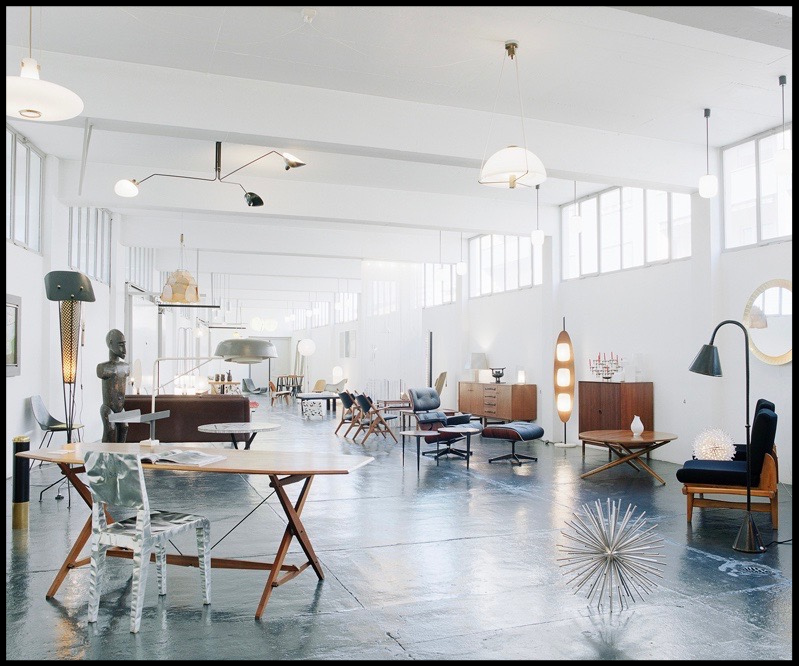 Visitors can expect to discover many highlights during the third edition, among them: an atelier dedicated to Charles & Ray Eames and their famous fiberglass shells, rare early examples by Pierre Paulin, furniture from Mauritania and Les Arcs by Charlotte Perriand, hard to find prints by Ettore Sottsass, and an exhibition where to buy the most iconic productions of Swiss design.
The organic architecture of the Pavillon Sicli, designed in the 1960s by Heinz Isler, offers the ideal setting for authentic pieces from the 1920s to 1985. Exclusively 20th century design and furniture by modern and postmodern architects, from mid-century classics to the most sophisticated collectibles.
Original design is a must at Le Salon du Design, there you won't find any fake or flea market stuff. The quality of the exhibitors is more than ever the signature and identity of the event. Swiss and international dealers are holding their most beautiful finds for the visitors of Le Salon du Design in Geneva as a preview of the major European events that will be held in the autumn.
Collectors, hunters, interior designers and design enthusiasts get ready to shop the most outstanding pieces for their collection or their new decoration. Don't miss the third edition, the weekend of November 2-3, 2019 at Pavillon Sicli in Geneva!
For more information on where to purchase your tickets and all the exhibitors, exhibitions, novelties, and so much more please click on the link below.