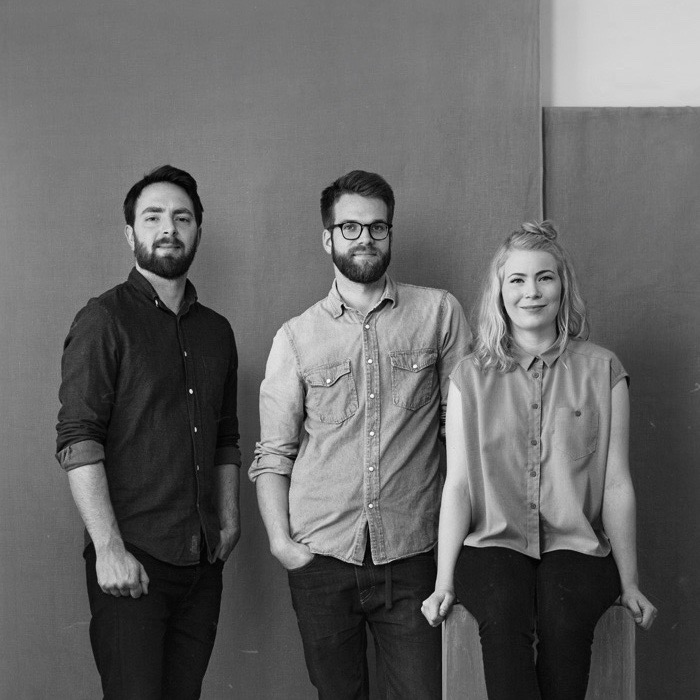 Stoft studio
Stoft studio is a Swedish design studio based in Malmö, which was founded in 2013 by Jenny Ekdahl, Ola Nystedt and Joel Herslow. Stoft is a Swedish word for small particles, constantly moving and re-arranging into new and surprising forms.
Drawn together by a common fascination for how things move, sound and feel, their work builds on the trio's complementary approaches towards design. A driving force behind Stoft's creative process is to find a balance between poetic design and industrial manufacturing. By exploring alternative ways of production with an experimental research phase in the development process they seek to shape objects with slowness and sensibility, often inspired by cutting-edge techniques and traditional craftsmanship. Their designs are produced in unique one-offs, limited editions or in larger batches, by themselves or in collaboration with skilled craftsmen or producers.
Stoft holds several grants and awards, amongst others Young Swedish Design Award (2012) and Plaza Design Award (2013). Together with Studio Kajsa Wilmer they founded Nomad, an exhibition concept and platform to encourage collaborations for local designers.
Leech Lamp in White
The Peeling Whittle Away Cabinet
Canvas Chair