Design Gems of the French Riviera
The palaces are splendid, the hill-top villages superb and the turquoise Mediterranean gleams in the sunlight. The French Riviera or in french Côte d'Azur is an absolute delight to visit. There are towns such as Cannes, Nice, Menton, and Monaco which are home to magnificent villas, flamboyant casinos, and splendid botanical gardens. And let's not forget Saint-Tropez "the place to be", it's nothing short of being a Provençal paradise. But it's not all breathtaking sunsets and grand parties, there is a nice element of design in this part of France's shining south. Each town has a touch of vintage design, with its boutiques or design fairs. Here are a few we've selected.
Brocante Design Nice – Undesignable
The second edition of the Undesignable events in Nice will be held in the spring of 2020. Normally planned late April or early May, there are more than 40 specialized merchants who will present their new wonders of the twentieth century on the Esplanade of Customs on the Port of Nice. Stay tuned for their dates.
Isle-sur-la-Sorgue / Antiques Art and You
This flea market is the 3rd largest antique and flea market of Europe and is presenting its 102nd edition of the international Isle-sur-la-Sorgue fair. There are more than 100,000 visitors every fair and around 300 dealers who exhibit in the streets. This unmissable takes place twice a year, from the 19th to 22nd April and from the 15th to 18th August 2019.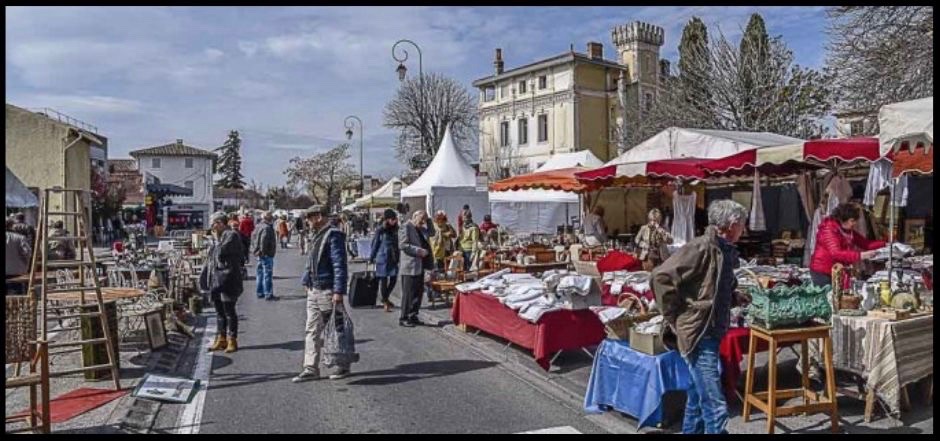 Salon du Vintage – Monaco 2019
For the first time ever the Salon du Vintage will be present in Monaco, this 26 and 27 of October. There will be a variety of fashion pieces, design, furniture, accessories, classics motors, vinyls, animations, and street food. There will be 150 exhibitors from all over Europe to offer you iconic objects steeped in history. A tribute to the late Karl Lagerfeld will be held at the event he was the creator and resided in Monaco.
Villeneuve-Lès-Avignon Flea Market
In the picturesque 700 years old medieval city there is a flea market every Saturday morning of the year, from 6 a.m. to 3 p.m. There are as many as 95 professional exhibitors who gather along the walls of the Fort St André, to sell a variety of items ranging from antique pottery, ceramics, crystal, and glassware, to wine and barrel-making tools, small and large pieces of furniture, silver, toys, kitchenware, and other collectibles.
Marché à la Brocante Saleya
This is the perfect flea market for lovers of old furniture and trinkets, as well as lovers of new and interesting discoveries, this is the market where you will find all kinds of objects. The flea market is every Monday between 7 a.m and 6 p.m. It's located, 1 Cours Saleya, 06300 Nice.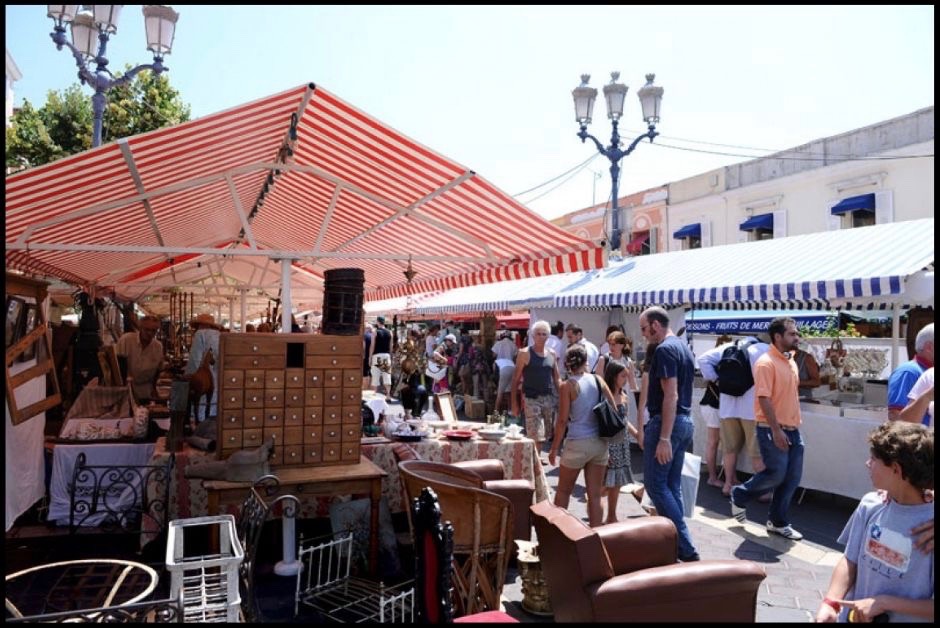 L'Entrepot – Marseille
L'Entrepot is a vintage furniture store filled with raw materials, art, lighting, sofas, a perfect combination of vintage and design. The owners, Laurence and Sandrine welcome you to their showroom. You will find a wealth of decorative ideas for the free and creative spirit. The girls in the warehouse offer their own furniture collection. The store is located in the lovely city of Marseille at 13 rue Pastoret 13006 MARSEILLE.