Magic Box Desk - Wooton, Mummenthaler & Meier, and Taiwan
Came across a "magic box" foldout desk in a cabinet today and thought I'd share some of my research since there's a lot of conflicting info online.  These desks appear to be modern versions of the Wooton desk, introduced by the Wooton Desk Company of Indianapolis in 1874.  Mummenthaler and Meier, Swiss architects and designers, designed a modern version in 1928.  Listings for their version mostly say they were made in 1950's and 1960's and list Switzerland,  Denmark, Germany, and the UK as countries of manufacture.  None appeared to be marked or tagged to confirm.  The version shown in the first photo with the pull out wood lamp seems to be their original design.  
Another version, shown in second photo, has a blue metal lamp.  One listing of this style showed it with a "Made in Norway"  stamp and some attribute this version to Leif Elvestad.
A third version, which is the one I came across today, has teak veneers over particle board and no lamp.  It looks Scandinavian but has a "Made in Taiwan, Republic of China" sticker on the back. I found two others online with Taiwan labels, one with a makers label for John's Fine Furniture of Taichung Taiwan.  Most listings for this version, which I'd guess are from the 70's, say they are from Denmark.  But with no marks or labels, I would bet all are from Taiwan.   
Anyone have any additional info on these desks?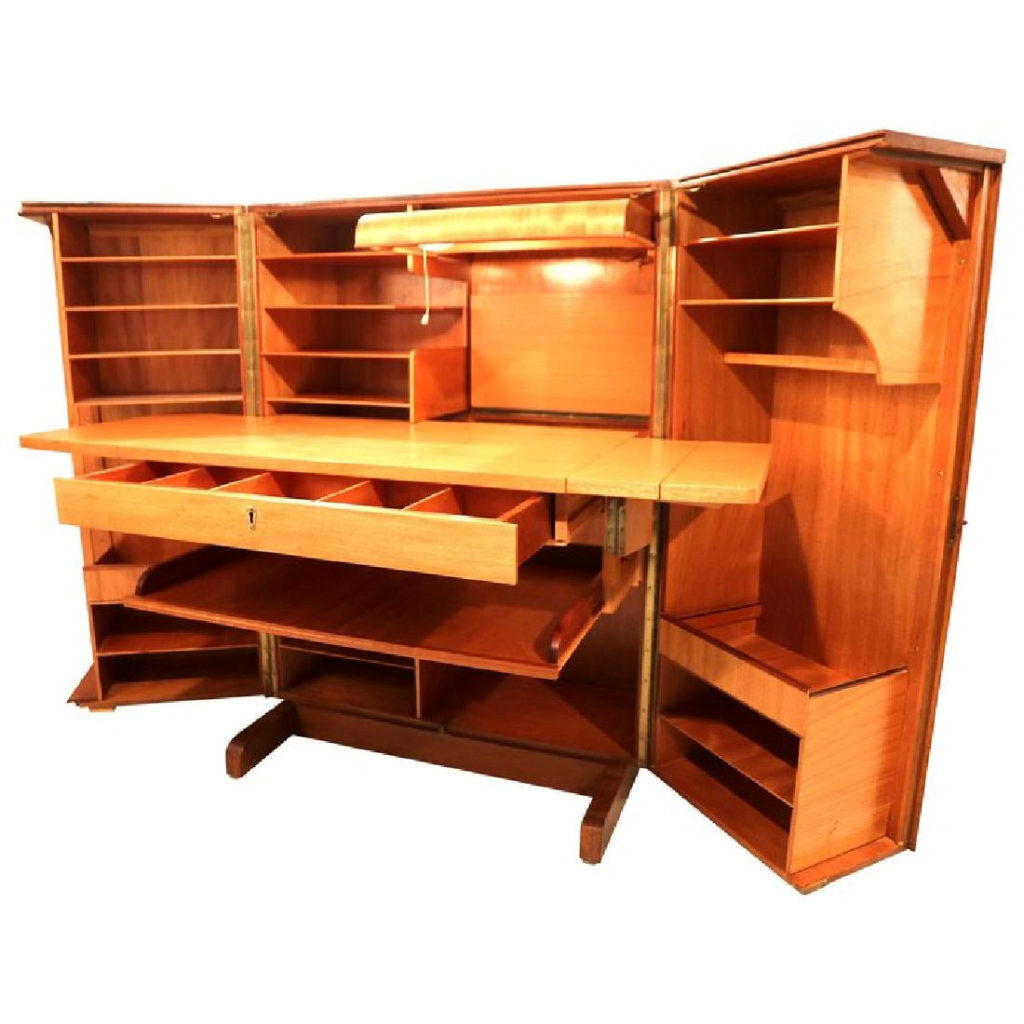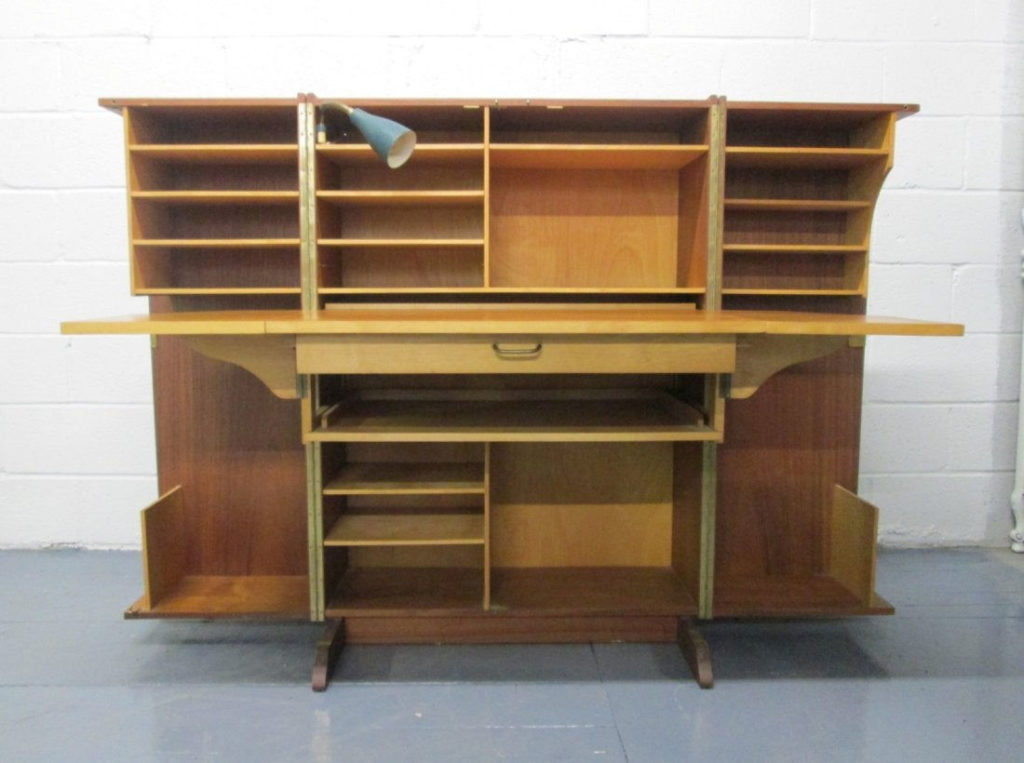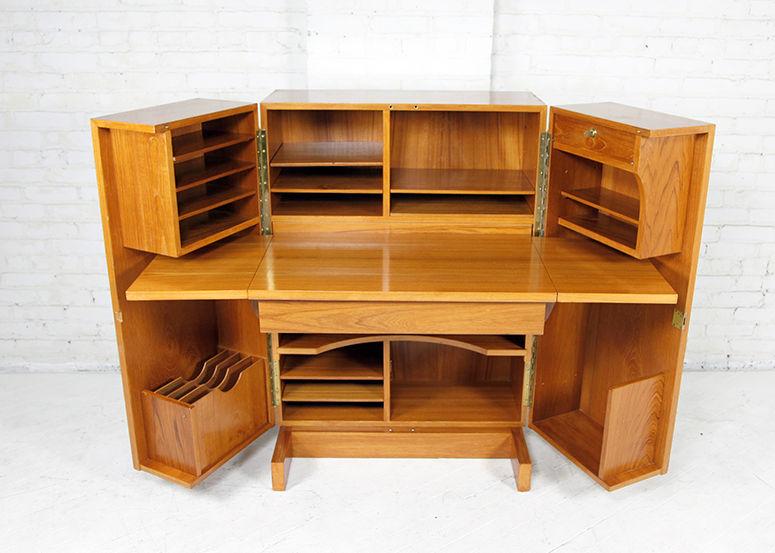 This topic was modified 4 years ago 2 times by
mark737