Does anyone knows this chair?
Anyone can help me identify this chair? 
It looks familiar with Illum Wikkelso but not sure if this is a copycat... would appreciate your help here.
Thanks
Simao
This topic was modified 3 years ago 2 times by
TinTin
@simao-areal. Having looked closely at your pics and those I found online the most glaring difference is the backrest. 
All the marked examples ( Niels Eilersen label) on the web show a solid back arm that has been crafted out of a single piece of  wood ; yours appear to have a join or contrast detail on the back rail ( chair on the left in first image).
This solid single piece of wood seems to be one of the defining features of this design as well as the contrast wood  leg joint, to the front of the arms. Images below,including one of the underside of the chair.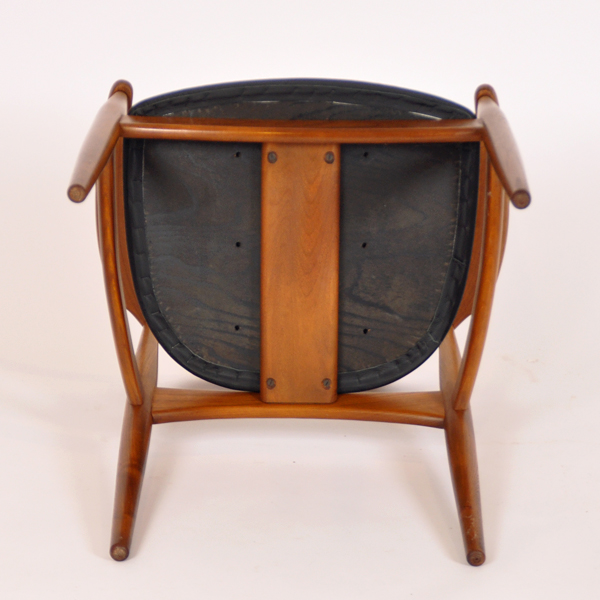 Knowledge shared is Knowledge gained
---
I was thinking about it, too, Lexi. But the supposed joint on the backrest could be an optical illusion. The chair is sculpted at this very place as you can see in other photos. We need better pictures here.
"People buy a chair, and they don't really care who designed it." (Arne Jacobsen)