Columbus chair.Hartmut Lohmeyer?
I first came upon the chair named Columbus in a Dux Catalogue. It was part of the STUDIO series of produced by DUX ( aka Ljungs industrier).No designer mentioned.
Today I decided to do more research and the name Hartmut Lohmeyer kept popping up. I am aware of his furniture for Wilkhahn but none of it looked like this chair!
As well as Dux this chair was produced in Holland by Artifort. And to complicate matters it is also known as model 118 produced  by MAY, Stuttgart.At this stage I realised that both Artifort and Dux produced this chair under a licence agreement (?) but I still had not found any documentation to confirm H.Lohmeyer as the designer.
Finally found one post,of the same chair, which gave some reference sources. YAY.
https://www.johannesrieck.com/interiordesign/img_6204-11
Unfortunately I do not have access to these publications !
Would one of our  European mainland members possibly be able to throw some light on this matter?
Adding a few images found online. Image 1 is the Dux catalogue that got me searching; images 2 & 3 the same Artifort chair with label and incised model number.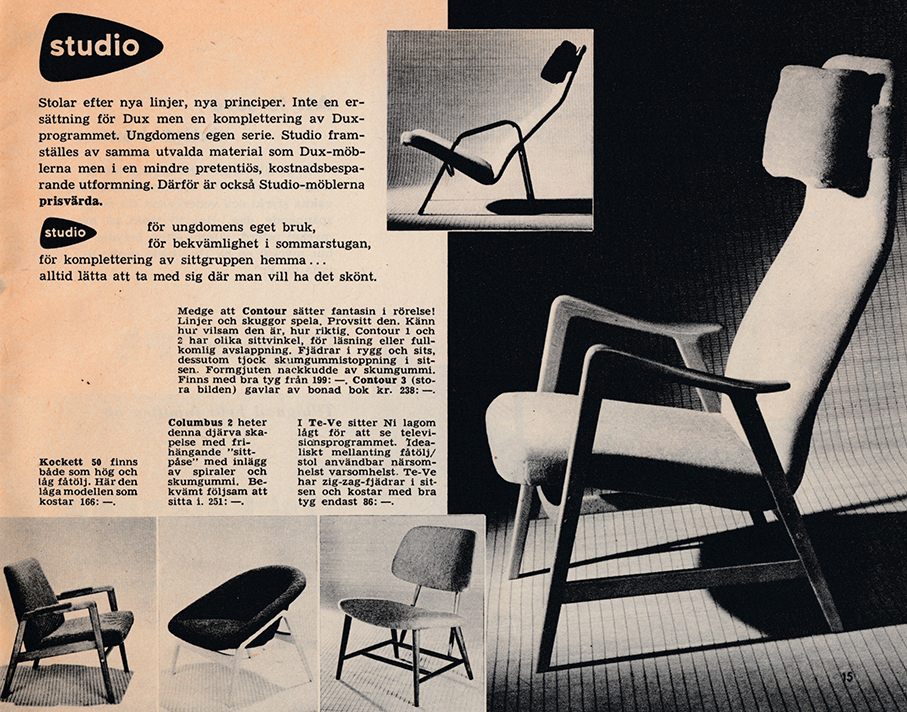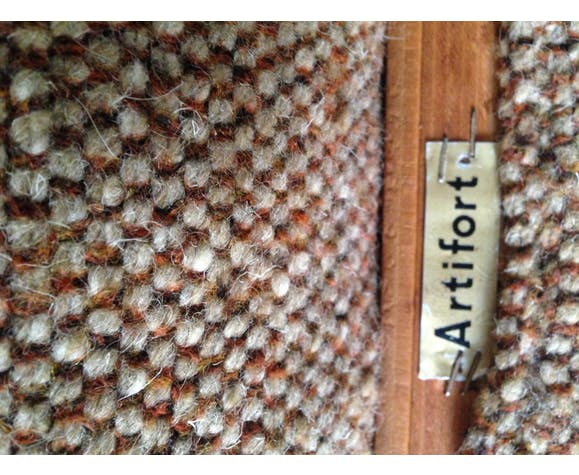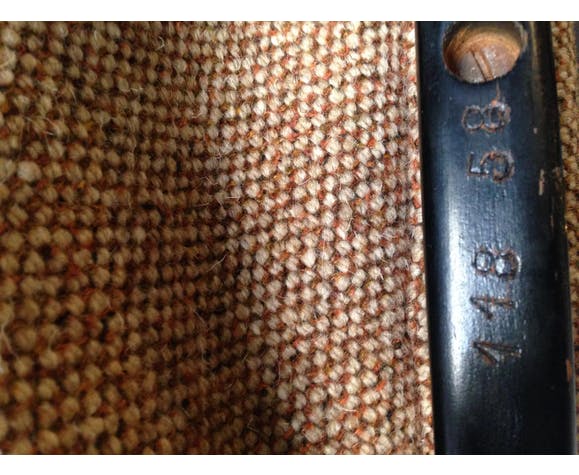 This topic was modified 2 years ago 4 times by
lexi
Knowledge shared is Knowledge gained
@lexi i have some proof out off the"goed wonen" catalogue distributed to shops who used the goed wonen as a lable/of quality and sold those quality furniture design Goed wonen was a important design magazine in the 60/70.  Wagemans and van Tuinen owned artifort later the name wagemans and van tuinen disapeared 
text about goed wonen in english
@wesemael. Thank you so much. I believe the Alf Svensson chair was designed so the cushion could be placed the other way around or so I have read.
Knowledge shared is Knowledge gained
@lexi i was suprised by your image of the svensson  I follow you in it is turned around. The Lohmeyer chair can be found however i never saw the Svensson chair by artifort live nor dis any of my conculegues Whereas the other dux/artifort svensson the 013 you see frequently the first after the war produces chair by artifort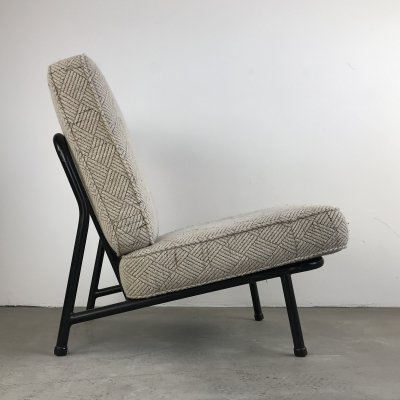 @wesemael. Found the model 45 for sale with the Ljungs(  DUX) label.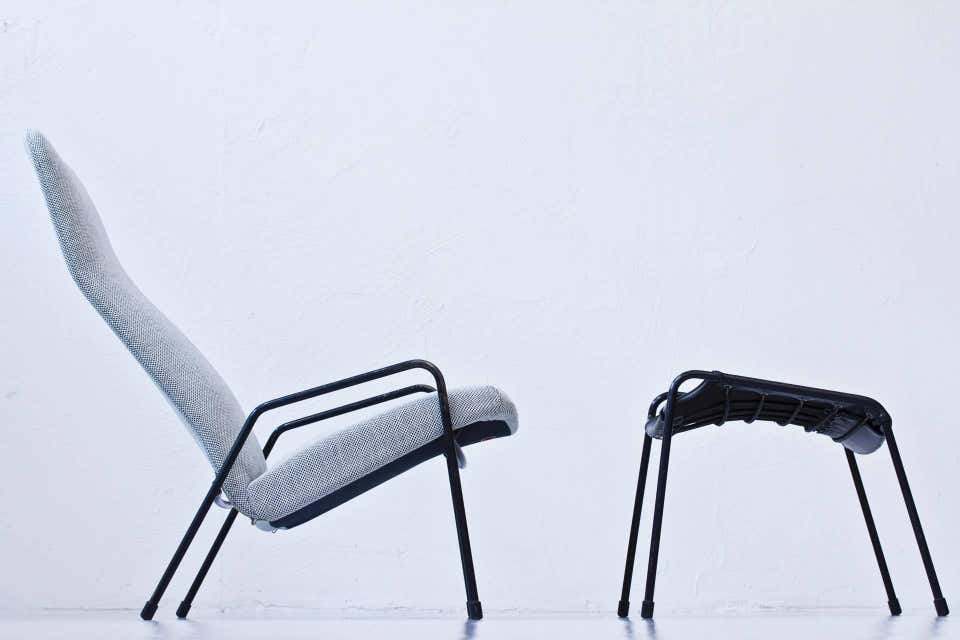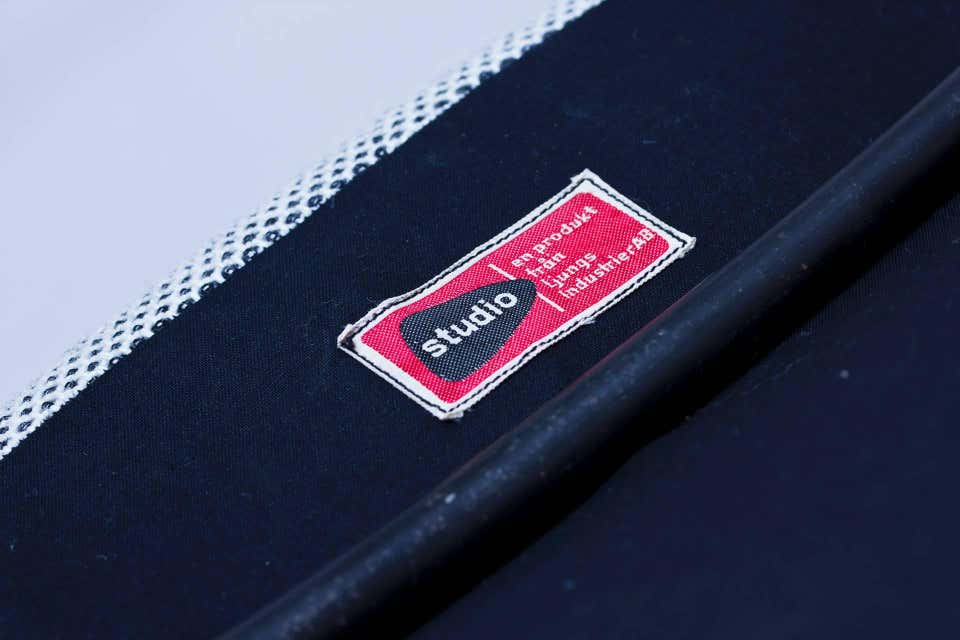 Knowledge shared is Knowledge gained
@wesemael.  I have not seen that 013 chair before. So the two companies had an arrangement for a long time !
Knowledge shared is Knowledge gained
@lexi thanks for the photo  its  a beauty  a bit far from holland  did not find it myself using Dux  Ljungs as key words
apparently they worked together up to the sixties  i would say I will see if i can find more precise info  i know there is  a good book on the history off artifort i dont have  will chek the library if it still open due  to lockdown
@mvc. @herringbone. Now that @wesemael has found the evidence that Hartmut(h) Lohmeyer has designed this chair maybe either of you could help find more information about this "May" company based in Stuttgart. I have found a poor quality image of the chair with some inscription which I am having difficulty reading. I can make out May and what looks like ?fertigungsgesellschaft ?. Image from this publication.
Witzemann, Deutsche Mobel Heute; Stuttgart, Kleine Verlagsgesellschaft, 1954,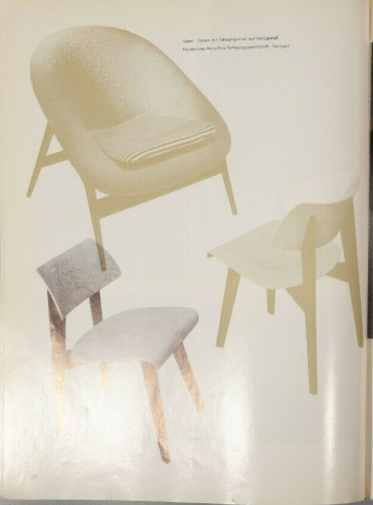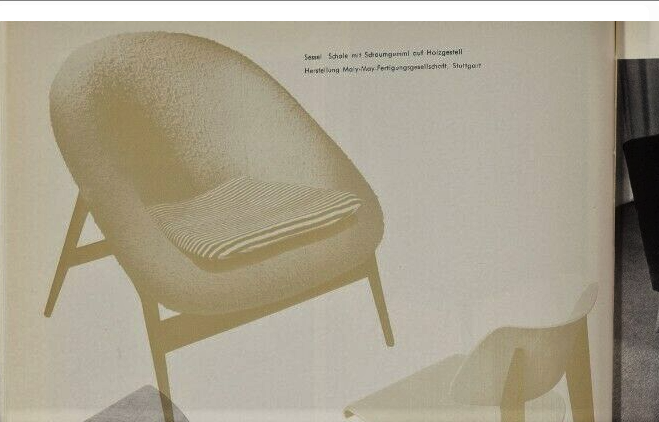 2nd image is clearer; edited to make writing darker/easier to read ?
Knowledge shared is Knowledge gained
Yes, something like "Herstellung ... ... Fertigungsgesellschaft Stuttgart", I can't figure it out at the moment, just busy with work, but anyway, originally this Hartmut Lohmeyer chair has been produced by "Formtex-Sitzmöbel GmbH Stuttgart".
I will try to figure it out later in the evening.
@lexi in response to your question The dux name  is useduntil 1956 afterwards i cant find any adds with the dux name (library closed so book on artifort has to wait) The artifort name   becomes prominent and wagemans and van tuinen (owners off artifort) less Apart from the 013 model off artifort svensson there was also the 012 model (013 in wood)and  the 11 model Svensson? the 127 model by artifort svensson was after 56 shown in artifort adds without the dux name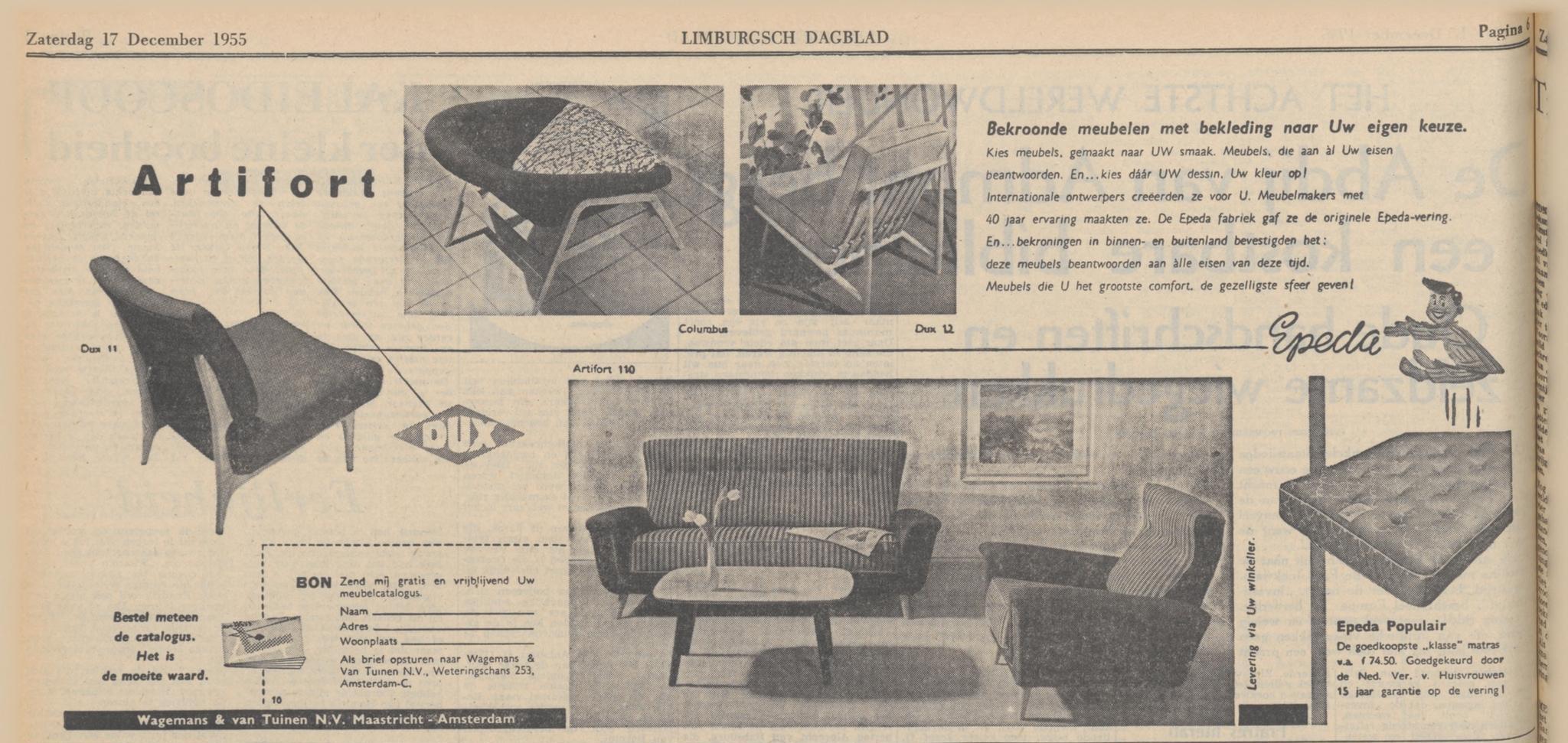 @wesemael. Again, thank you so much for those images. I am not familiar with the model 11 at all so, no idea who designed it.
Knowledge shared is Knowledge gained