The Last Thing That You Acquired #43
Picked up a Mogens Kold teak dining set today: a circular extension table with butterfly leaves, but with only three chairs. Apparently there might be a fourth buried in the warehouse somewhere, but it's out of sight for now. The table was previously refinished with a lacquer top coat. While I prefer oil finishes, I'll probably leave this as is, since I will not keep it.
First time I've seen a butterfly extension firsthand. The leaves hide nicely within the rails, then rotate around a metal pipe before spreading its wings. I prefer the draw leaf design for extension tables, due to avoiding the split in the middle of the top. But the mechanical nature of this design is nice as well.
The chairs are documented in old ads as model MK-175, designed by Arne Hovmand Olsen. The table has a Mogens Kold label, but I have yet to find a model number or definitive proof of the designer. I might give it up to a year to find a solo chair to make a set of four, but the odds are always tough going that route.




@cdsilva. 5 years later. Went searching the Forum for Mogens Kold. Very frustrating, as almost zero images have survived the various changes over the last few years. For some unfathomable reason the image of your recently acquired MK table and chairs did. I know you mention that you would not be keeping them but for future reference or for anybody doing a Mogens Kold/ Arne Hovmand Olsen search ,I can tell you that what appears to be your table is  Model 216. Found the info on Mats Linder's site where he has posted an MK catalogue ( in German).
Link to that page for anyone who is interested.
http://www.matslinder.no/2016/01/06/mogens-kold/
ps. interesting that he posted this on his site 3 days after your post on DA !
Knowledge shared is Knowledge gained
Thanks, Lexi. I did see that catalog shortly after posting that. And by good luck, a single chair did pop up on eBay for cheap within a year, which was only a 45min drive away so no shipping costs either. It's not often you get to fill out a set of three dining chairs for a reasonable cost. Both table and chairs are long gone.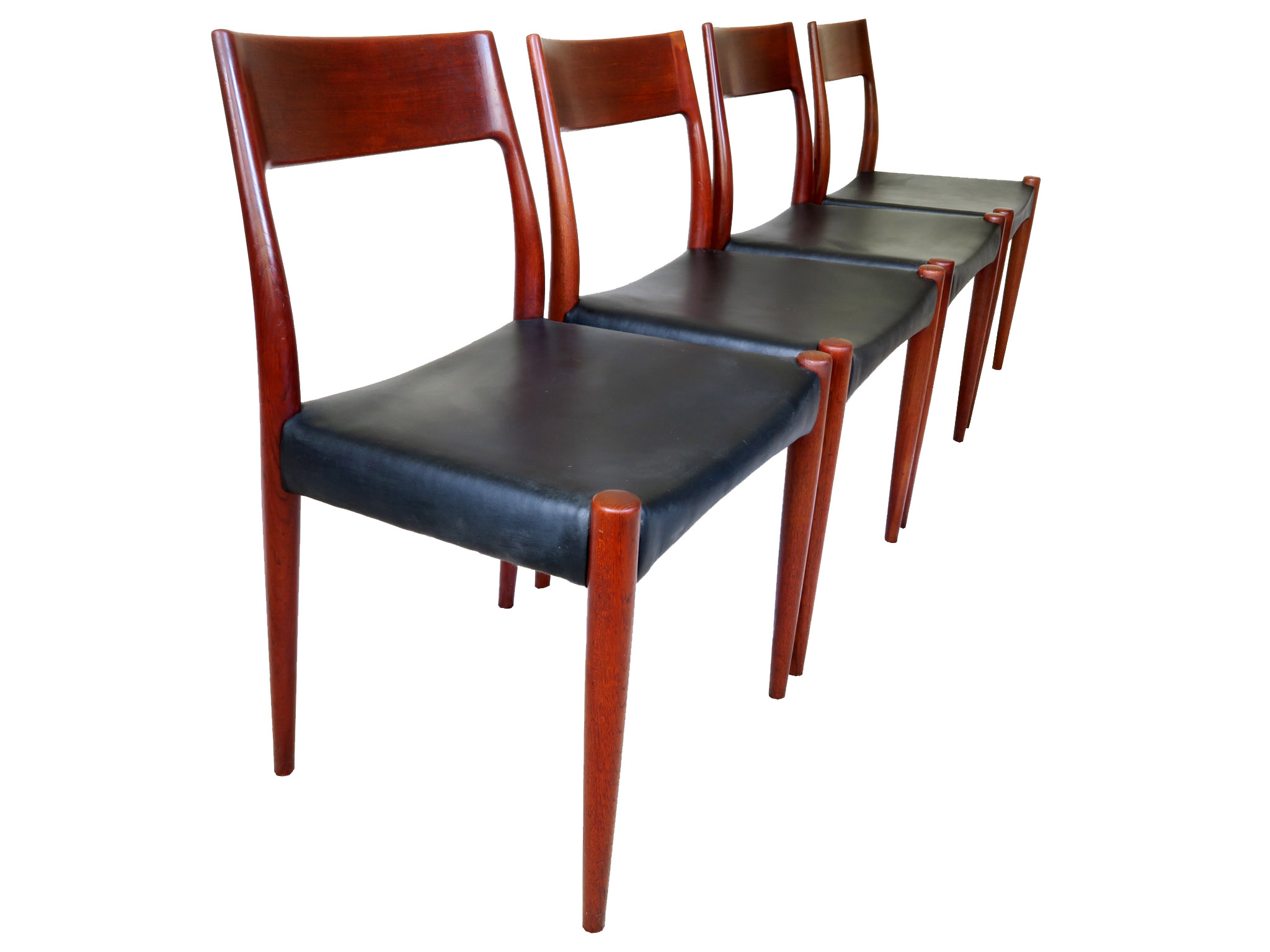 @kyle-barrett. I used the search function and it would seem we were up to #56. 3 years ago. Time for a new one methinks so you go for it.
Knowledge shared is Knowledge gained
I don't think a surface needs much more functionality, do you? It's multifunctional by nature, it can be leaned against, written on, hold drinks or house a lamp?
I feel anyone designing objects now should be considering that their design needs to be trying to dodge landfill for as long as practically possible. Perhaps think about its future without a supporting piece of furniture (the sofa)? Once the sofa goes to landfill does the user need to bin your design too? Could it still be functional when they have no sofa?
Some of the least timeless furniture is the stuff that is made unecessarily specific. So, I'd beg you not put a cutout in it as a cup holder. Nor an LED strip. No need for an inset mousepad. No built in fan or vibrating pad to it, so it functions as an arm massager.