unsure of model number and designer of a set of Bruno Hansen rosewood chairs
Hi there
Not posted on here for a while and seem to have lost access to my account. 
Hidden under this lovely fabric I've discovered a Bruno Hansen stamp but looking online I have struggled to see any pother examples? 
wondered if anyone out there has ever seen a set or has a brochure that may have some info on them?
many thanks in advance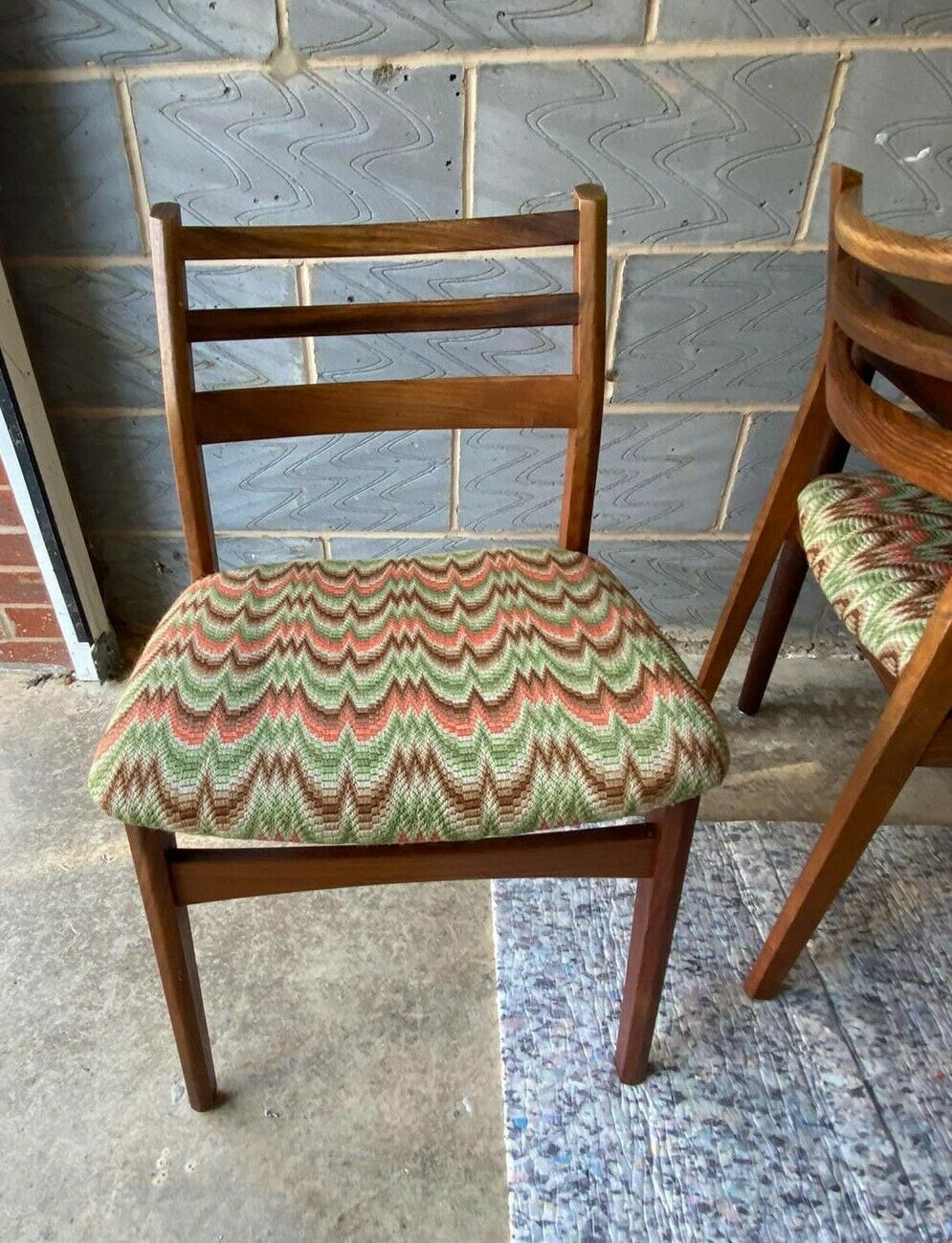 This topic was modified 4 weeks ago 2 times by
user_132
The only architects that I know have designed for Bruno Hansen are Henry Kjaernulf and Kurt Ostervig. Since I've never seen these chairs before I don't know if they were drawn by one of them. But it might well be. 
"People buy a chair, and they don't really care who designed it." (Arne Jacobsen)
@cdsilva, Ha! Which one is the question. They both used to be better!
It really helps with legibility when those branding irons are adequately heated before use, eh? Or, maybe it was a thermal transfer film that was omitted? Not sure which.
The other question is one of species. The seat frame (panel?) is obviously beech, but rosewood or teak for the rest? I suspect the latter.
@tktoo2 thanks so much!  You're right!  Although we can't find any other examples online.  Well one picture comes up but it doesn't link through to the right page.  
Randomly though, as we were scrolling through pics we think you've inadvertently helped us discover the identity of another chair that's been stumping us!  This one or one very similar came up as being designed by kjaernulf too!  Well we need to study a bit closer but it's a good start at least.  Thanks to you and @cdsilva 😊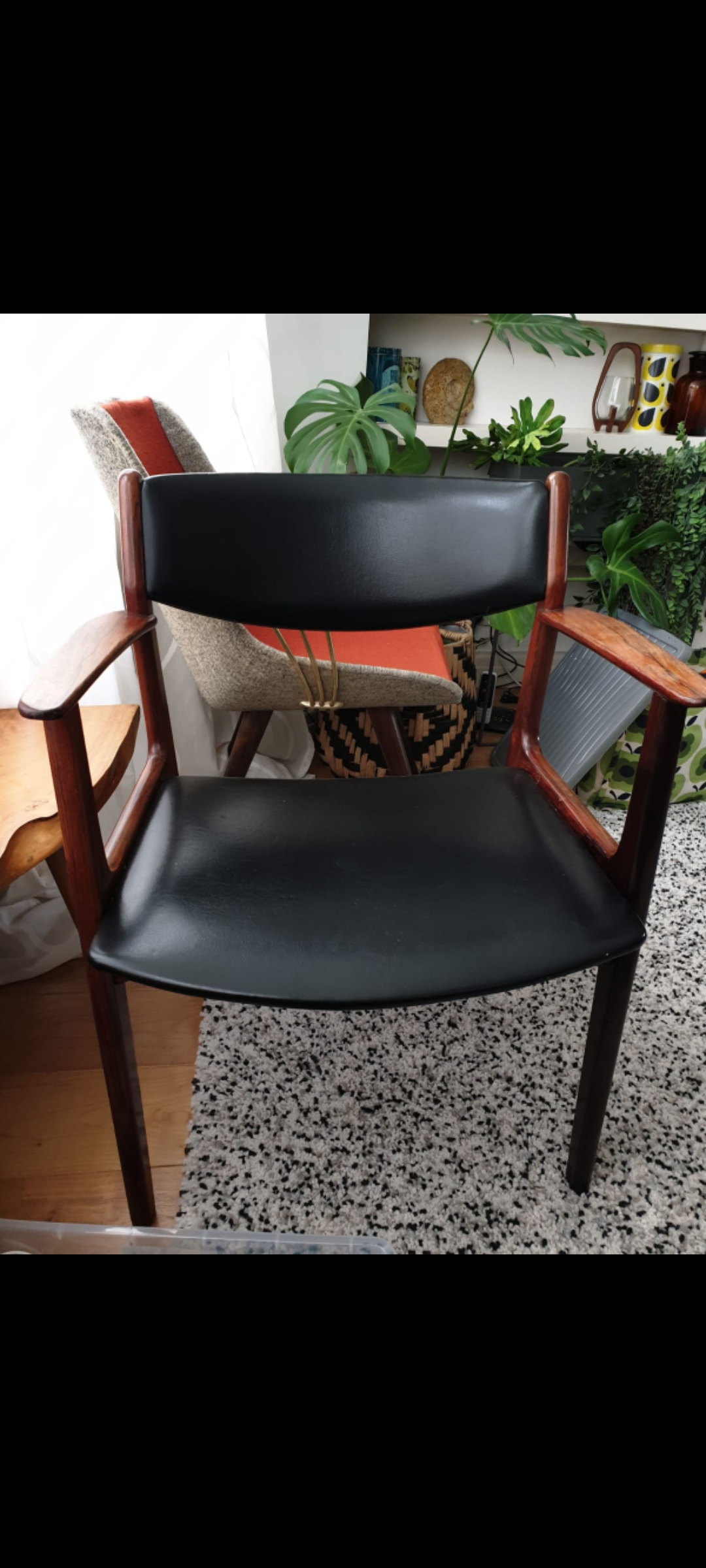 @midcenturyfan79 That was a nice ID. Henry Kjærnulf's work hasn't been really researched yet (I wonder if it ever will) so it's a nice find. But for the other one you found: be careful, only because it comes up a being designed by Kjærnulf  on a google search doesn't mean it really was.
"People buy a chair, and they don't really care who designed it." (Arne Jacobsen)
Sorry @herringbone yes you're right- its the closest we've got to it not a formal ID per se 😊 but hadn't seen one as similar so the hunt continues!