Unknown Mid-Century sofa identification
Good Day
I hope someone can help with the attribution of this beautiful sofa.
Three seater sofa, frame solid Teak, dates from the 50's to 70's, could be Danish design and make? No maker's mark or stamp. Comes with loose black leather cushions. Any idea of its provenance please? Who was the Designer and maker, is it a Danish design?
I looked everywhere for a stamp or mark but nothing, and I am unable to find anything online. The workmanship looks high quality, hence I thought it might be Danish 🙂
Can anyone help with any information and advise on its origin?
I look forward to hearing from you.
Many Thanks,
Jeane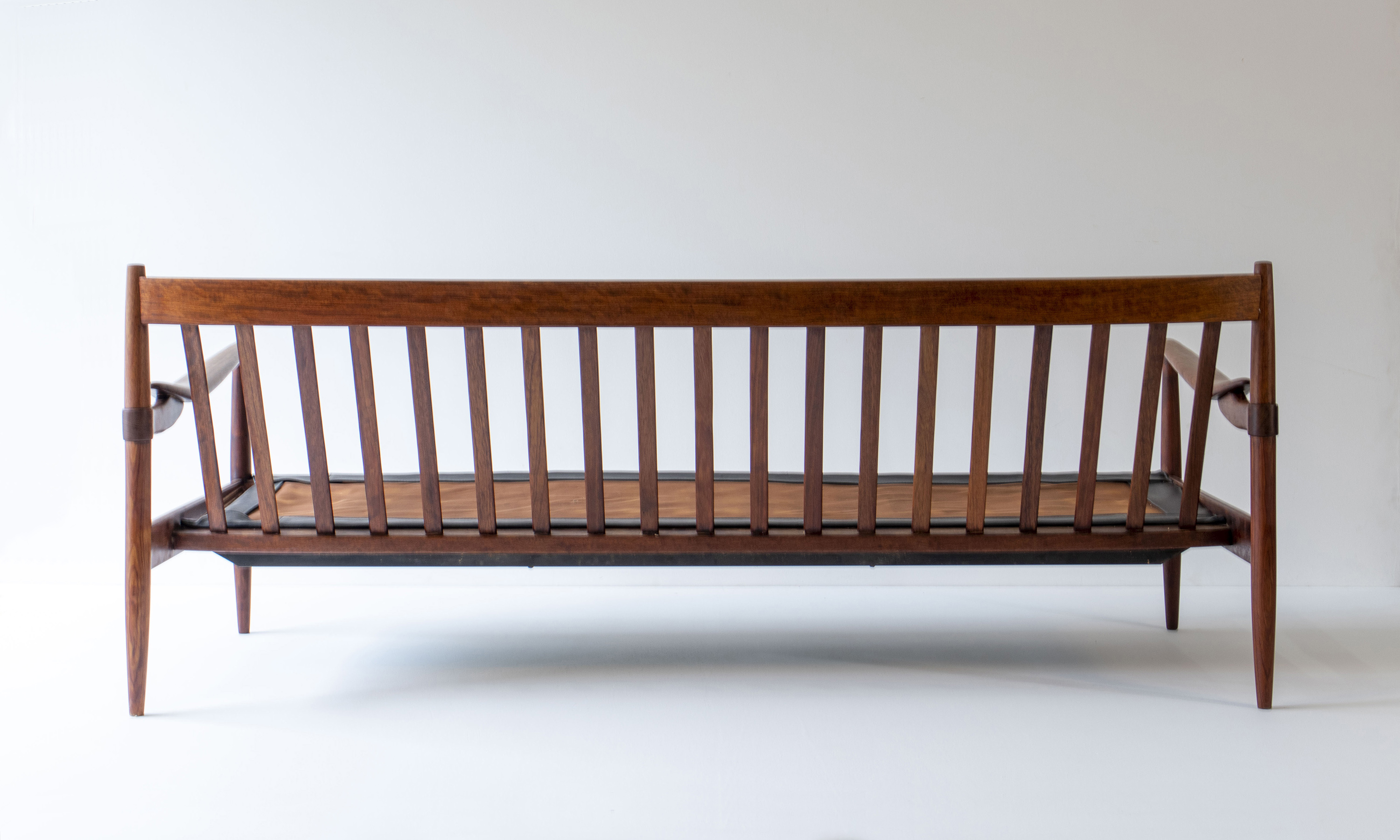 This topic was modified 2 months ago 2 times by
JeaneG