Teak corner chair ID
Hi all,
I'm trying to identify a corner chair I just purchased-- it's teak with a plywood framed seat and what seems like the original olive-colored leather. There aren't any stamps or marks. 
I reached out to Leif, who's been super informative, but if anyone has an idea about potential design and/or manufacturer, I'd so appreciate it!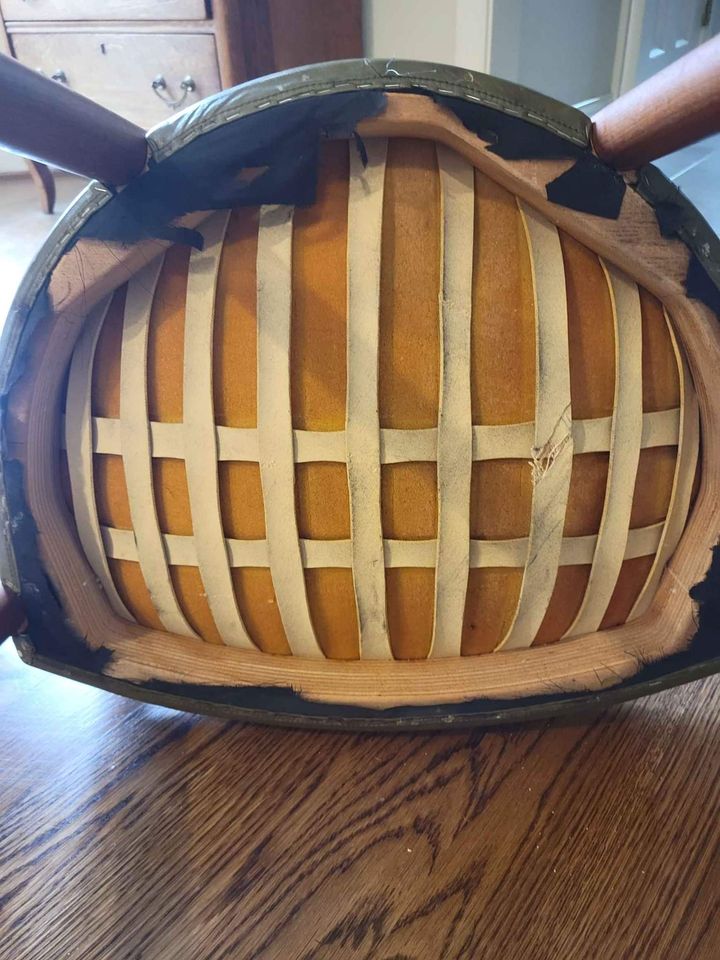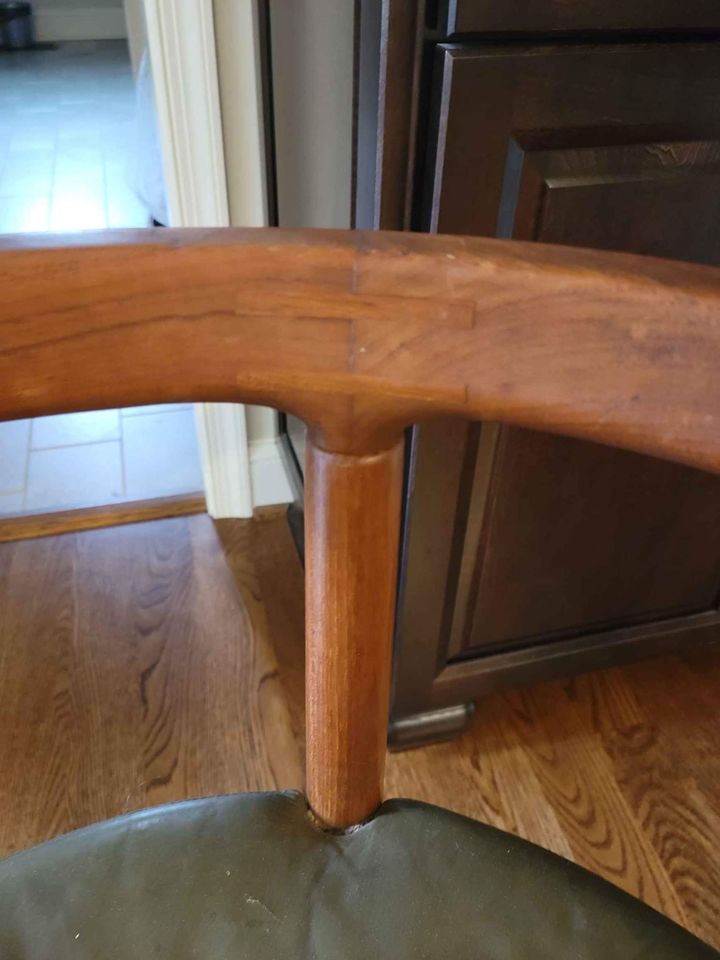 This topic was modified 1 year ago 2 times by
clireland
Ole Gjerlov-Knudsen and Torben Lind ;Model 195 . France and Son. (According to the DFI)
Knowledge shared is Knowledge gained
@lexi what year would this model be dated ? That's a funny piece for being a France and Son ! The kind of webbing you don't really see them in other pieces of the same producer, or ?
@andersen. I cannot help you with dates. The Danish Furniture Index is not currently available as the site is being upgraded.
Any of these chairs I have found online do not show France & Son marks or medalions which would be useful for a timeline.
The info I provided above is a reply ,by myself, to an ID query from 2 years ago.
Knowledge shared is Knowledge gained
@lexi I would be surprised to see it's a genuine F&S piece. There are many elements that speak against that, unless it's such an early piece... the construction is weird, and so the fact that there is no medallion. Even in the early times, France & Daverkosen had always a medallion. It's strange.
@andersen.  We will have to wait till the DFI is up and running again ( October, apparently) to find out.
I am a bit surprised that I did not mention the DFI reference in that post from 2 years ago; not like me at all !!
Knowledge shared is Knowledge gained
@andersen @lexi Hmm. This chair does not look like France and Søn at all. I bet, it isn't. @cdsilva or @leif-ericson will know. Gjerløv-Knudsen also designed for Ludvig Pontoppidan, C.B. Hansen and Mogens Kold. Maybe one of them? Maybe not Gjerløv-Knudsen at all? 
"People buy a chair, and they don't really care who designed it." (Arne Jacobsen)
It sounds like Lexi has found a few of these chairs online.  France and Søn came from an entirely different world regarding the idea of marking furniture (Charles France was English, for one), so it is very, very rare for France pieces to be unmarked.  Maybe 1/1000?  If 2 or 3 turn up and none are marked it is not a France piece.  And there are a couple of minor nuances here: in the early days of France, like 1954, there was no medallion, but rather a large impressed stamp.  And when Cadovius bought the company in 66 he continued with the existing France marking scheme of a medallion until the Cado company came into existence as the parent company of France & Søn and of Royal System (and a few other minor companies) and sometime thereafter the Cado medallions started in place of France & Søn, but still maintaining the France & Søn gold impressed stamp.  
And I agree with Andersen that the work looks nothing like France & Søn.  Anyway you look at this chair it is NOT France and Søn.
It certainly could be a design by Gjerløv Knudsen & Torben Lind.  I would guess timewise that is about right.  The problem is that it could have been quite a few other designers from the early to mid 1960s onwards.  
@andersen. @leif-ericson.  @herringbone.just adding some images to the conversation.
A chair attributed to  Ole Gjerlov Knudsen with a France and Son stamp. Pics 1/2
A much later chair by him ,1991,with leather webbing, and publication where the reference came from; pics 3/4/5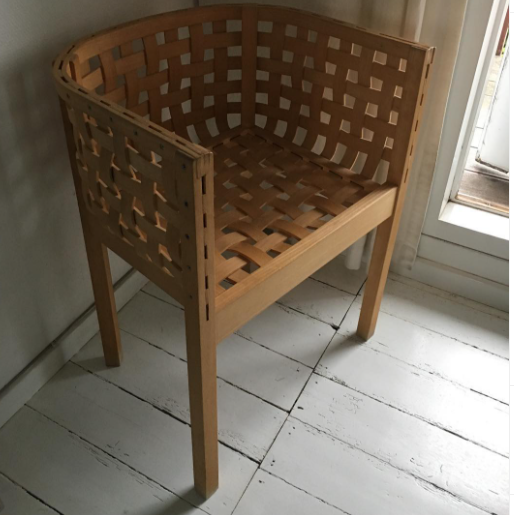 Knowledge shared is Knowledge gained