ID danish teak chairs
@kaimaitai. Have not been able to identify either designer or manufacturer.
However ,  I did find 2 images of what look like the same chairs as well as 2 carver chairs ( part of same set).
Danish paper cord seats.
 I had these pics filed away from about 5/6 years ago in a Norwegian folder because I felt they might be from Norway.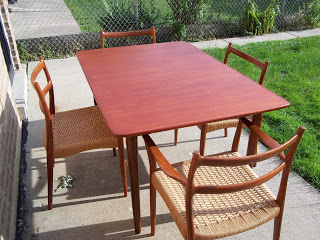 Knowledge shared is Knowledge gained
@kaimaitai. I do think the paper cord looks good on those chairs.
Or alternatively leather
Knowledge shared is Knowledge gained
There are some similar chairs attributed to anonymous for Sören Ladefoged & Sön, or Søren Ladefoged for SL Møbler .  Not sure which is correct or if it's the same chair, but closest I found.  Beautiful chairs - remind me a bit of the Torbjorn Afdal ladder chairs I used to own and regret selling.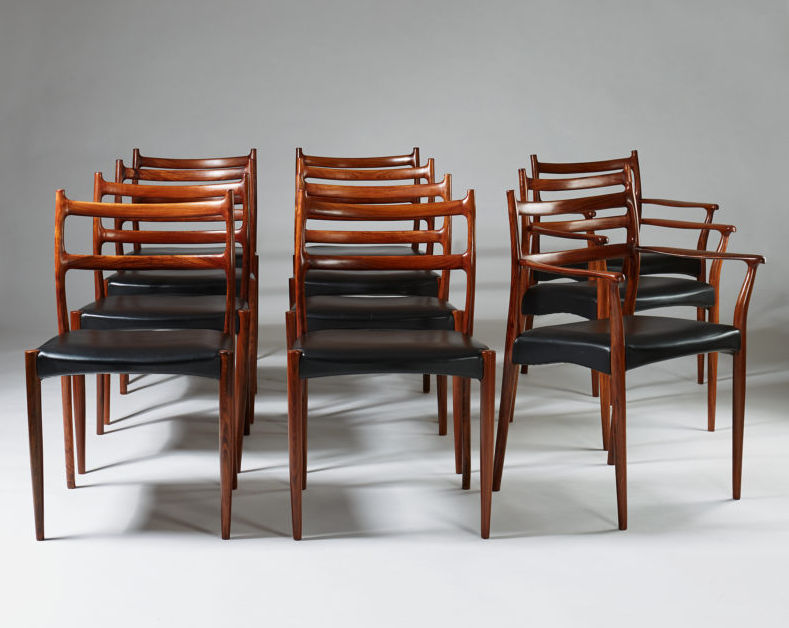 This set has SL Møbler stamps so that would seem to confirm maker. I suppose Søren Ladefoged is the owner but not sure if he designed as well.  
@mark737. Well done; nice find. They ARE beautiful chairs.
Knowledge shared is Knowledge gained