Danish Mid Century Modern Teak Two- Tier Corner Table, can not read the stamp
Would love to ID the manufacturer/ designer. Very similar to Peter Hvidt and Orla Molgaard-Nielsen tiered table for France & Son.
It is stamped, but I can not understand it:-( Do you know?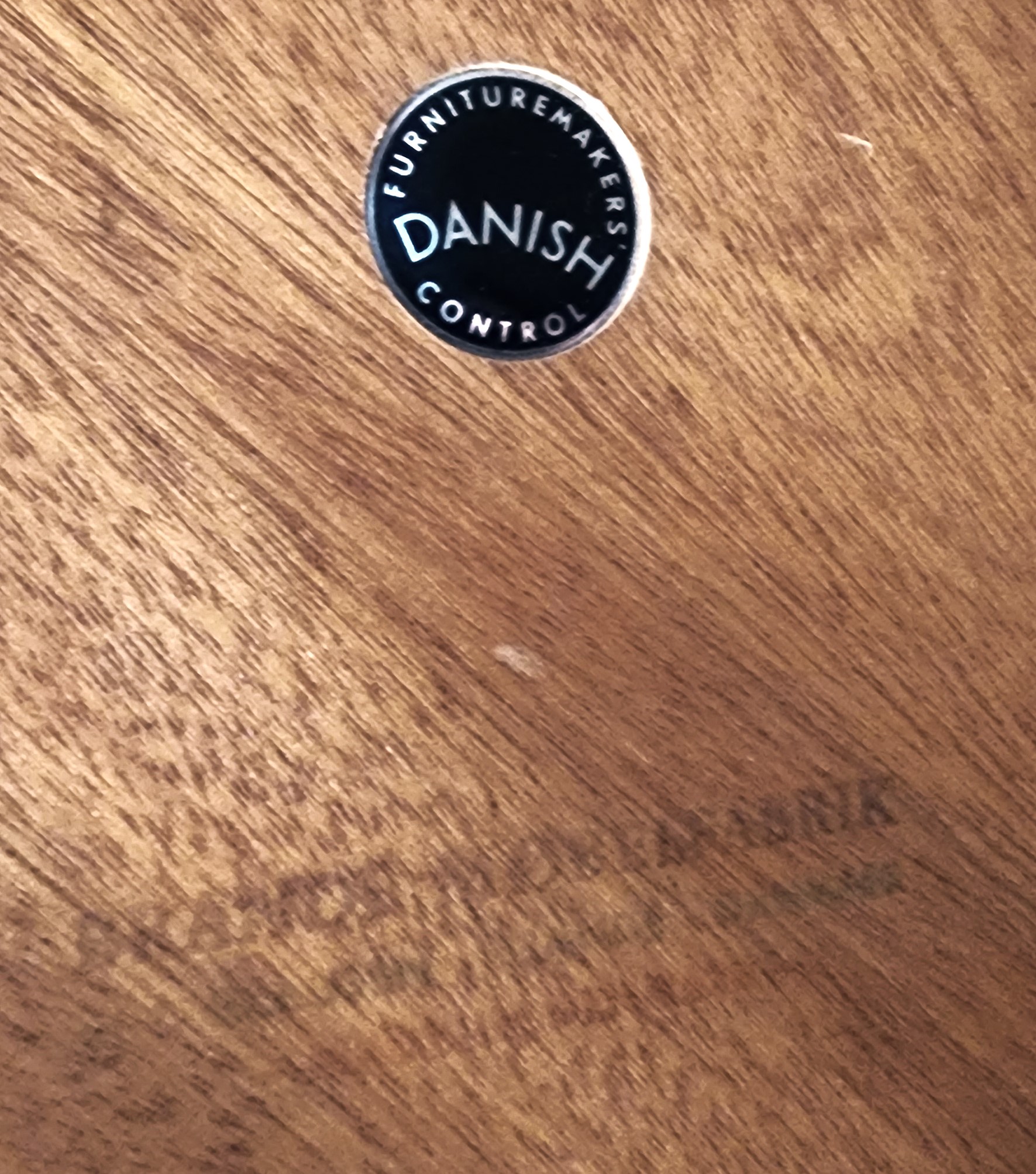 This topic was modified 3 months ago 2 times by
Amber5
@amber5. Looks like Brande Mobelfabrik. Hard to make out the rest of the stamp.
Knowledge shared is Knowledge gained
Knowledge shared is Knowledge gained
@mark737. Another stamp with more letters visible
Knowledge shared is Knowledge gained
@lexi  Seeing your stamp, I think I can almost make out the same format and names on Amber's with the "AN" of Brande in the right position.  I did not see a table like hers but this marked coffee table by Clausen for Brande has a similar lipped edge.   
@lexi @mark737 @amber5 To get things right and maybe give some background I just found: Brande is a town with about 7500 inhabitants. In the middle of the 60s there were at least five furniture factories located there, one of them was Brande Møbelfabrik, founded by Jørgen Clausen in 1957, another was Brande Møbelindustri, founded by Sophus Madsen and later taken over by Henry Rosengren Hansen. Both factories had nothing to do with each other. The table in question was obviously produced by Brande Møbelfabrik and heavily inspired by Hvidt and Mølgaard. It's possible that Jørgen Clausen himself drew the furniture for the company, but often times smaller companies also hired one of the many lesser known (or unknown) furniture designers for the job. 
"People buy a chair, and they don't really care who designed it." (Arne Jacobsen)