Sorry, this product cannot be purchased.
Showing 991–1035 of 1090 results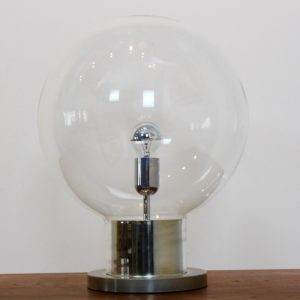 Unique Raak Table Lamp in excellent condition. Designed and made by RAAK Amsterdam, Holland. Very rare and beautiful lamp with a chrome base ad a Glass Globe all around it. Very large Glass Globe and fantastic performance. Iconic Dutch design.