Sorry, this product cannot be purchased.
Showing 406–450 of 1274 results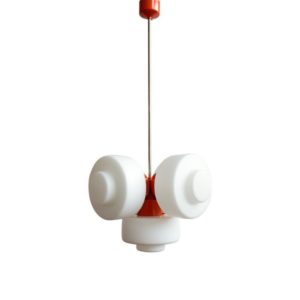 Unique hanging lamp NAPAKO model 81501, designed by Josef Hůrka in the 60s. Five lampshades are made of milk glass and give warm diffused light. The construction is made of metal in orange colour. The lamp was completely cleaned and...