The Most Iconic Mid-Century Designers Ever
The 20th Century has known a revolutionary discovery in furniture design. Mid-Century and vintage design is one of the great accomplishments of the last century. Between the roaring 20s up to the colourful 80s, we have seen humanities beautiful ideas being created, from just a simple drawing or sketch to a beautiful piece of artistic furniture. Here we will go through the incredible designers that have defined 20th century furniture design. Without further a-due, here they are featured with some of their famous and most memorable pieces.
CHARLES AND RAY EAMES
The husband and wife team, were one of the defining creators of the last century. American designers best known for the beauty, comfort, elegance, and delicacy of their furniture. Meeting in 1940 and later tying the knot in 1941. They moved to sunny California where they established a design firm, The Office of Charles and Ray Eames. In 1946 an influential architecture critic from the New York Times called a chair made by Charles and Ray Eames "the chair of the century". That chair being dubbed the LCW meaning "lounge chair wood".
EERO SAARINEN
Eero Saarinen was funnily enough a very close friend of Charles and Ray Eames. Saarinen was a Finnish-American architect turned famous furniture designer. Design ran in his veins, being that his father was a famous architect and his mother a textile artist. One of Eero's great family friends was Florence Knoll. He joined the Knoll design company and for the next 15 years Saarinen designed many of the most recognizable Knoll pieces, including the Tulip chairs and tables, the Womb chair, and the 70 series seating collection.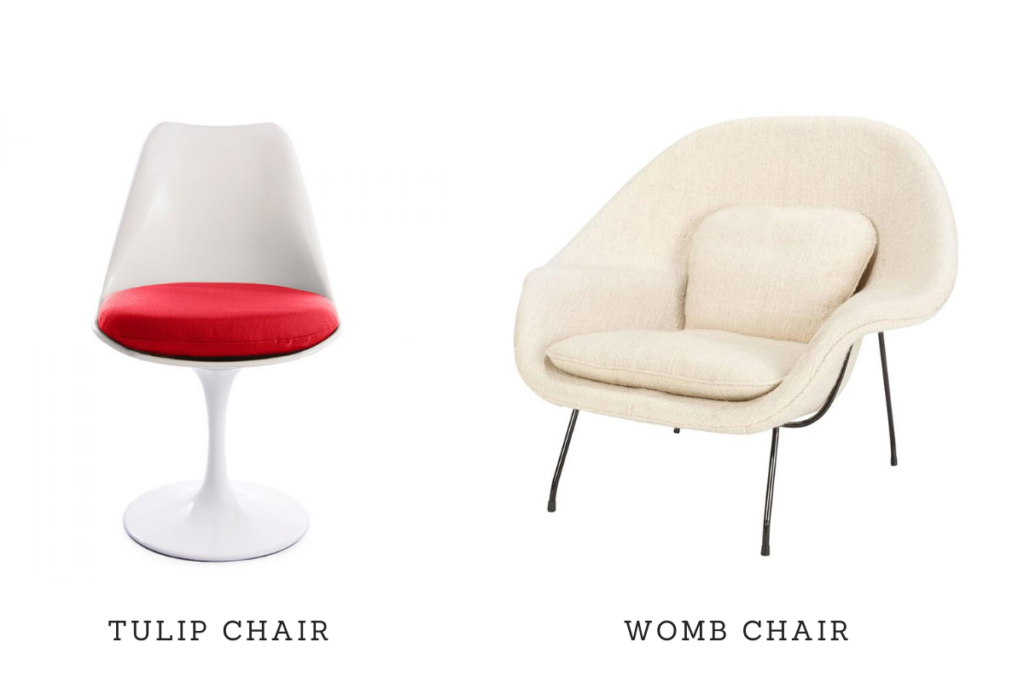 LUDWIG MIES VAN DER ROHE
It shouldn't come as a surprise that Architects make great furniture designers and Ludwig Mies van der Rohe is no exception. A German born man who later found a second home in Chicago. Perhaps Mies's most famous executed project of the interwar period in Europe was the German Pavilion (also known as the Barcelona Pavilion), which was commissioned by the German government for the 1929 International Exposition at Barcelona. One of his most appreciated pieces of work is cantilevered steel chairs, which are known as Barcelona chairs, who became an instant classic of 20th-century furniture design.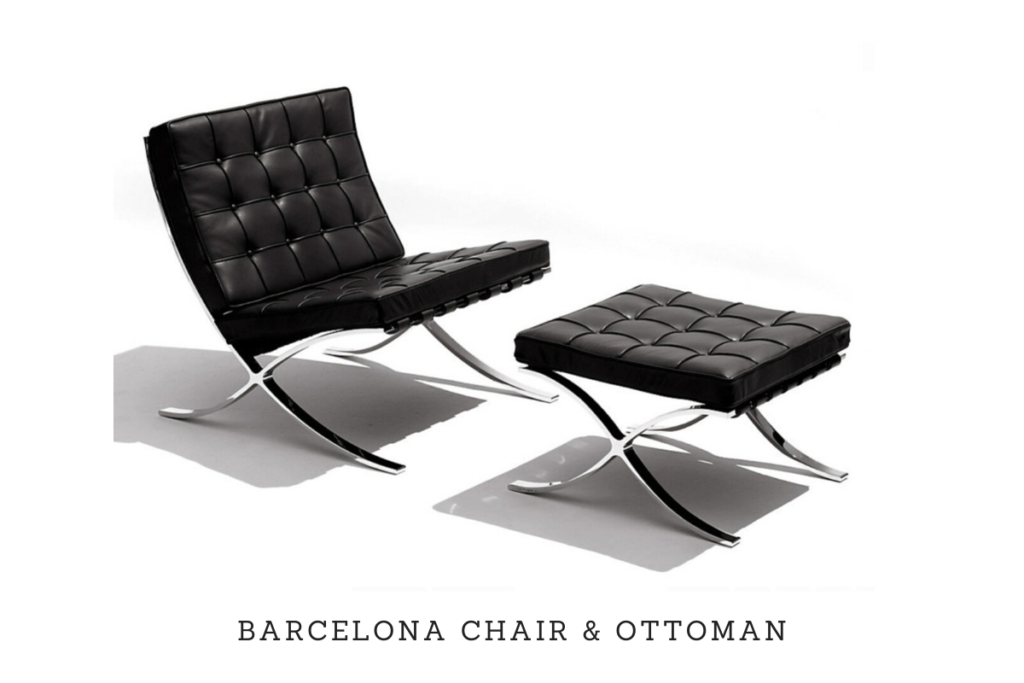 GIO PONTI
An architect, a designer and an artist, Gio Ponti graduated in Milan in 1921. During his career, which spanned six decades, Ponti built more than a hundred buildings in Italy and in the rest of the world. Ponti built one of the Milan's most iconic 20th-century buildings, the 1956 Pirelli Tower. Ponti was close friends with Florence Knoll and also with Italian architect and designer Ico Parisi and his wife, Luisa Aiani, when they collaborated in the design studio La Ruota in 1947. In the late 1940s and 1950s, Ponti designed many furniture pieces, of which his chairs and sofas became extremely popular for their joyful sprit and streamlined modern sensuality—characteristics that are persistent throughout most of his creative work. Among his important chair designs is the armchair model no. 811, the Diamond sofa, the successfully omnipresent Superleggera chair, all these chairs designed for Cassina.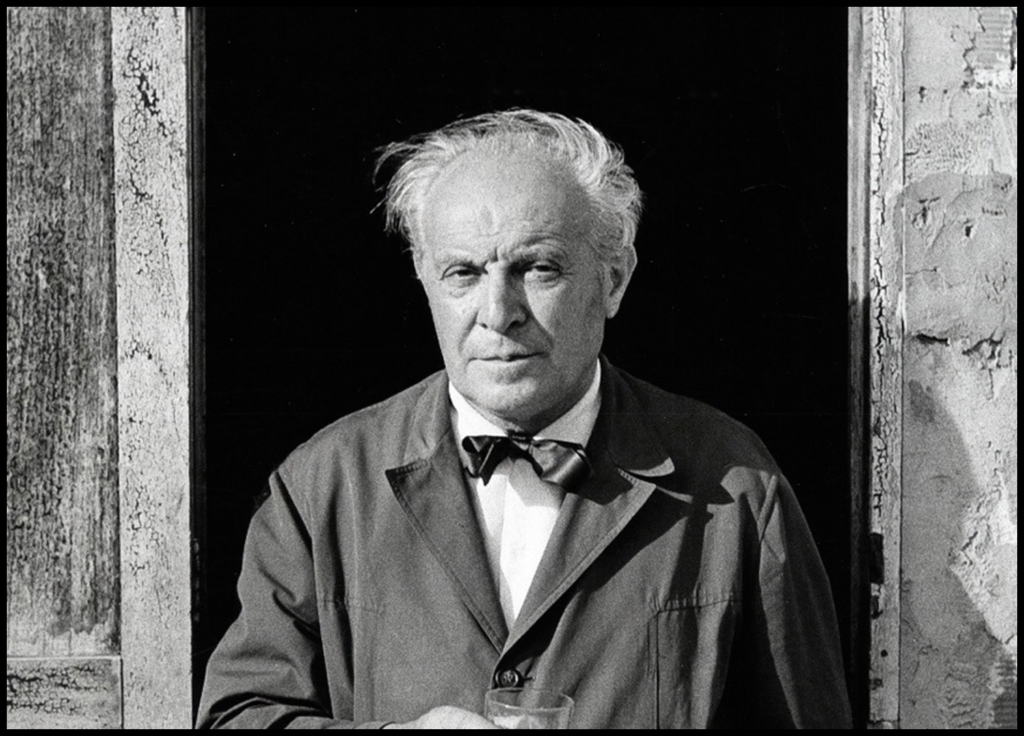 ALVAR AALTO
Alvar Aalto enjoyed an exceptionally rich and varied career as an architect and designer, both at home in Finland and abroad. In 1935 the Artek Company was established by Aalto and Maire Gullichsen, the wife of the industrialist and art collector Harry Gullichsen, to manufacture and market his furniture. One of the most ingenious innovations by Alvar Aalto is the L-leg, patented in 1933. Aalto considered his L-leg design his greatest achievement and even compared it to the invention of the architectonic column. Alvar Aalto was a versatile designer whose work covered different fields. He is well-known also for his elegant lamps, which very often were designed for individual construction projects and later on adapted for the serial production. Alvar Aalto was also an esteemed glass designer and his most famous work as a glass designer is the Aalto vase (or Savoy vase) – one of the most iconic glassware pieces in Finnish design.
MARCEL BREUER
A designer who enjoyed steel and started out in Architecture is Marcel Breuer. His most acclaimed piece is his very recognizable Wassily chair and the Cesca Chair which is "among the 10 most important chairs of the 20ᵗʰ century." Breuer attended the famous Bauhaus school an art school in Germany where he later became a master carpenter. In 1937 he went to Harvard University to teach architecture, and from 1938 to 1941 he practiced with Gropius in Cambridge, Massachusetts. From 1938 to 1941 Breuer and Gropius collaborated on various architectural projects throughout the northeastern United States, including each of the architects' own houses as well as the Pennsylvania state exhibition at the 1939 World's Fair in New York. Breuer finally moved to New York City in 1946, where he would work for the remainder of his life.
LE CORBUSIER
Charles-Édouard Jeanneret later to be known as Le Corbusier, was a Swiss-French architect, furniture designer, painter, urban planner, writer, and one of the great pioneers of what is now called modern architecture and also furniture design. In 1928 he teamed up with a couple of his most trusted designer friends and began experimenting with furniture design.  By 1930 he, along with his cousin Pierre Jeanneret and fellow architect and good friend Charlotte Perriand, had launched a line of furniture under the Le Corbusier name. The line has since been expanded, but the distinct chrome plated tubular steel frames of the original LC series are iconic. The LC4 lounge is one of the most recognizable chairs around and the LC-2 and LC-3 'great comfort sofas' have become ubiquitous with modern design. Le Corbusier was thought of as a man ahead of his time, and he was.
ARNE JACOBSEN
Arne Jacobsen's ideas shaped the landscape of Danish design, rippling out from Scandinavia to influence architects and designers around the world. Jacobsen introduced modern architecture in Denmark and contributed to its further development, providing it with versatility and a clear understanding of the functions of design. He is known internationally for his industrial design, particularly for his three-legged stacking chair (1952) and his "Egg" chair (1959). His furniture is best known for being minimalistic, curvy, colorful, and comfortable. Jacobsen's work has not lost, over time, a piece of its remarkable appeal and modernity, still being a combination of sculptural forms and traditional Scandinavian design, materials, and structural integrity.