Scandinave Handing lamp Radius by Fog&Morup design Eric Baslev, Danemark
Extremely rare LYFA lamp sold in perfect condition and always with the original LYFA label.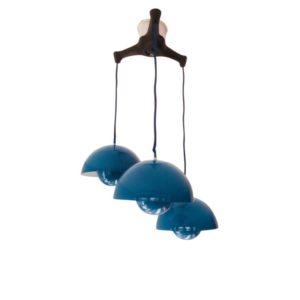 This suspension of 3 FlowerPot blue cascade is proposed to you in order to decorate your interior with an exceptional luster. The Flowerpot is a must in Scandinavian design, the first series created by designer Verner Panton and published by...