Modern Brazilian Furniture Design
Brazil may be known for many things, from its genre-spanning musical universe to its mind-boggling nature, but its designers may be the next thing to catch your eye. Brazil's unique furniture design has been turning heads since the 1960s, and continues to be recognized for its hallmarks and signatures.
The 20th-century designer of Brazil created an opulent, tropical alternative to the cool linear stylings of Breuer, Eames, Jacobsen and Le Corbusier, featuring sensuous curves, richly coloured indigenous hardwoods and the luxurious leather and cane used in local craft. Works by Brazil's midcentury greats, such as Oscar Niemeyer, Sergio Rodrigues, Joaquim Tenreiro and Lina Bo Bardi, have long been pursued by museum curators and specialist collectors.
The Brazilian design quest was for "authentic modernism," combining lustrous indigenous materials and traditional local craftsmanship with European references and Bauhaus geometries to form an aesthetic all its own. The idea got a boost from two early visits by the Swiss-French midcentury modern architect Le Corbusier.
European immigrants adapted the aesthetic of the old world and used mellifluously named woods such as jacaranda, imbue, cabreuva and roxinho to construct distinct pieces that alluded to the rain forests, gauchos and fishermen of their new home.
Joaquim Tenreiro, a pioneer of furniture design in the mid 20th century, highlighted lightness as "a principal to which I felt modern Brazilian furniture should adhere … lightness which has nothing to do with weight per se, but with grace and functionality in space." Sensuous curves, tropical woods, woven leathers and traditional techniques like caning and netting were all part of a style that developed in Brazil from the 1940s to the 1970s.
But because the pieces were not made in large numbers and were generally made to order for private homes, not corporate settings, they weren't readily available or visible outside Brazil. Today, with authorised reissues of the most admired originals and the emergence of a new generation of artist-designers, they seem to have gained new relevance.
The most famous designers
Sérgio Rodrigues (1927-2014), along with Joaquim Tenreiro and José Zanine Caldas, was the pioneer that transformed Brazilian furniture design and made it known worldwide during the peak of his career in the 1950s and 60s.  Rodrigues brought a Brazilian identity to his modernist projects, both in the design and the use of traditional materials such as leather, wood and rattan and exalting the native culture. The carioca designer was also a contemporary of Oscar Niemeyer and Lúcio Costa, and his furniture was utilized in large scale in the construction of Brazil's capital Brasília. In 1955, Rodrigues founded the furniture company Oca (now closed), named for an indigenous thatched dwelling, to showcase his designs and the laid-back Brazilian lifestyle. At its peak, Oca had a large factory, stores across Brazil and an affiliate in Carmel, California.
Joaquim Tenreiro (1906–1992) was born in Portugal into a family of carpenters. He emigrated to Rio de Janeiro in the late 1920s and, by the early 1940s, Tenreiro was among the first designers in the Brazilian furniture industry to adopt a European modernist vernacular. His initial efforts, including the 1942 "Poltrona Leve", met with considerable success and in 1943 he established his own firm with factories in Rio de Janeiro and São Paulo. One of his main clients was Brazilian architect Oscar Niemeyer, for whose houses a number of pieces were originally commissioned. Taking advantage of indigenous Brazilian hardwoods and designing with the Brazilian climate in mind by keeping pieces light and often using wicker or cane, Tenreiro evolved a distinctive style suited to local conditions. His 1947 "Cadeira de Embalo" (Rocking Chair) is still in production. An example of his iconic "three-legged chair" sold at auction in 2008 for over US$ 90,000.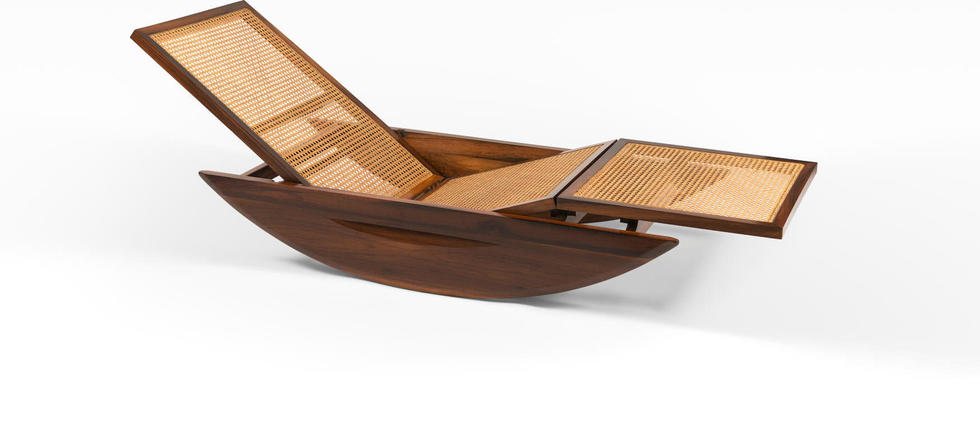 José Zanine Caldas (1919- 2001), known as the Mestre da Madeira or 'master of wood', was also an accomplished, and self- taught, architect, urban planner and artist as well as a designer. Along with his strong environmental designs inspired by his upbringing in Bahia, he was the architect behind dozens of houses in the upmarket neighbourhood of Joatinga wedged along the dramatic Rio de Janeiro coast between Leblon and Barra de Tijuca.
Lina Bo Bardi (1914-1992) emigrated to Brazil from war-torn Italy with her art critic husband Pietro Maria Bardi. As an architect-designer In Italy she had worked with the great Gio Ponti but found sanctuary in Brazil where everything seemed possible. Her husband would cofound the São Paulo Museum of Art (MASP), whose glass-and-concrete building his wife would design. In her architecture and furniture, Bo Bardi pursued the essential and authentic, not only by absorbing native customs but by prioritising human activity. Although mostly famous  for her architecture, her Bowl chair was once considered revolutionary and made the cover of international magazines and her Bola chair, a sling of leather stretched and laced over an iron frame capped by orbs of brass, was made specifically for the architectural masterpiece Casa de Vidro (Glass House), the São Paulo residence she designed for herself and her husband.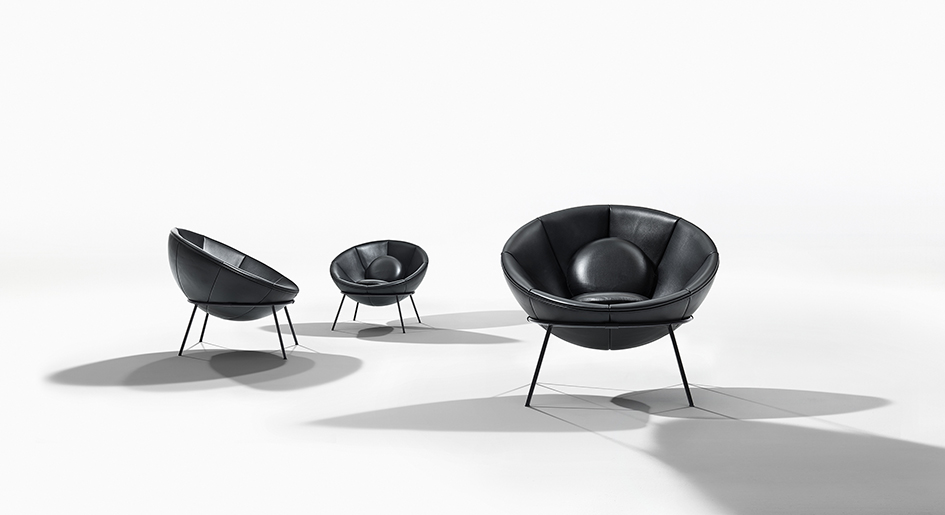 Oscar Niemeyer (1907-2012), Brazil's most famous creative, came late to furniture design after being forced out of the country by the military dictatorship in the 1970s. While living in exile in Paris, he began teaming up with his daughter Anna Maria and produced some iconic pieces replete with his signature curves.
The future generation
Claudia Moreira Salles is a native of Rio de Janeiro and hails from one of Brazil's wealthiest and creative dynasties that stretches from banking to Oscar winning films to philanthropy. Salles cut her teeth at the Design Institute of her home city's Museum of Modern Art and the Brazilian furniture company Escriba before setting out on her own. Since then, she's become known for wood furniture with geometric silhouettes.
Rodrigo Almeida is a Brazilian designer who believes in the exploration of the culture itself, a process that helps him discover objects and ideas and transform them to new ones.  This is not about a simple reproduction or improvement of the already existing concepts.  This is more about a deep understanding of what they represent first and used as an inspiration later on; this way Almeida achives the cultural elements' transmission to a brand new concept through a personalized manufacturing process.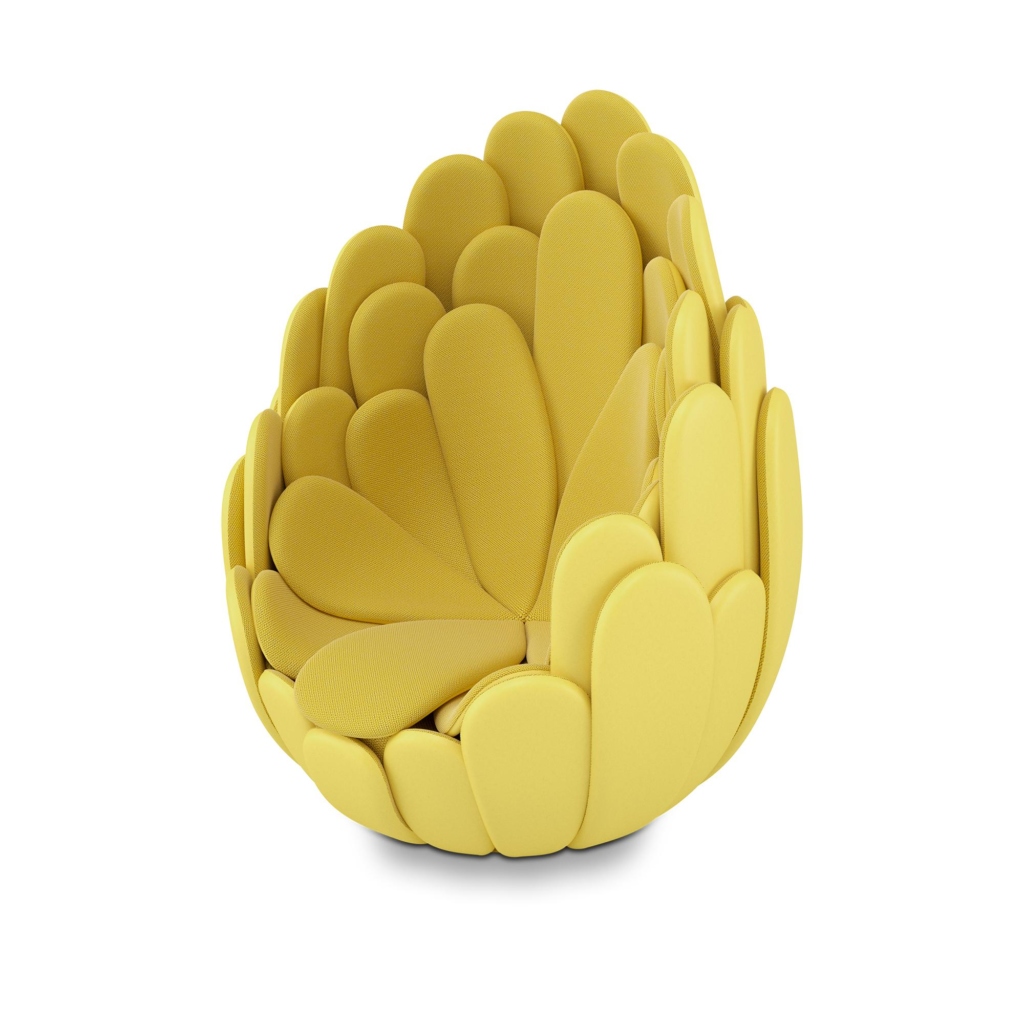 The brothers Fernando and Humberto Campana are brazilian designers whose work incorporates the idea of transformation and reinvention. the duo gives preciousness to poor, mundane or common materials translating them into furniture, installations, interiors or products; while simultaneously expressing their south american roots through color, rich textures and creative chaos resulting in a triumph of simple solutions. estudio campana is represented by carpenters workshop gallery, friedman benda and galleria o roma, and their clients have include: alessi, camper, edra, fendi, lacoste, lasvit, and melissa.