Bernadotte Sigvard (Prince)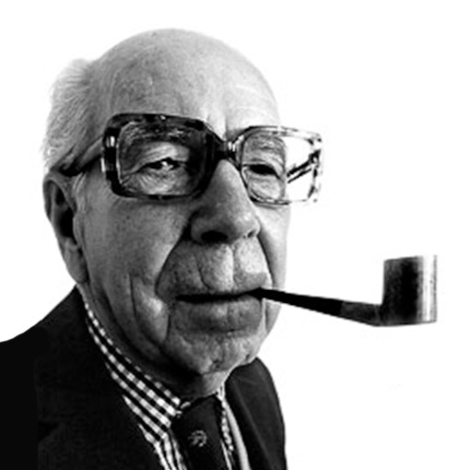 Bernadotte Sigvard (Prince)
Sigvard Bernadotte was the second son of King Gustav VI Adolf of Sweden and Princess Margaret, and through his mother the great-grand-child of the English Queen Victoria. Although born prince he lost his title when he married his first wife, Erica Patzek, a commoner. He was given the title of count by the Great-duchess of Luxembourg Josephine-Charlotte, daughter of his aunt Astrid, Queen of Belgium. In later years he attempted in vain to get his royal title back but settled for just asking to be called Prince Sigvard Bernadotte.
After studies in political science and art history at the University of Uppsala he started his design education at Konstfackskolan (Arts and crafts school) at the time still called the Royal University College of Fine Arts, in Stockholm. He studied ornamental arts with Olle Hjortzberg but was first interested in theatre and studied stage design in Munich. He subsequently did some stage work in Berlin and designed a number of posters and stage designs and art directed three Swedish films. Impressed by the work of U.S Industrial designers, like Henry Dreyfuss, Raymond Loewy, Walter Dorwin Teague, whom he visited in the early 30-ties, he re-directed his talents and interests in design. He was a frequent visitor to Denmark where his sister was Queen. His second wife Sonja Robbert, a talented Danish fashion designer and artist, was yet another link with Denmark. He had a live long design contract with George Jensen for whom he designed mostly silverware. The quality of that work was recognized by the New York Metropolitan Museum who has a number of them in its permanent collection.
Before starting his own design office in Stockholm he was associated with Acton Bjorn in Copenhagen. This association that started in 1949 created the first real professional Industrial design office in Denmark. With Acton Bjorn (1910-1992), he designed for Odhner and Rosti AS and a number of other Scandinavian companies like Facit, Nils Johan, AB Husqvarna Borstfabrik,.NK and Bang & Olufson (Beolit 500) and Pressalit. He also designed for Rosenthal. He was co-founder of the Swedish Industrial Designers Society (SID) and for several years (1961-1963) president of the International Council of Societies of Industrial Design (ICSID) where he had served on the board since 1957.
He published his biography in 1975 under the title: "Krona eller klave" ("Heads or tails") and the Swedish editor Forum published in 2006 Tove Gyllenstierna's "Designprinsen Sigvard Bernadotte" ("The design prince Sigvard Bernadotte") but neither has been translated.
Industrial Design might have been his "second" career choice, acting and theatre being his first love but unacceptable for the Swedish royal family,
Sigvard Bernadotte became an important and influential industrial designer. Many of Sweden's early design icons were designed by him and both with Acton Bjorn and in Stockholm (Allied Industrial Designers) his offices were learning and starting points for many well known Swedish and Danish designers of the following generation.
K.D.W.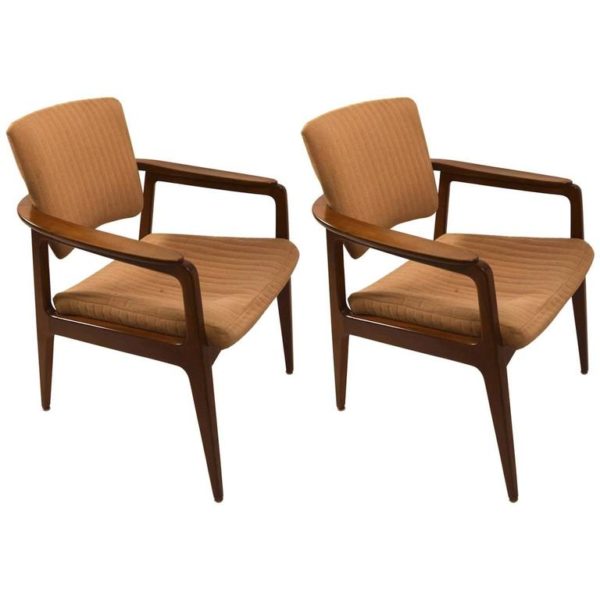 Pair of Sigvard Bernadotte Armchairs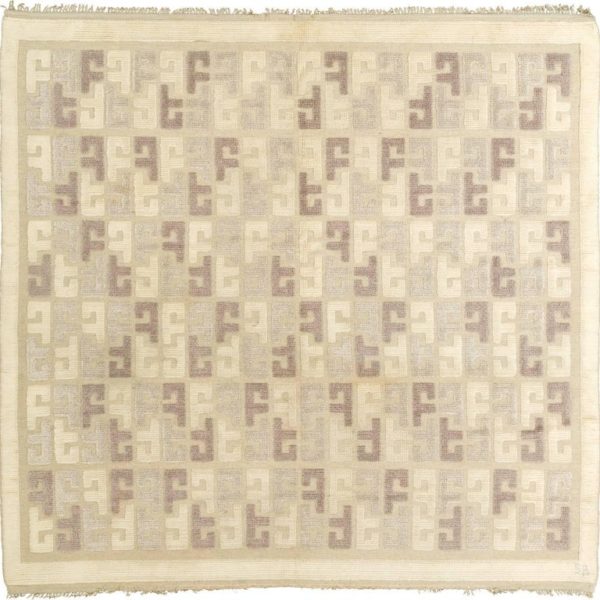 Swedish Pile Rug by Sigvard Bernadotte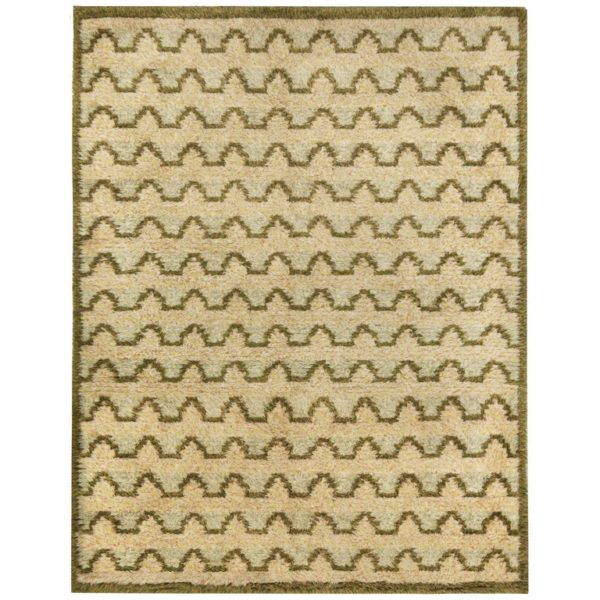 Vintage Swedish Rug by Sigvard Bernadotte