Philippe Lambercy
Philippe Lambercy was born in 1919 in Yverdon-les-Bains (Switzerland). After training as a moulder-decorator at the Swiss School of Ceramics in Chavannes – Renens, he was active until 1952 as a decorator and freelance artist in various industrial companies in German-speaking Switzerland. He worked in particular with Mario Mascarin and Edouard Chapallaz and at the same time pursued his artistic training at the Schools of Arts and Crafts in Zurich and Basel.
Considered one of the pioneers of ceramic research in Switzerland, Philippe Lambercy was in charge of the ceramics section of the Ecole des Arts Décoratifs de Genève from 1952 to 1979. From then on, he worked to revolutionize the conception and teaching of ceramics by freeing it from its utilitarian constraints. His artistic and pedagogical conceptions earned him recognition in Switzerland and abroad.
In 1957, he set up his workshop in Confignon near Geneva, where he relentlessly pursued his research in the fields of plastic language and high-temperature enamels. From 1964 to 1985 he also produced works related to architecture, mural compositions and bas-reliefs placed in several public and private buildings.
Founder of the Communauté des Céramistes Suisses (later Association Céramique Suisse), Philippe Lambercy has been awarded numerous prizes and distinctions, including in 1979 the Quadrennial Prize of Plastic Arts of the city of Geneva.
Philippe Lambercy has presented his work in more than one hundred individual and group exhibitions in Switzerland, Europe, Japan and China.
In 2005 the Ariana Museum in Geneva devoted a major retrospective exhibition to him, which will end shortly after his death on June 7, 2006.
Forte Potiche
1960s Vintage Philippe Lambercy Studio Pottery Tri-Corner Dish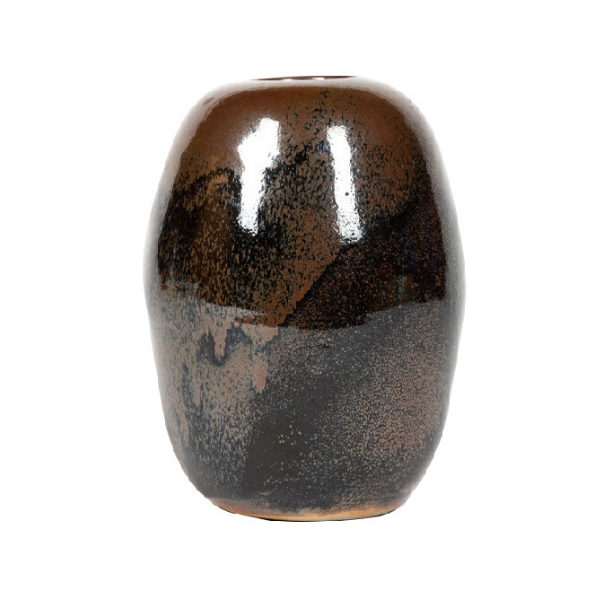 Ceramic studio vase