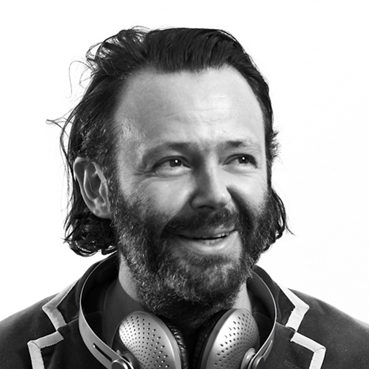 Young Michael
Michael Young was born in 1966 in Sunderland, a small industrial city in the North-East of England. He graduated from Kingston University in 1992 and the following year, he founded the Michael Young Studio with the aim of providing exclusive, quality design services across an eclectic range of markets – from interiors to technology.
Michael Young quickly became one of the UK's most sought-after young designers and revered retailers and institutions such as the Conran shop and the Pompidou Museum began demanding his work. He became known in the industry as a sophisticated minimalist acclaimed for his elegant, pared-down aesthetic design, which was in direct opposition to the elaborate style dominating London at the time.
After nearly a decade working across the UK and Iceland, Michael was enticed to Asia by his passion for pioneering technology, and in 2006 set up a studio in Hong Kong. Today Michael Young Studio is considered to be one of the most exciting and formidable design companies operating in Asia, responsible for designing award-winning icons for its clients that last a lifetime and are presented in museums globally.
Over the past 20 years Michael Young has established himself as one of the leading international figures in his field continuing to push the boundaries of experimental design. The studio specialises in creating modern design through exploring the endless possibilities Asia's technological ingenuity provides. Propelled by the momentum created through collaboration with Chinese industrialists, the studio captures the strengthening ties between local industry and design, and exemplifies the skills of Asia's industrial innovation.
The result is work that transcends design by harnessing some of the highest and most innovative manufacturing skills to create Industrial Art. Michael Young's vibrant imagination and his continued ability to innovate and take a fresh approach to a seamless blending of East and West is what keeps his work relevant and increasingly in demand across all continents.
"It is design as Industrial Art that interests me, not just as a limited edition, but on a scale of mass production." – Michael Young