Sauze Max
Max Sauze is a French industrial designer best known for his light fixtures.
Made from intricately cut metal sheets and bent, woven aluminum, Sauze's pieces resemble cellular structures enclosing the light bulb.
Born in 1933 in Algiers, he studied at the École Supérieure des Beaux-Arts in Algiers and the École Camondo in Paris before establishing his eponymous aluminum company.
Sauze's work is deeply influenced by the theories of Nikolaus Pevsner, and the designer's most famous pieces are named after constellations.
He lives and works in Éguilles, France, on the outskirts of Aix-en-Provence, where his sculpture garden, the Garden of Éguilles, is open to the public.
Ligne Sauze Max Sauze Auriga Cube Table Lamp
Max Sauze 'Cassiopée' Chandelier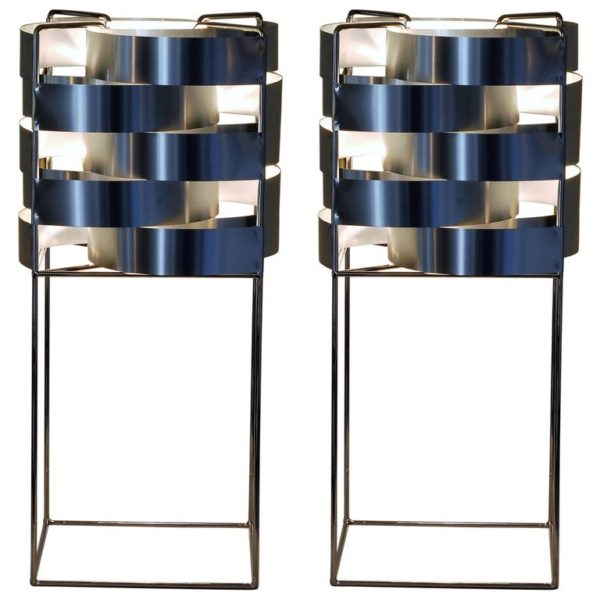 Ligne Sauze Max Sauze Ganymede Table Lamp, Larger Version