Homa Edmund
Edmund Homa was born in 1927 in northern Poland. After completing his studies in Interior Architecture at the Fine Arts Academy of Gdansk, he began freelance work in graphic, interior, and furniture design. Since 1962, he has worked for the state's furniture industry, and also the Academy. He has designed a lot of seating furniture, many of which can still be found in polish houses and public institutions.
He was a scholarship holder of the Royal Danish Academy of Fine Arts, where he worked under the guidance of Ole Wanscher. Edmund Homa received his professor's title in the 1990s. His entire work was honored with the highest national awards. He lives today in Gdynia, Poland.
He died on April 1, 2017.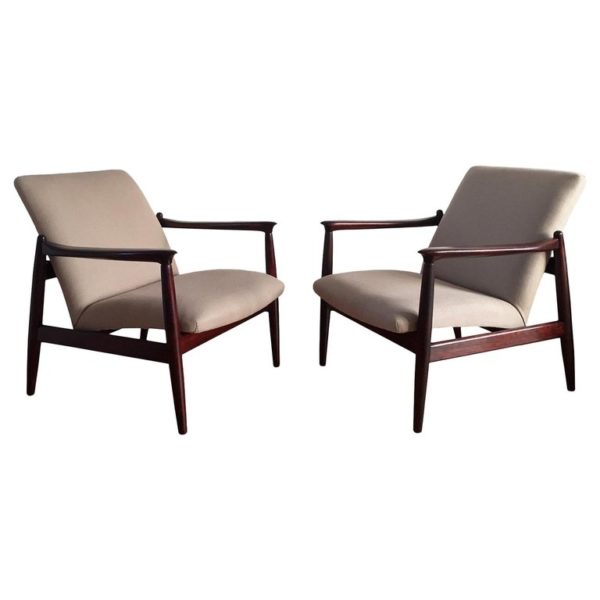 Pair of Armchairs, Beige Linen, 1960s
Pair of Armchairs, Olive Linen, 1960s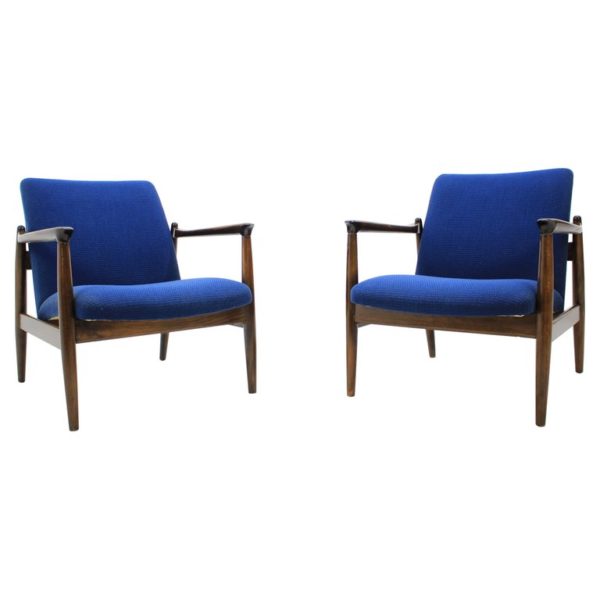 Pair of Midcentury Armchairs, 1960s