Veneer restoration on Hans Wegner RY100 chest?
Hi y'all,
I have the opportunity to buy/trade a Hans Wegner 100 four drawer chest for Ry Møbler. The chest is structurally in good shape but the veneer is rough. Like, probably needs to be replaced everywhere-rough. It's oak over what the seller says is fir and beech.
Does anyone have any suggestions for places on the East Coast (ideally DC or Richmond area) who would do this sort of repair? I'd like to try and get a sense of the cost before committing to a piece that needs so much work.
Thanks in advance,
Casey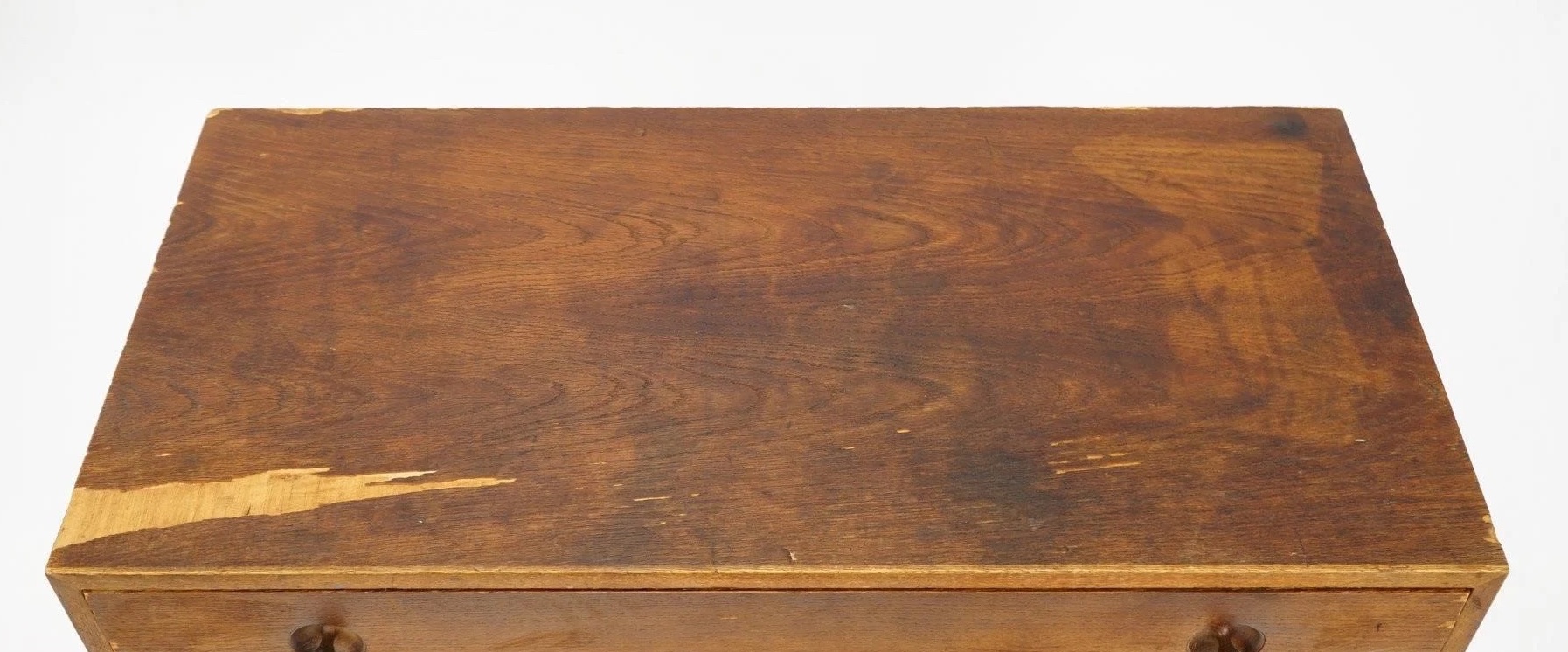 This topic was modified 2 years ago 4 times by
clireland
I would disagree slightly that neither is good, I'd much prefer it were sympathetically repaired rather than being lost to the ravages of time. A sympathetic repair in this case would not be a patchwork of veneer repairs, but a full re-veneer. It's originality is not worth much like this, but it's authenticity will remain with a quality repair.
Enough gets lost to chalk paint, Marvel comic decoupage, or new sets of floral porcelain drawer pulls. I sometimes cringe as the fireworks go off at new years considering how many fantastic bits of design may have ended up in a bonfire, dump or even house fires that year. Then it usually dawns on me, I am little strange and I remind myself there's more important things to worry about.
I believe I've seen maybe every regular poster here demonstrate that for a piece that is not necesarily going to return on that investment!
Coming to this forum was this chest's last hope, I'm rallying for it against all odds.
(Again, I think it needs to be far away from someone's bottom line for it to be able to be treated as such, it looks like the photos alone in this one would be chargeable in the eyes of the owner)