Finished project: Pair of Eames MSX-5-S
Hi,
Here a project I'm currently working on. A pair of Eames MSX-5-S side chairs (medium height)
One Herman Miller '77 and one Vitra '78 version. When I picked them up they were in a ok condition but still with a lot of work. 
- scratches in fiberglass
- dirt all over 
- different washers 
- rust on frames
- stained and bad fabric (cats)
First thing I did was take them apart and cleaned the shells with soap and water. 
After that I polished the shells by hand with a fine grain polish and foam pad. 
Next up are the frames and washers...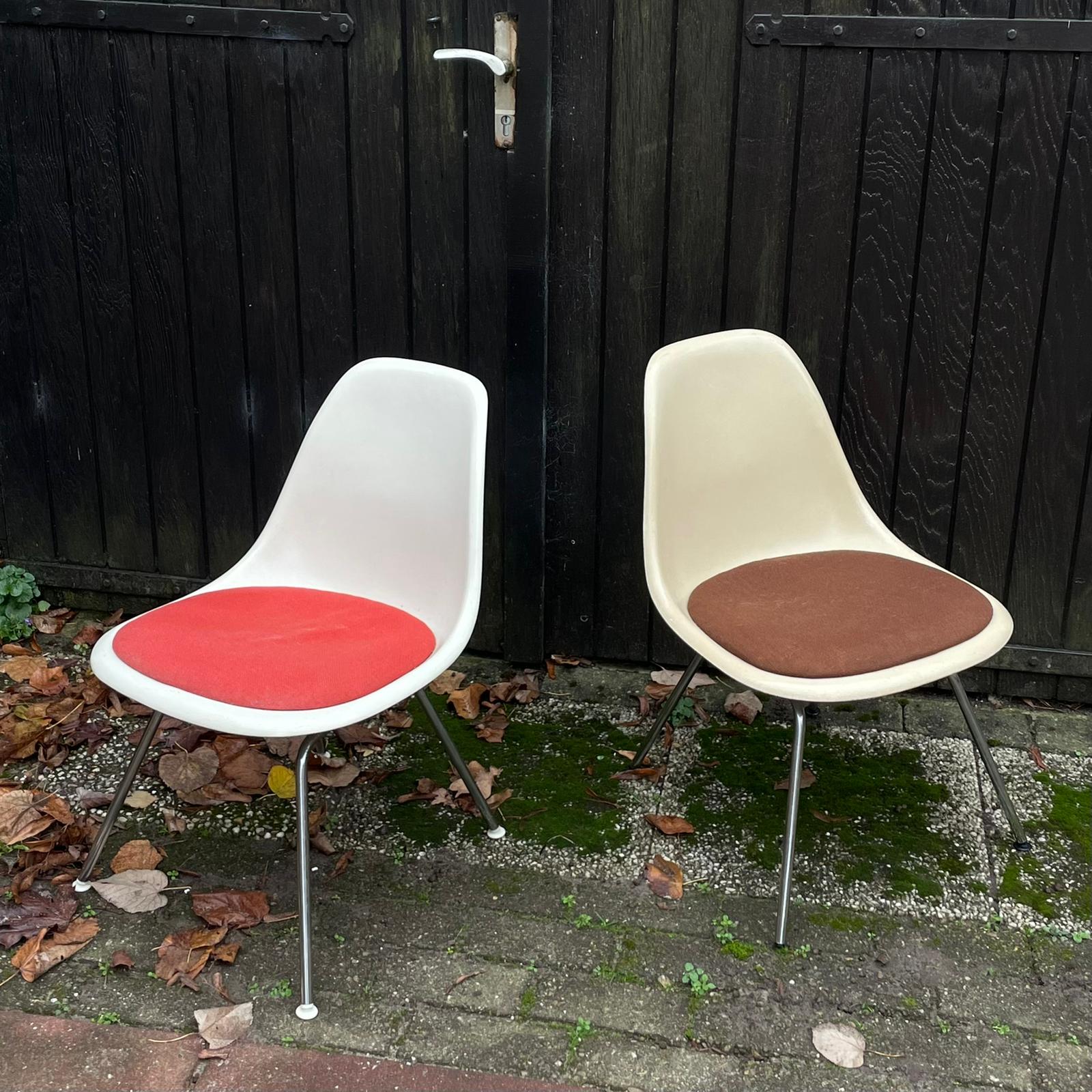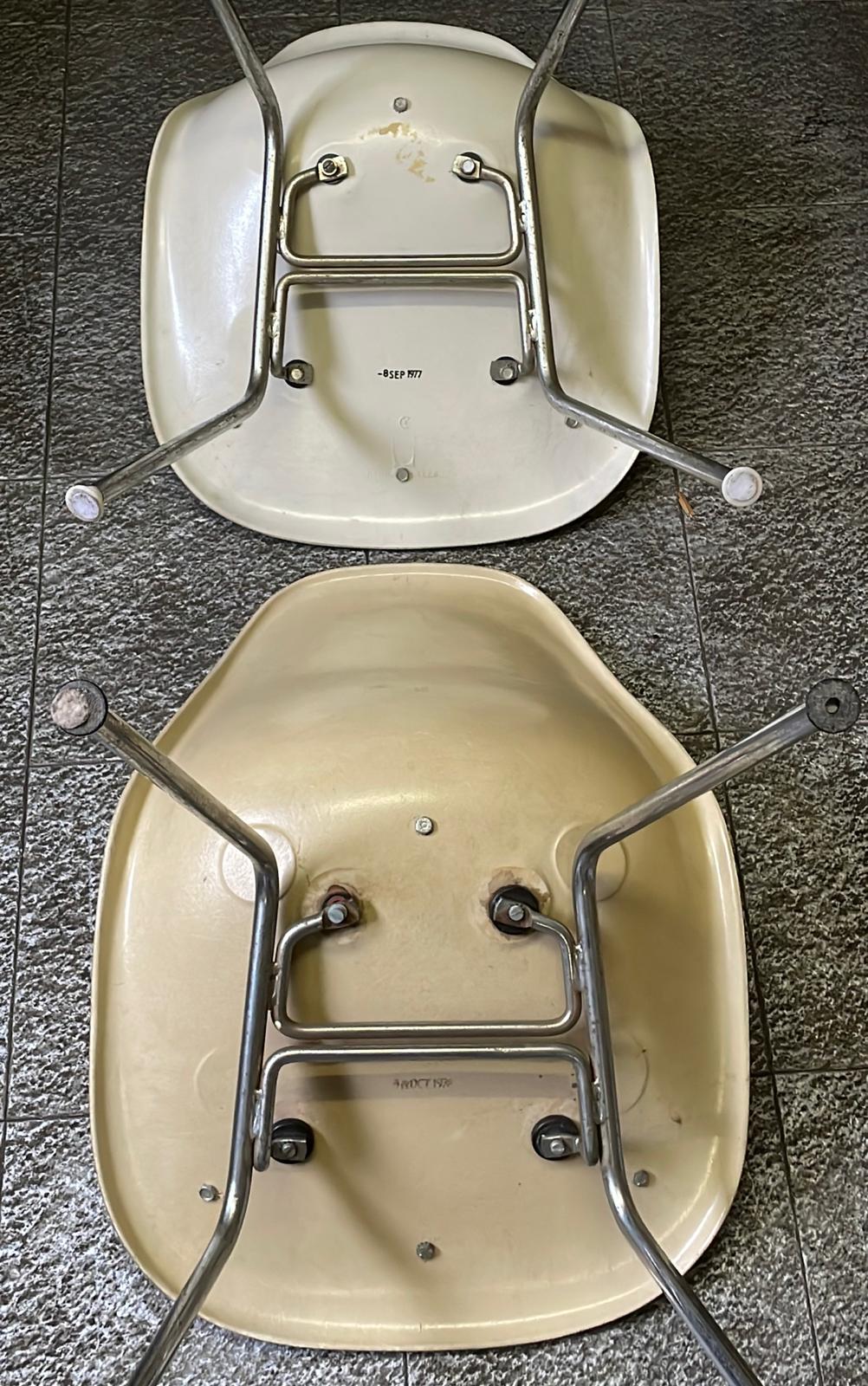 Final result:
Polished the two shells to bring back gloss 
Knowledge shared is Knowledge gained
"People buy a chair, and they don't really care who designed it." (Arne Jacobsen)