Cado Royal System rail hole spacing
I have couple of original vintage Cado shelves with the metal rod supports but no wall rails.  I'd like to make up a couple of wall rails but I can't seem to find any specifications that include the spacing of the holes on the sides of the rails, would like to get this right and not waste any hardwood in trial & error 😢 All I need is the hole centre to centre distance (or just the gap between the holes) as I can figure out the rest from the bits I do have and pics.  If anyone can measure theirs or knows the spacing distance that would be great.
hi @HatOfTheCat,
i have the same system and the wall rods are 20 x 34mm with holes 45mm apart (centre to centre).
i'm in europe and don't know if these measurements are different elsewhere.
just fyi, attached are pics that were provided to me by another user on a thread on this forum back in the good old days ... can't find it so attached here again. 
hope that helps !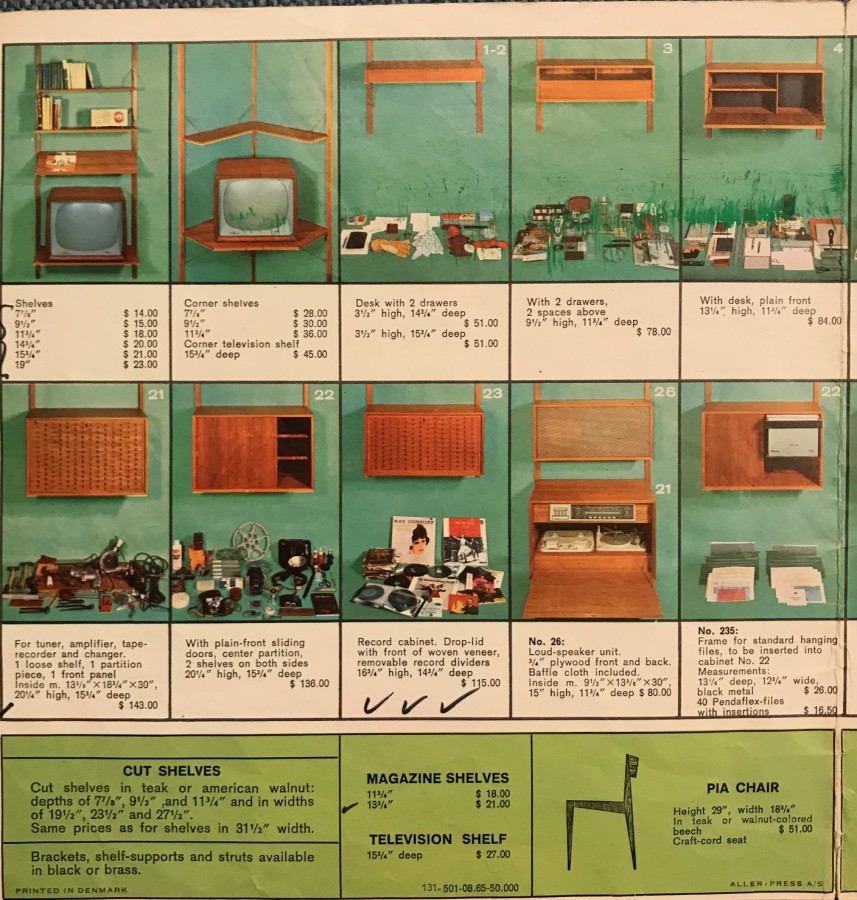 Thanks jonnym that's just what I needed 😎   Those brochure pics are superb and the installation guide actually really useful. 
Now where can I a get a solid teak TV from to complete the look ?? 😍